Travelling solo can be incredible. A sense of freedom where you can go to the places you want and do what you want to, there are so many unique places around the world that are perfect just for this. However, knowing where to go as a female traveller might initially be daunting. As well as having fun you want to be safe and know that you're not in a dangerous area after all.
Of course, Europe is generally safe and the attitude towards females, for the most part, is good – unlike some other destinations that have differing opinions on women travelling without a man in tow. But how do you know which ones to add to your list? To help guide you in the right direction, we've created a list of the top 7 countries to interrail in for female travellers.
1) Spain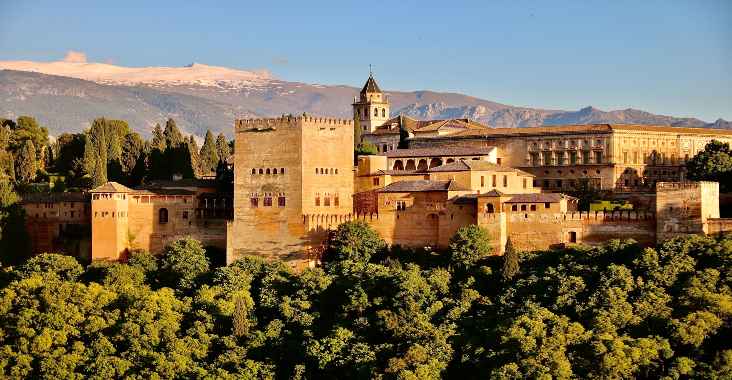 First up on the list is the beautiful country of Spain. Nestled in the Mediterranean, this sunny and historic country is perfectly located only a few hours from the UK. With tons to see and do – from the bustling capital of Madrid to the quaint city of Leon, visitors will love all that it has to offer. Spain is also a very safe country, ranking highly in street safety, and a low amount of crime towards women; making it a great choice for women interrailing around it.
2) Ireland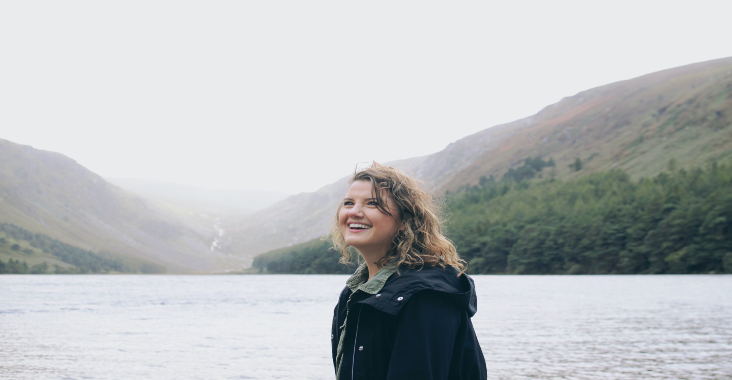 Known for its friendly locals and awe-inspiring green landscapes, Ireland is also in the top 3 of the safest countries in the world. A popular place to interrail around due to its close proximity to the UK, like Iceland it has tons of attractions that are a must-see when visiting, including the Guinness Storehouse, Killarney National Park and Blarney Castle and Gardens.
New faces from out of town are welcomed fondly, and it's the perfect place for those who are travelling solo and that want to socialise with others. The world-famous 'craic' will be had the moment you step into a pub or restaurant, whether you're in the capital or in a small country town.
3) Denmark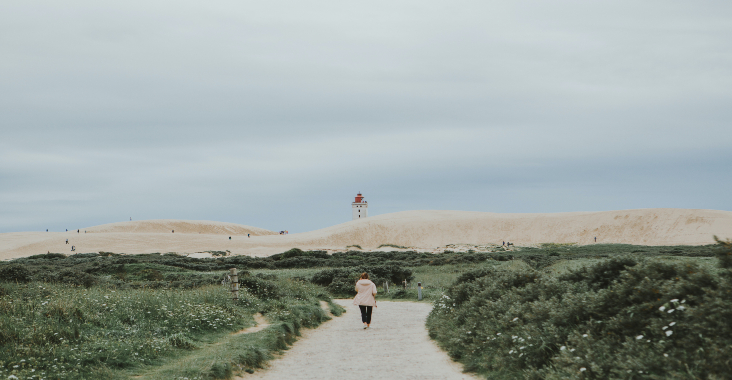 Finding itself in fourth place on the Global Peace Index, Denmark is another Scandinavian country that has a wide selection of both manmade and natural attractions that are begging to be discovered. From the bustling Tivoli Gardens in Copenhagen to the Land of Legends and Stevns Klint UNESCO World Heritage, your trip will be full to the brim with activities to enjoy.
As a solo traveller, you'll be pleased to know that Denmark is credited as one of the safest on the index due to its very low levels of crime, including harassment towards women. In particular, Copenhagen is often commented about for its friendly attitudes towards solo travellers, along with the low crime rate that it has.
4) Portugal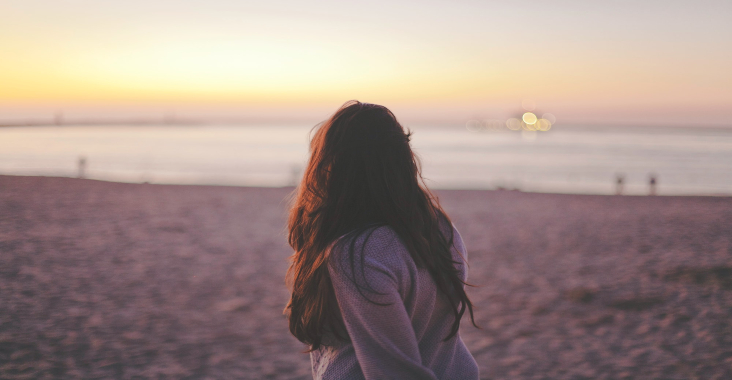 Portugal is another extraordinary country that should be on your bucket list (if it isn't already!). From its beautiful beaches to its mountainous regions, Portugal's scenery is out of this world. Whether you travel to Lisbon, Porto or another destination in Portugal, you'll have a fabulous time. And as a solo female traveller, you'll be pleased to know that it's another country that's been voted in the top 10 safest countries in the world. 
When interrailing around Portugal, you'll be able to travel with ease, as the people are so friendly and welcoming towards women. Passionate about their country and heritage, you'll feel at home the moment you arrive in Portugal. 
5) Slovenia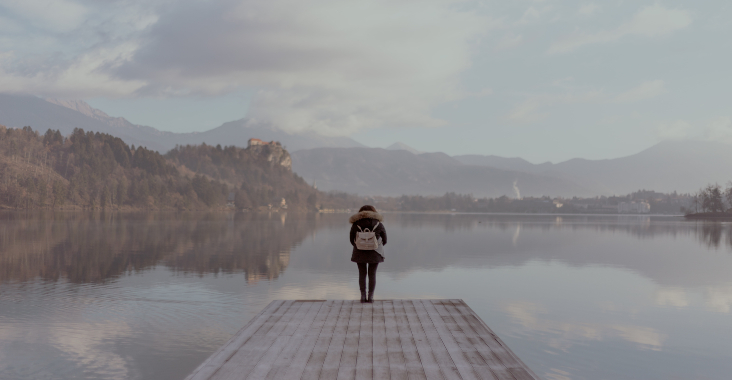 An underrated country in Europe, Slovenia is a magical country that's beloved for its natural wonders, including the beautiful Lake Bled, Postojna Cave and the incredible mountain – Triglav. An amazing place to interrail in, it's one of the safest countries for women; especially in its capital of Ljubljana where a lot of the population speak English, making it easy to communicate with locals. 
Due to its small size, it's also easy to get around, making it less daunting for those travelling on their own in comparison to the larger European countries.
6) Czech Republic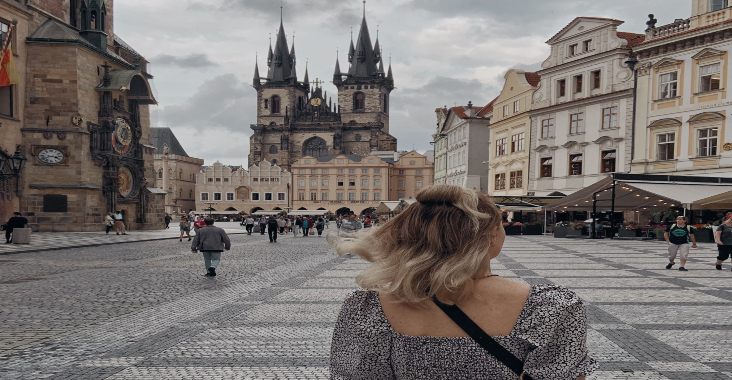 Frequently on lists of best countries to visit in Europe, the Czech Republic has rapidly picked up in popularity – especially with solo female travellers. This is because of the low crime rates and variety of group activities available to take part in – in particular in its capital (such as food tours and city tours). If you opt to interrail in the Czech Republic, make sure you visit Prague Castle, Pilsen Zoo and Krkonoše National Park.
7) Finland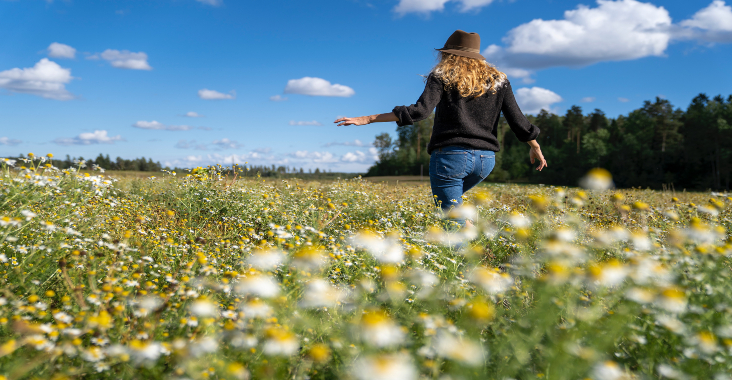 Last but not least is Finland. Often visited by solo female travellers, Finland is beloved for its cleanliness, picturesque scenery and low crime rate. In Finland, you'll often see women going to bars and restaurants on their own, which is a comforting thing to know if you're planning on interrailing around there. There are also a wide variety of accommodation options available across the country, making it easy to research and find the right one for you. 
When in Finland, make sure to visit Helsinki Cathedral, Turku Castle and if you have the time, Santa Claus Village for some festive cheer.
Top Tips for Travelling Solo
When travelling on your own as a female – regardless of where you travel to, it's important that you still have your wits about you. If you're not sure which attractions to visit when you're there, ask a staff member at the place you're staying and do some thorough research – it will be comforting to know where you're going is safe. It's also a good idea to let someone know where you're going (even if it's just a text message to a loved one), so they are aware of where you're heading to.
It's also important to plan your holiday out in advance, reading reviews on where you want to stay and whether it's suitable for a solo traveller.
Even though the above 7 destinations are frequently voted as the safest places to visit, with plenty to do for women travelling solo, it's still important to make sure that you research thoroughly ahead of your trip to make sure you know the best areas to stay in, activities that are ideal for those on their own etc. Travelling solo across Europe as a woman is amazing, and there is no reason why the initial uneasiness should put you off – you never know, this trip might be the best one you've had yet!