Interrail in Denmark: the ultimate country guide
Denmark is easily one of the most beautiful holiday destinations in the world. Linked to its neighbour Sweden by way of the Oresund Bridge, it has quaint coastal towns, incredible architecture and delicious cuisine to indulge in. 
With so much to see and do in Denmark, you could easily spend a weekend or more exploring it. Whether you spend your time strolling the cobbled streets of Copenhagen, tucking into a  Smørrebrød (open-faced sandwich) in Aarhus or heading further afield to one of its five national parks, you won't be lost for activities. 
It's also the perfect getaway for those wanting to interrail due to the inexpensive and very accessible public transport. Often hailed as one of the easiest places to get around by train, you can buy your tickets online or at the train stations on the day of travel. So whether you explore Denmark on its own through the One Country Pass, or add it onto a trip across multiple European countries (which the Global Pass is perfect for!) you can enjoy flexible travelling without breaking the bank. 
Even though it's the smallest Scandinavian country, it consists of an incredible 1,419 islands – 78 of which are inhabited and have a population of over 5 million. It also has a changeable climate due to its location, with low temperatures in the winter months and mild weather in the summer. 
So what are the top cities that you should visit when interrailing in Denmark? Here is a list of our favourite four to help you plan your unforgettable trip. 
The top 4 cities to visit in Denmark
People who visit Denmark also visit...
Sweden 🇸🇪
Travel between Copenhagen and Malmö in under one hour by train. Stay on the train for another 4 hours 30 minutes and you'll reach Stockholm.
Germany 🇩🇪
Get to neighbouring Germany very easily, with regular direct trains running between Copenhagen and Hamburg. On some routes, your train will board a ferry!
Norway 🇳🇴
The easiest way to travel between Denmark and Norway is by ferry, with regular connections running between Copenhagen and Oslo.
Netherlands 🇳🇱
It's possible to travel from Copenhagen to Amsterdam in one travel day. A connection in Hamburg will see you setting off in the morning and arriving in Amsterdam in the evening.
Which Interrail pass do I need to travel around Denmark?
Interrail Global Pass
The only travel pass that lets you ride on trains in 33 different countries and discover over 40,000 destinations. Available in 1st or 2nd class.
Interrail Denmark Pass
Explore the whole of Denmark with this country-wide Interrail pass. 3 day, 4 day, 5 day, 6 day, 8 day passes available.
Do I need to make train seat reservations in Denmark?
Reservations are required for SJ high-speed trains, InterCityExpress trains (to and from Germany), and SJ Euronight trains.
Reservations aren't required on InterCity (IC), EuroCity (EC) or InterCityLyn (ICL) trains but it is recommended for longer journeys during busier periods.
Woodah Boutique Hostel - Copenhagen
This hostel is on a mission to become one of the leading boutique hostels in the world. They are a small, family owned boutique hostel in the heart of Copenhagen. Offering Japanese-style pods for added privacy in the dorm rooms.
Book1 Design Hostel - Aarhus
Located 5 minutes' walk from Aarhus Art Museum, this hostel offers a great atmosphere with buzzing social areas to meet other travellers. Very cleverly designed rooms to make the most efficient use of space, complete with lockers operated with your room key. And, there's even a sauna!
Danhostel City - Odense
Danhostel Odense City is located in the former Park Hotel next to Odense Banegårds Center (the bus and train station), with views of the Royal gardens. All dorms have private en-suites as well as luggage lockers. 24 hour check-in by just swiping your credit card.
Skagen Bo Godt Kirkevej - Skagen
Conveniently located in Skagen, close to the central harbour area with the train station and a big supermarket close by. Each room comes with a kitchenette so you can cook your own meals and save money. In a quiet area that doesn't feel too touristy so you can enjoy Skagen as a nice, relaxing stop on your Interrail trip.
Copenhagen Light Festival
Copenhagen's February gloom is illuminated by the Copenhagen Light Festival. International and Danish artists create the festival's light art. Copenhagen is one of the darkest cities in Europe so is the perfect setting for these poetic, temporary spaces. The festival takes place across Copenhagen but with a particular focus on the harbour, canals, and inner-city squares.
Aarhus Festival
For 10 days every street and alley, club, stage, gallery, and museum in Aarhus swarm with art and entertainment where renowned traditions flourish side by side with the new and unexpected. Each year in August, the festival has a theme serving as a frame for the more than 1000 different events and 100 venues. The events vary widely and cover all aspects of art and culture.
Hans Christian Andersen Festival - Odense
Every year in late August, Odense comes alive for a week as part of a celebration of the city's most famous son, Hans Christian Andersen, with more than 500 cultural and musical events and activities for people of all ages.
Skagen Festival
Skagen Festival is Denmark's oldest music festival having been held each summer since 1971. The annual event takes place on a number of stages in Skagen in the far north of Jutland over the first weekend of July.
Read more about Denmark on our blog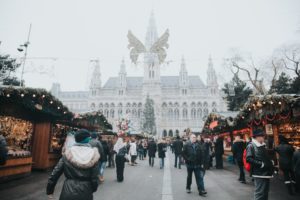 Interrail Routes
James Jackman shares his favourite destinations for going Interrailing in winter with a particular focus on Christmas markets! There can sometimes be a bit of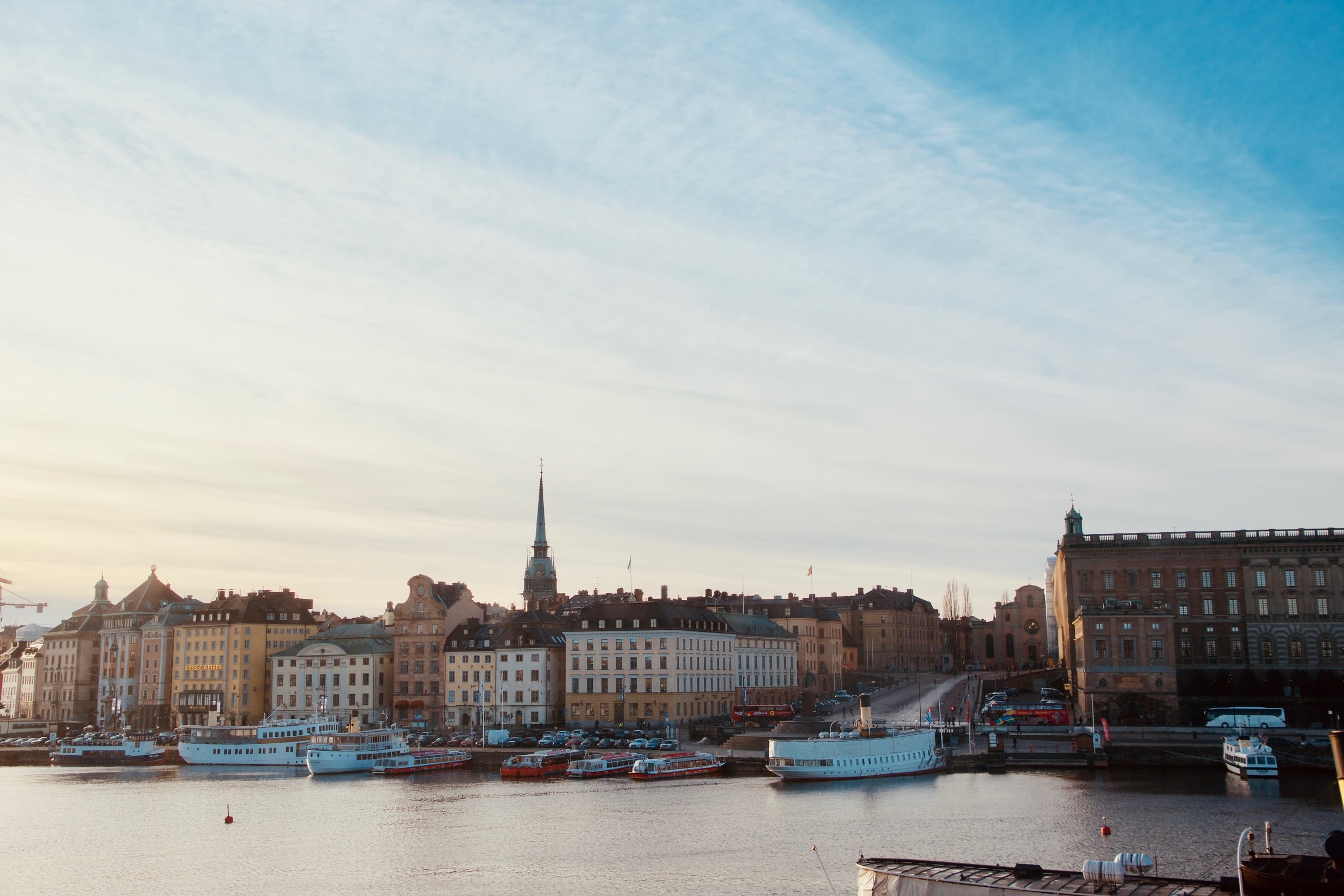 Country/Region Guides
What do you think of when you picture the Scandinavian region? Probably ice and snow, but the area made up of Sweden, Finland, Norway, Iceland

Best of Europe
Europe is teeming with old-world history and must-see locations that have inspired travellers, and visitors for centuries. Nowhere is this truer than the social coffee