Interrail in Norway: the ultimate country guide 🇳🇴
When it comes to natural beauty, there's nothing quite like Norway. From its breathtaking fjords to its rich Viking history, Norway makes for an unforgettable getaway whether you're going for a weekend or longer. Sharing a peninsula with Finland and Sweden, it has spectacular wildlife; from humpback whales to puffins and elk. 
A Scandinavian country in northern Europe, it's the perfect interrail destination for those wanting to escape the hustle and bustle and enjoy some time exploring nature. Not only does it have its notorious fjords, but it also has lush forests, valleys, countless waterfalls and glaciers. Serving as a magnificent backdrop to quaint villages, towns and cities, the nature of Norway really is unlike anywhere else in Europe. 
However, the picturesque scenery isn't the only reason why you should visit Norway. It also has a vibrant cultural life. From the award-winning cuisine to the dozens of incredible attractions and the multitude of festivals throughout the year, there really is something for all ages and tastes. 
In terms of attractions, there is the likes of the Oslo Viking Ship Museum, the colourful wooden houses of Bryggen and the Arctic cathedral in Tromso – to name but a few! But what are the best places to visit in Norway? We've created an essential guide for those travelling to this extraordinary country so that you'll know the top cities and attractions to explore. Starting with Norway's capital – Oslo.
The top 5 cities to visit in Norway
People who visit Norway also visit...
Sweden 🇸🇪
Norway and Sweden share a very long border. There are direct trains between Gothenburg and Oslo which take around 4 hours.
Denmark 🇩🇰
The easiest way to travel between Denmark and Norway is by ferry, with regular connections running between Copenhagen and Oslo.
Which Interrail pass do I need to travel around Norway?
Interrail Global Pass
The only travel pass that lets you ride on trains in 33 different countries and discover over 40,000 destinations. Available in 1st or 2nd class.
Interrail Norway Pass
Explore the whole of Norway with this country-wide Interrail pass. 3 day, 4 day, 5 day, 6 day, 8 day passes available
.
Do I need to make train seat reservations in Norway?
Most trains in Norway require reservations. Trains in Norway get fully booked very quickly, especially long-distance trains in high-season, so get your reservations early. 
How can I make reservations for trains in Norway?
At a train station: Ticket desks from Entur AS
By phone: Contact the Entur customer centre. You can call them on +47 61 27 90 88.
K7 Hostel - Oslo
A prime location in the city centre, the top rated hostel in Oslo is just a 7 minute walk to the central train station. Free towels and wifi, as well as access to a shared kitchen and laundry area. A discounted breakfast is available for guests, which is sourced fresh daily from the local bakery.
HI Bergen Hostel Montana
HI Bergen Hostel Montana is situated in fantastic surroundings - up the hillside of mount Ulriken - about 3.5 km from Bergen city centre and easily accessed by public transportation. Food shops and different hiking trails are located next to the hostel.
Tromsø Activities Hostel
The hostel is mainly focused on providing budget accommodation and experiences for young travellers. It is an excellent place to meet other travellers and there is always something happening. They run budget Northern Lights tours, and other activities throughout the year.
Flåm Camping & Hostel
Located in the centre of Flåm with a short distance to Flåmsbana and fjord tours on the Nærøyfjord. Lots of accommodation options for those wanting to camp or stay in their cabins.
Trondheim Vandrerhjem
A central, social og budget-friendly accommodation in Trondheim. The hostel is located at the top of Rosenborg with a view over the Trondheim Fjord and the beautiful city Trondheim. Situated only 10 minutes walk from Solsiden, where there are restaurants, shops and the city action.
Northern Lights
Norway's peak season for the Northern Lights is between September and March, though that's to do more with the long, dark nights at this time of year rather than an increase in solar activity. The Northern Lights can be seen when the sky is clear and dark, and the optimal conditions are usually when the weather is cold and dry
Norwegian Wood Festival - Oslo
Norwegian Wood is an annual music festival in Oslo, held in Frognerbadet. The name of the festival refers to the Beatles song "Norwegian Wood". It takes place each year in June.
Midnight Sun Marathon - Tromso
The Tromsø Midnight Sun Marathon is a unique race which offers you a rare experience of running in the middle of the night but with the sun still over the horizon. The Tromsø marathon is the northernmost marathon in the world. The Arctic midnight sun attracts runners from all around the world. The race takes place in June every year.
Norwegian Cider Festival - Bergen
At the Norwegian Cider Festival you can taste the best of authentic, natural and fresh Norwegian ciders. Cider producers from all over Norway come with their latest creations. Typically takes place in November at the Bergen House of Culture.
Read more about Norway on our blog

Interrail Routes
James Jackman, an experienced interrailer, takes us through the perfect route for seeing the best museums in Europe. For museum-lovers, Europe is definitely the place
The romance of train journeys is something that has never been lost, largely because they offer what flying just can't. With railways built in some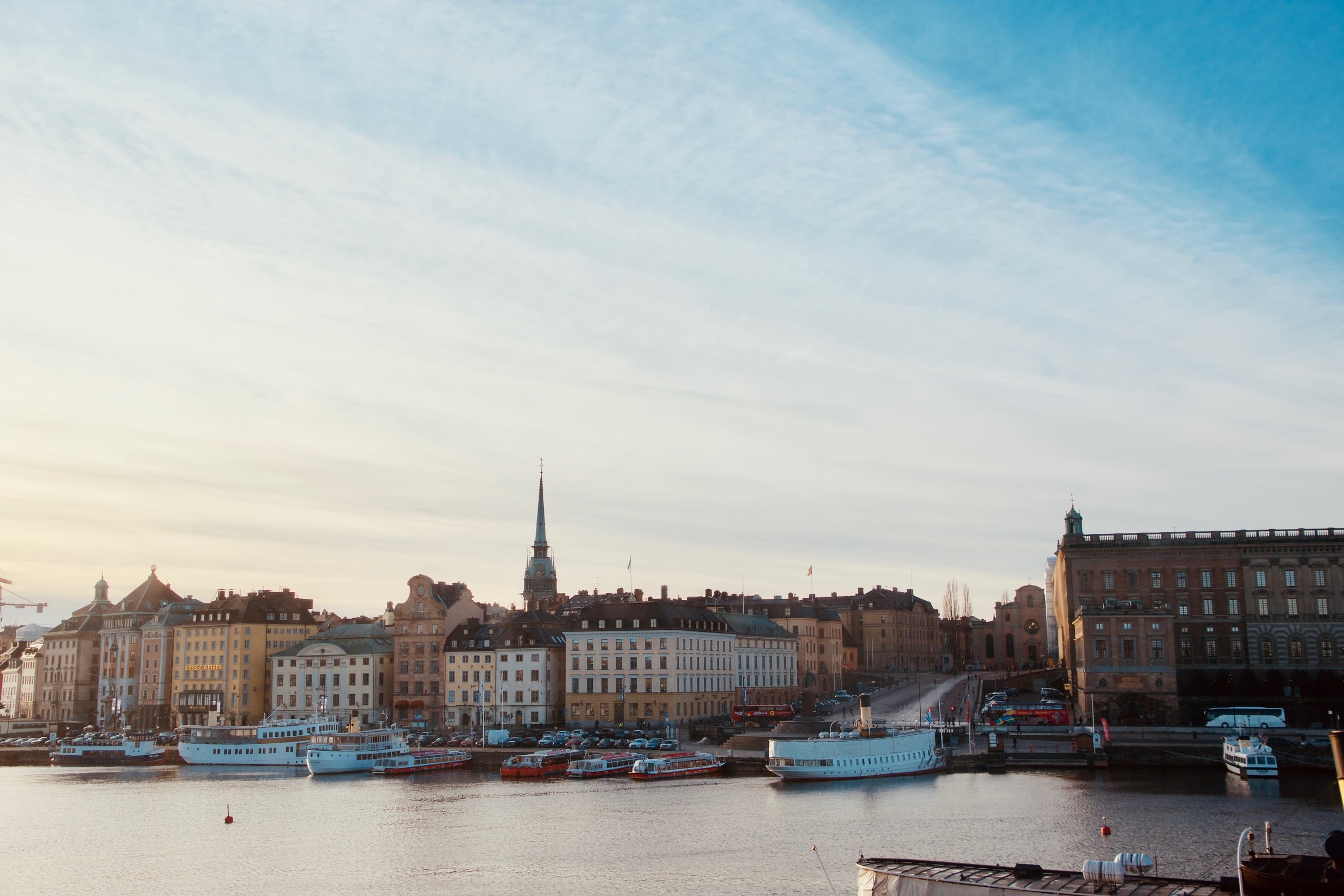 Country/Region Guides
What do you think of when you picture the Scandinavian region? Probably ice and snow, but the area made up of Sweden, Finland, Norway, Iceland