When you think of interrailing, you might initially think of going to the stereotypical travel destinations such as Rome, Paris or Berlin. But there are so many hidden gems to visit that are extraordinary in their own way. Plus, because they aren't typical tourist destinations, they tend to be less busy and less expensive to visit.
If you're looking for your next interrail destination to visit in 2023, we've got you covered. In the following list you'll find a selection of picturesque, historic and fascinating locations that are begging to be discovered!
1) Graz, Austria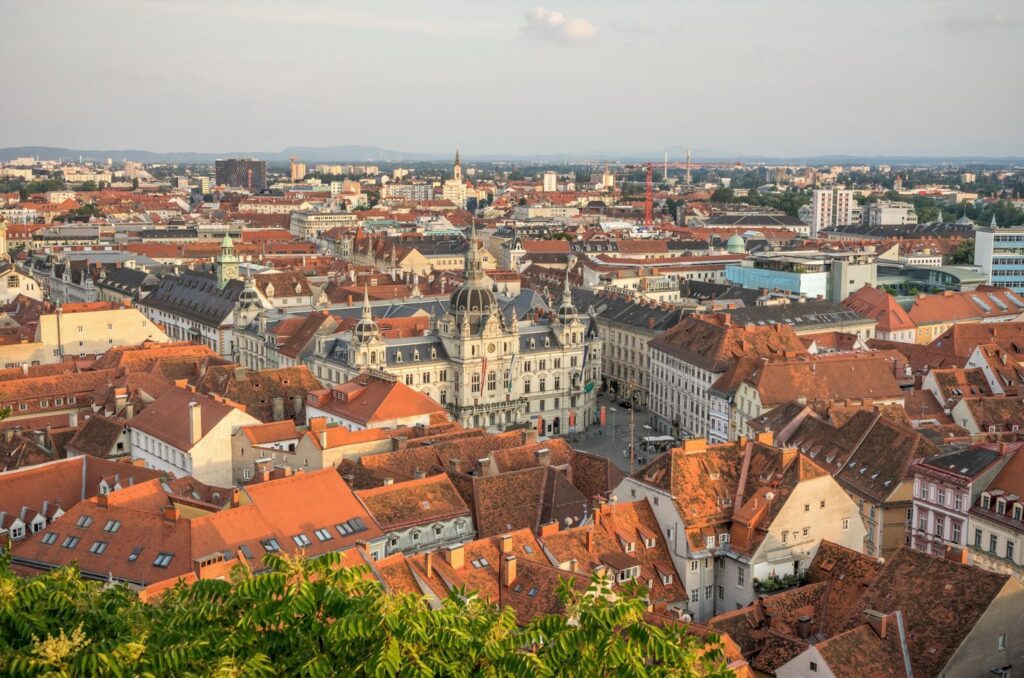 If you're looking to visit Austria, Graz is a great stop off. Only 2 hrs 30 minutes from Vienna, this Austrian city isn't as touristy as Vienna, yet still has incredible attractions to visit. Similar to other European cities it has a main square within its medieval old town that's filled with shops, restaurants and cafes. An UNESCO-designated site, this underrated city is guaranteed to please, whether you love history, art, shopping or simply exploring a beautiful location.

If you're looking for incredible views out towards the city, Uhrturm is a 13th-century medieval clock tower that's steeped in history. Surrounding it, you'll find streets that feature a combination of Baroque and Renaissance architecture. For those that love art, the futuristic museum, Kunsthaus Graz is filled with contemporary art that's incredibly unique.
2) Cartagena, Spain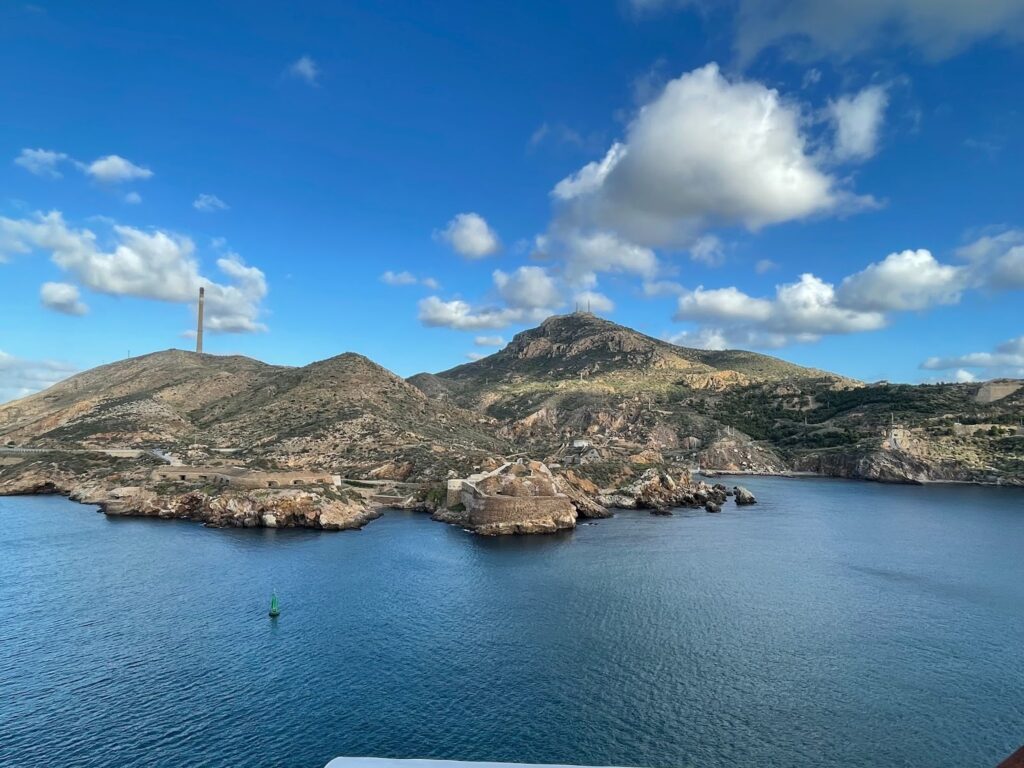 Situated in the southeast of Spain, most people will initially think that Cartagena is only a port and naval base. But it's so much more than that! Dating back to 220 BC, this thriving city has an abundance of historical attractions, including the stunning Casa de la Fortuna (a villa that's filled with antique mosaics and murals) and the Teatro Romano de Cartagena, a Roman theatre that was built in 1st Century BC.

Another popular attraction to visit when in Cartagena is the National Museum of Subaquatic Archaeology. Within the museum, you'll find a large collection of objects that were found within shipwrecks dating from the Phoenician period.
3) Tapolca, Hungary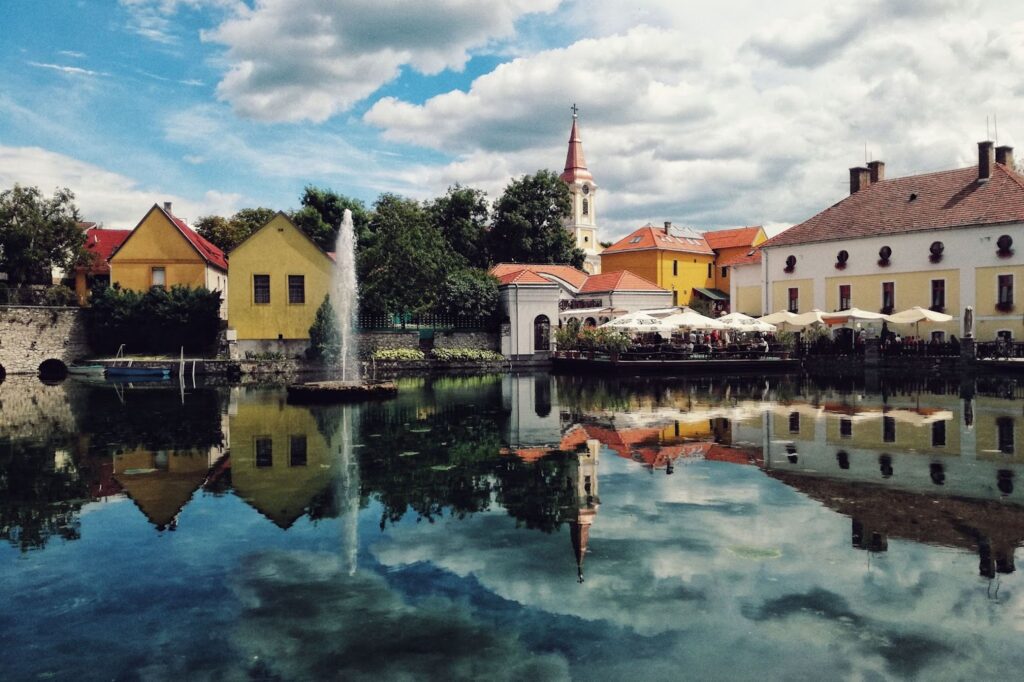 Hungary has long been a popular interrailing destination. With so much to see and do around it, it might be hard to decide where to visit when you're there. Although you might initially think of only visiting Budapest or another major city on your way through Hungary, whilst you're there you should try and make a stop off in Tapolca. Plus, it's only just over 3 hours on the train from Budapest!

Located close to Lake Balaton in the county of Veszprem, it's a quaint and tranquil town that's popular due to its laid back restaurants, picturesque hills and wineries. When you're in Tapolca, make sure to climb up to Csobanc (a breathtaking hilltop with incredible views and castle ruins), visit Csobánci Bormanufaktúra winery and venture to Tapolcai-tavasbarlang Látogatóközpont – a awe-inspring limsetone cave system which you can take a boat tour through.
4) Bogliasco, Italy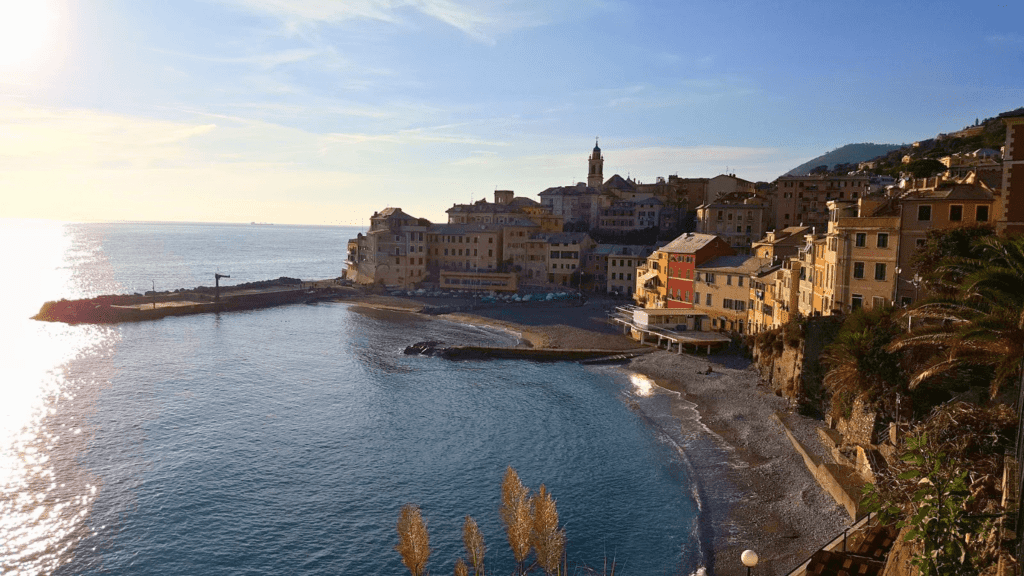 If you want to admire beautiful Italian architecture, feel the breeze of the sea and enjoy delicious Italian cuisine but don't want the busyness of Cinque Terre or Positano, Bogliasco might be a great alternative for you.
Only 20 minutes from Genoa, this awe-inspiring comune has decadent restaurants and several top attractions, including the Frugone Collections – a traditional villa that's home to Italian Art and surrounded by native trees, such as olive and palm trees. There's also a rose garden that's lovely to walk around on a nice day. Or if you want to relax and unwind, you can choose from one of Bogliasco's beaches, including Scogliera di Pontetto and Maa beach.
Alternatively, if you want to stretch your legs and take in sweeping views of the coast, you can opt to head up the San Fruttuoso coastal trail.
5) Budva, Montenegro
If you haven't yet been to Montenegro, you're in for a real treat. And Budva in particular is a real gem. Situated in western Montenegro, within the Budva Riviera, Budva is a popular interrail destination due to the vibrant nightlife, picturesque beaches and rich history. Highlights in Budva include the historic old town (Stari Grad), alongside the 15th Century monastery Podmaine and secluded Mogren Beach.

Montenegro is included in the Interrail Global Pass, but to get to Budva, you'll have to go to nearby Sutomore on a scenic train journey from Belgrade, Serbia – which features 254 tunnels and 435 bridges – and get a transfer from there (it's only 30km away); and trust us, it's well worth the effort!
6) Bacharach, Germany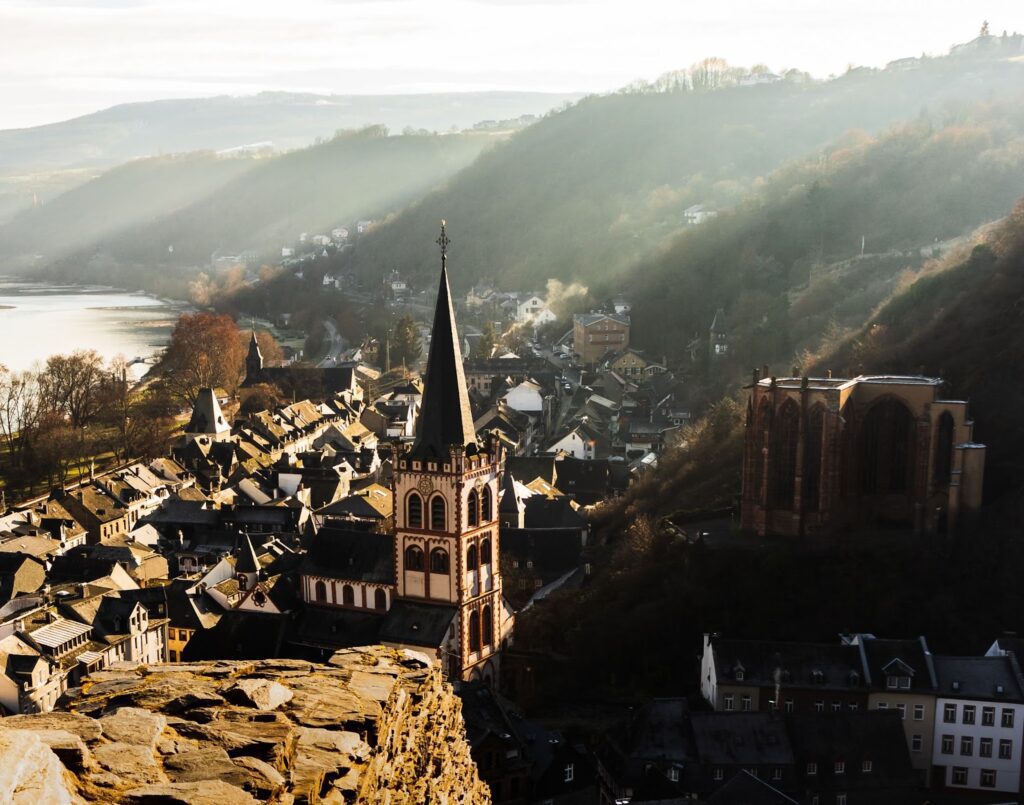 Situated in the Mainz-Bingen district in Germany on the banks of the River Rhine, Bacharach is a hidden town that will make you feel like you've been transported back in time. Just over an hour from Frankfurt, Bacharach is a great place to visit when interrailing if you want an authentic German experience.
Even though it's a beautiful place to simply wander around, if you want to add some attractions to your to-do list, there are plenty to choose from. For example, you could take a walk through vineyards to the Postentrum, a post tower that offers sweeping views out over the town. Or you might want to head to the Wernerkapelle – ancient ruins that have a heartbreaking, yet fascinating history. Alternatively, admire colourful German architecture and enjoy a tipple or two at the Weingut Karl Heidrich and Weingut Friedrich Bastian.
7) Basel, Switzerland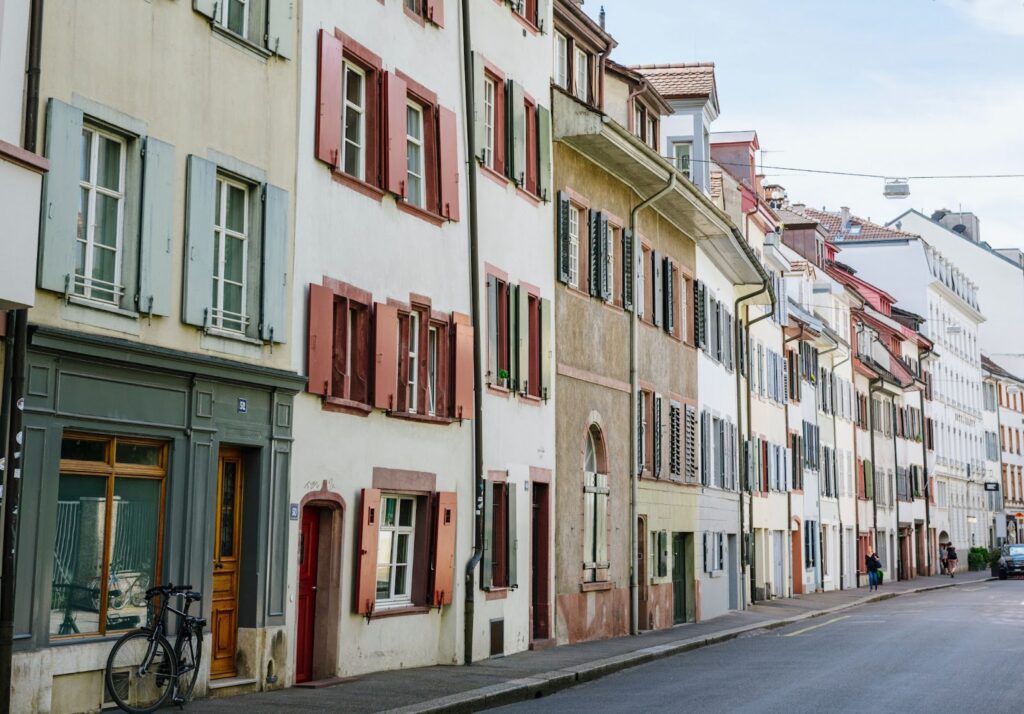 Also located on the River Rhine, Basel is less than an hour on the train from Zurich, making it a convenient stop off on your interrail trip. Close to the borders of Germany and France, it has a picturesque medieval old town with a spectacular 12th-century Gothic cathedral (the Basel Minster) along with a popular art museum (Fine Arts Museum Basel) and a zoo that's home to dozens of animals including giraffes, bison and reptiles.
Perfect if you're looking for a city that's got its fair share of traditional and modern restaurants, attractions to visit and great accommodation without the Zurich price tag, Basel is a city that's becoming more popular with interrailers as the years go on.
8) Trakai, Lithuania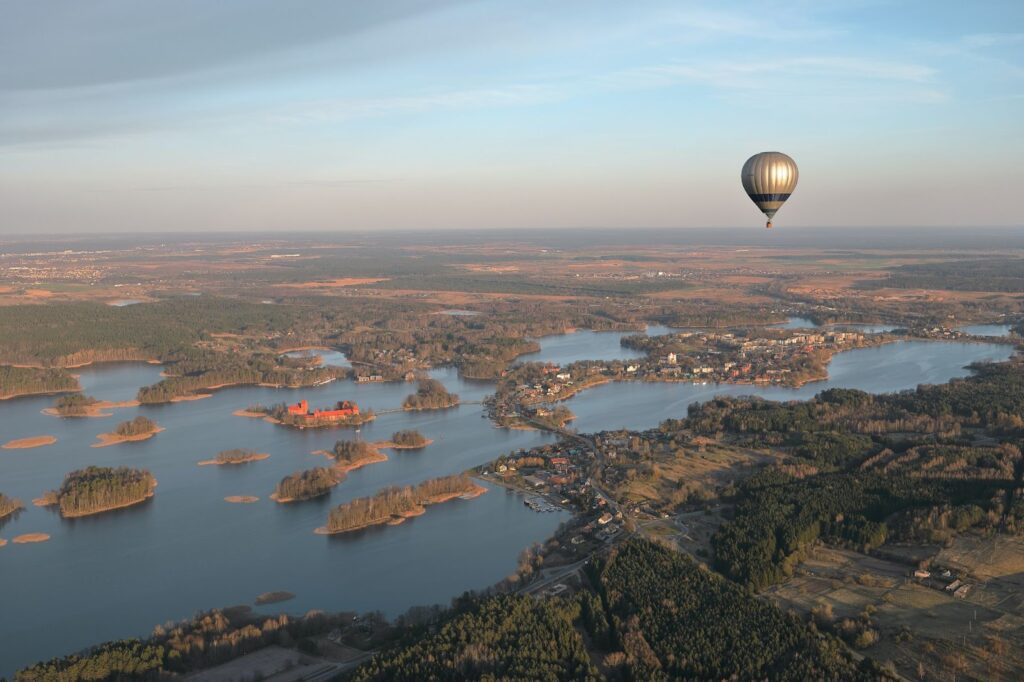 Less than 40 minutes on the train from Lithuania's capital of Vilnius, Trakai is a quaint town that's home to the beautiful and historical Trakai National Park, a 14th Century fortress (Trakai Island Castle), the ruins of Trakai Peninsula Castle and the captivating Trakai History Museum. If you want to see this breathtaking town in all of its glory, a hot air balloon ride over the area (like in the image above) is more than worth it.
Feeling like something out of a fairytale, this sleepy town is the perfect destination to visit for a few days when you're interrailing around Lithuania due to not only how easy it is to get to from the capital, but because of the incredible things you'll see when you get there.
9) Delft, The Netherlands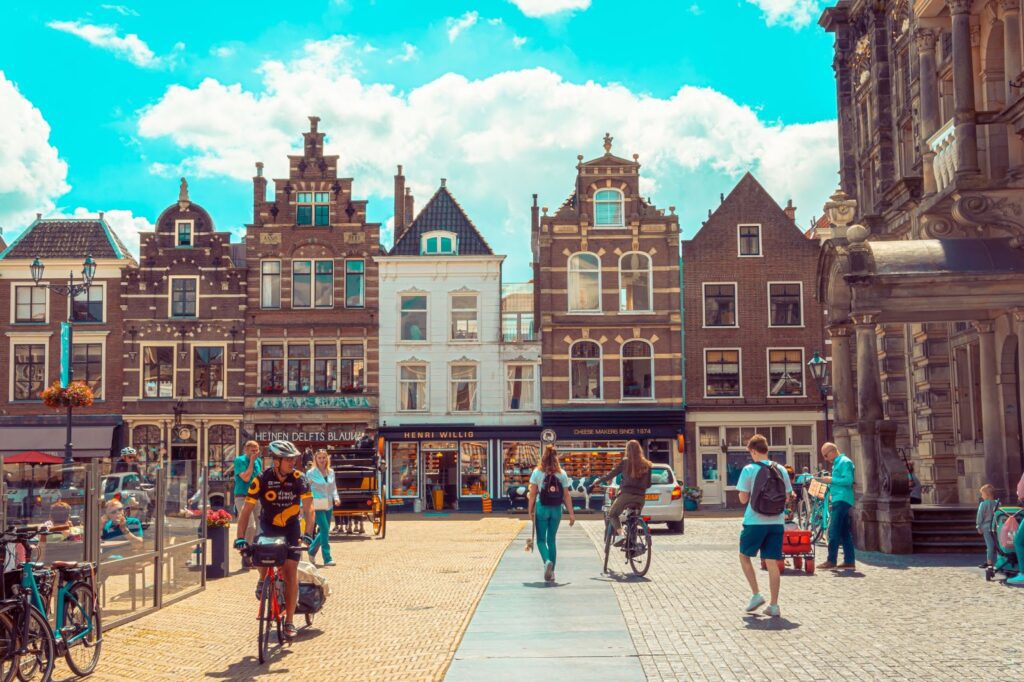 Love Amsterdam but want to visit another city in the Netherlands for a change? Then head to Delft. Just over an hour's train journey from Amsterdam, Delft is a city that's based along canals and is renowned for its blue and white pottery, traditional Dutch architecture and the 15th-century Nieuwe Kerk, a protestant church in the middle of the market square.
As well as the historic church, there's also the Vermeer Centrum Delft (a museum filled with artist Vermeer's works), the Oostport (a centuries-old gate with Gothic spires) and the Delft City Hall. If you want to take in the natural sights of Delft, you're in for a treat as there are tons of green spaces around the city, including the Arboretum Heempark and Wilhelminapark.
10) Provins, France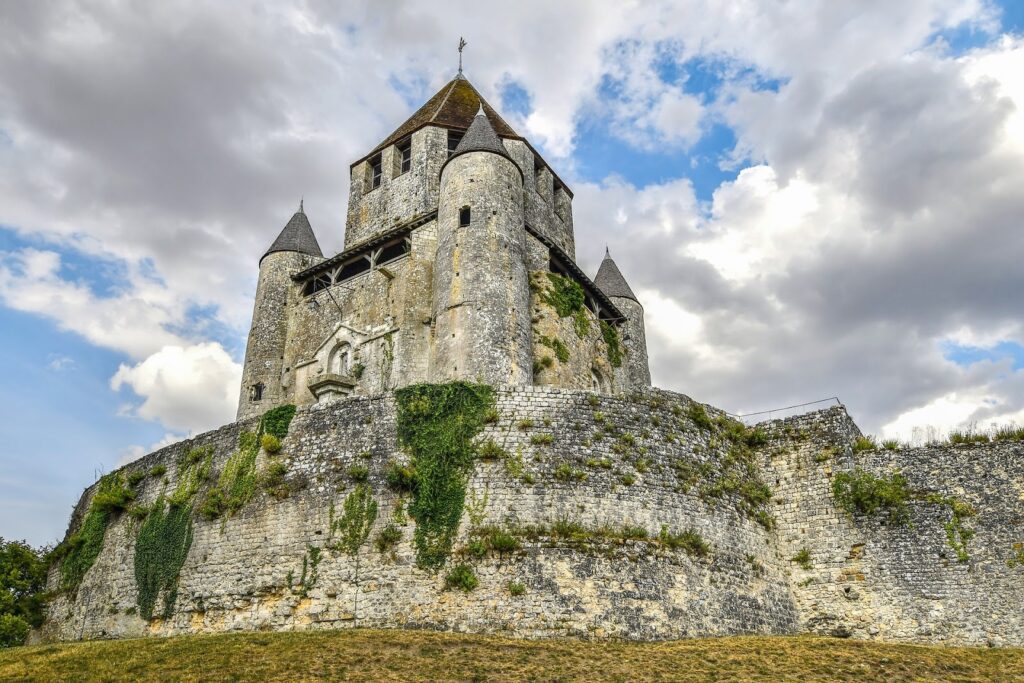 Last but not least is the town of Provins in France. Just shy of 1hr 30 from Paris, there are lots of highlights in Provins to look forward to, including the towering Caesar Keep, a medieval tower with views out over the town, the stunning Rose Garden of Provins that has lush greenery and its own tea room, and for a true taste of history, the Banquet des Troubadours offering medieval-themed meals that are lots of fun and make for a unique experience when visiting on your interrail trip.
Giving you a break from the hustle and bustle of nearby cities, Provins makes for an unforgettable trip whether you're wanting to feel like you're back in medieval times or simply unwind with a good book in one of its breathtaking gardens.
Overall…
So there you go! There is our top 10 list of interrail destinations that aren't only off the beaten track, but that give you a chance to experience more traditional attractions, awe-inspiring natural sights and an authentic flavour of each destination without all of the crowds!