Interrail in Hungary: the ultimate country guide 🇭🇺
Hungary is a central European country whose capital, Budapest, bisected by the Danube River, attracts more and more visitors each year. Budapest is an interrail hotspot due to its stunning architecture and historical grandeur, yet the feeling of youthful urban-ness at the same time. Not to mention the delicious Hungarian cuisine – goulash, langosh, cold-smoked sausages, red paprika, paprika-based dishes, strong fruit brandy palinka and renowned wines.
Turkish and Roman influence on Hungarian culture were immense and are seen in the popularity of Turkish bathhouses and mineral spas, including at thermal Lake Hévíz, as well as Roman ruins and medieval towns.
Hungarian towns today stand as a reminder to their Habsburg past and Baroque churches, Art Nouveau palaces and neoclassical public buildings round out Hungary's architectural wonders.
Hungary also has geographic diversity to satisfy the outdoor enthusiasts – from the banks of Danube, to the shores of Lake Balaton, to the wide open spaces of the Great Plain, and to the alpine hills in the south, there's a piece of nature for everyone.
The expressive Hungarian language, which is from a completely different language family from its neighbouring countries is sometimes an obstacle, even though more and more people use English, especially the young. Speaking of youth, Sziget Festival is an unforgettable experience hosting the world-class musicians on an island in Budapest on the Danube.
Budapest is also one of those cities that never gets boring. Studded with architectural landmarks from Buda's medieval Castle Hill and Andrássy Avenue to the 19th-century Chain Bridge, Budapest is also home to stunning museums, such as the House of Terror museum, dedicated to Hungary's infamous past of the brutal leaders under the Nazi and Soviet regimes and a memorial paying homage to the victims.
The top 5 cities to visit in Budapest
The capital city of Hungary is actually made of two areas split by the Danube River; Buda and Pest. The impressive Chain Bridge with two lion statues connects Buda with Pest and offers a great view over Budapest. Buda is built on beautiful hills and from there you will see the stunning Hungarian Parliament Building and the Chain Bridge. Buda is the more residential area whereas Pest is where young Hungarians, tourists and interrailers tend to say. 
As you walk along the banks of the river Danube, you will see the stunning Hungarian Parliament building, as well as the Shoes on the River Danube memorial. These shoes are cast in bronze and symbolize the Budapest Jewish lives that were lost during WW2. With its rich history, tasty food, vibrant nightlife and wonderful sights, Budapest has become one of the most popular European capitals. Heroes Square is one of its most impressive sights. Located at the end of Andrassy Avenue, this is one of the most visited squares in Budapest and home to a monument dedicated to Hungary's Heroes. Right opposite Heroes Square is the City Park with a Castle modeled on a Transylvanian castle called Vajdahunyad Castle. 
After wandering around the city and trying Hungarian food, like goulash. You should go to the Széchenyi Baths, whether that's during the day or at night for a thermal bath rave. Even though it resembles a historic palace, it is a great place for wellness and relaxation in the healing waters. There are a number of baths in Budapest, including The Gellert and Rudas.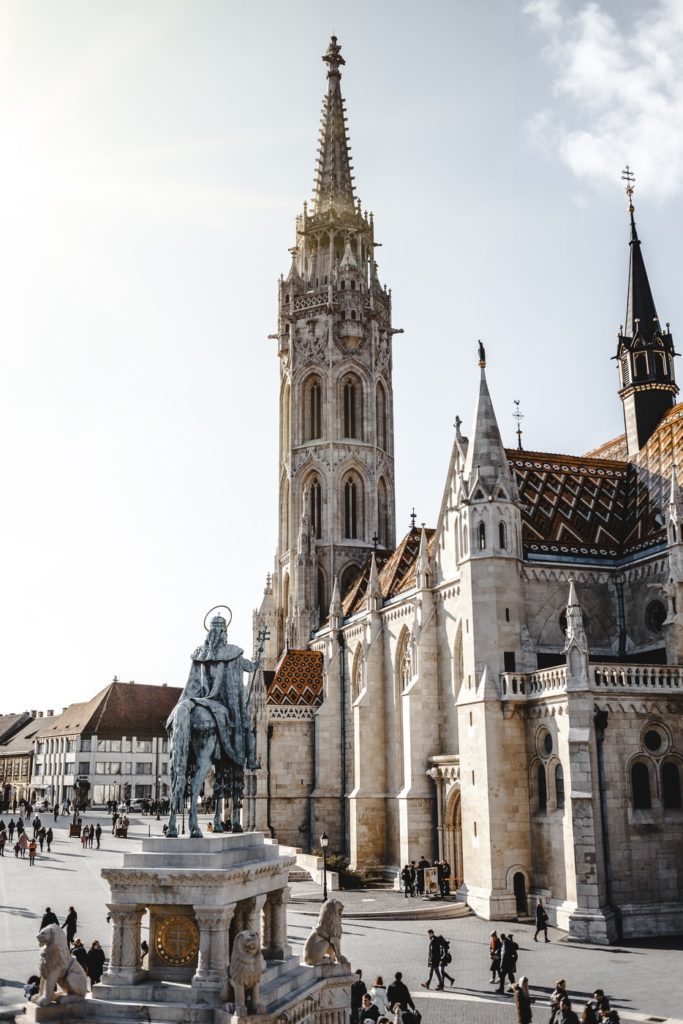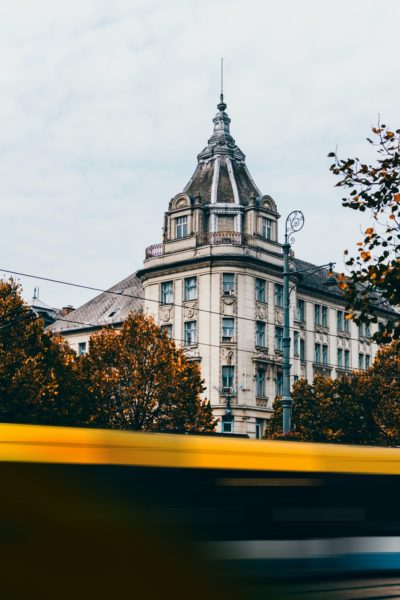 The second largest city in Hungary is home to impressive architecture and green spaces. Debrecen's historic centre is dotted with colourful Art Nouveau and Habsburg-era buildings. The city prides itself with several excellent museums, great restaurants, thermal spas and the unique Great Forest, an actual forest in the city that comes alive during the summer with lively bars and food.
Debrecen is also the gateway to Hungary's first national park, the UNESCO-listed Hortobágy National Park, which is a great place not only to learn more about the flora and fauna but also to take a stroll and enjoy the fresh air.
Further afield, there is Tokaj-Hegyalja Wine Region, where the world's first vineyard classification system was born in 1772, ahead of both Porto in Portugal and Bordeaux in France.
When in Debrecen, make sure to try paprikash with Debrecener sausage, named after the city, but also some other local Hungarian specialities, including the famed Lángos.
The city of Eger spreads around the Castle Hill that dates back to the 10th century. This city full of old European charm was founded by King Saint Stephen and the royal medieval castle is still present. Eger is a treasure-trove of baroque architecture, cobbled streets and pretty pastel-coloured houses. The turbulent history left its mark, so there are several reminders of the 90 years of Turkish occupation – a castle which was used as a bastion against the Turks, as well as a mosque, Ottoman minaret and baths.
Eger is a lively city, in which there is always something going on – a concert, a festival, a wine tasting event or a water polo match. However, it is its wine-making tradition, and its dark red wine, known as 'Bull's Blood' that draws most people. The famous wine route is called "Valley of the Beautiful Lady," and is only a 15min walk away from the city centre.
A visit to Eger isn't complete without a trip to the warren of wine cellars. There are about 200 authentic wine cellars with special vintages that can only be savoured here. The Eger wine region is the largest in the country, earning the highest number of medals in the annual international Wine Olympics in Bordeaux year after year.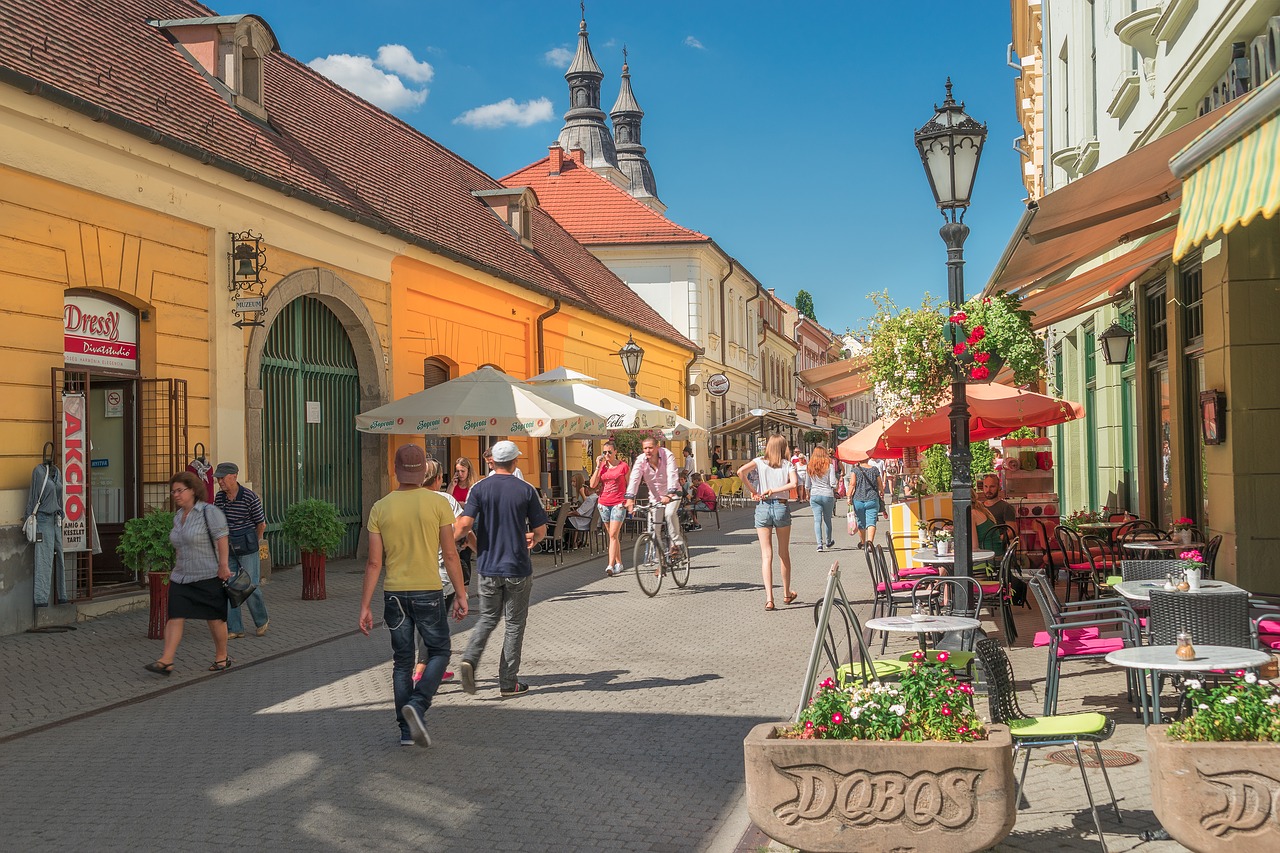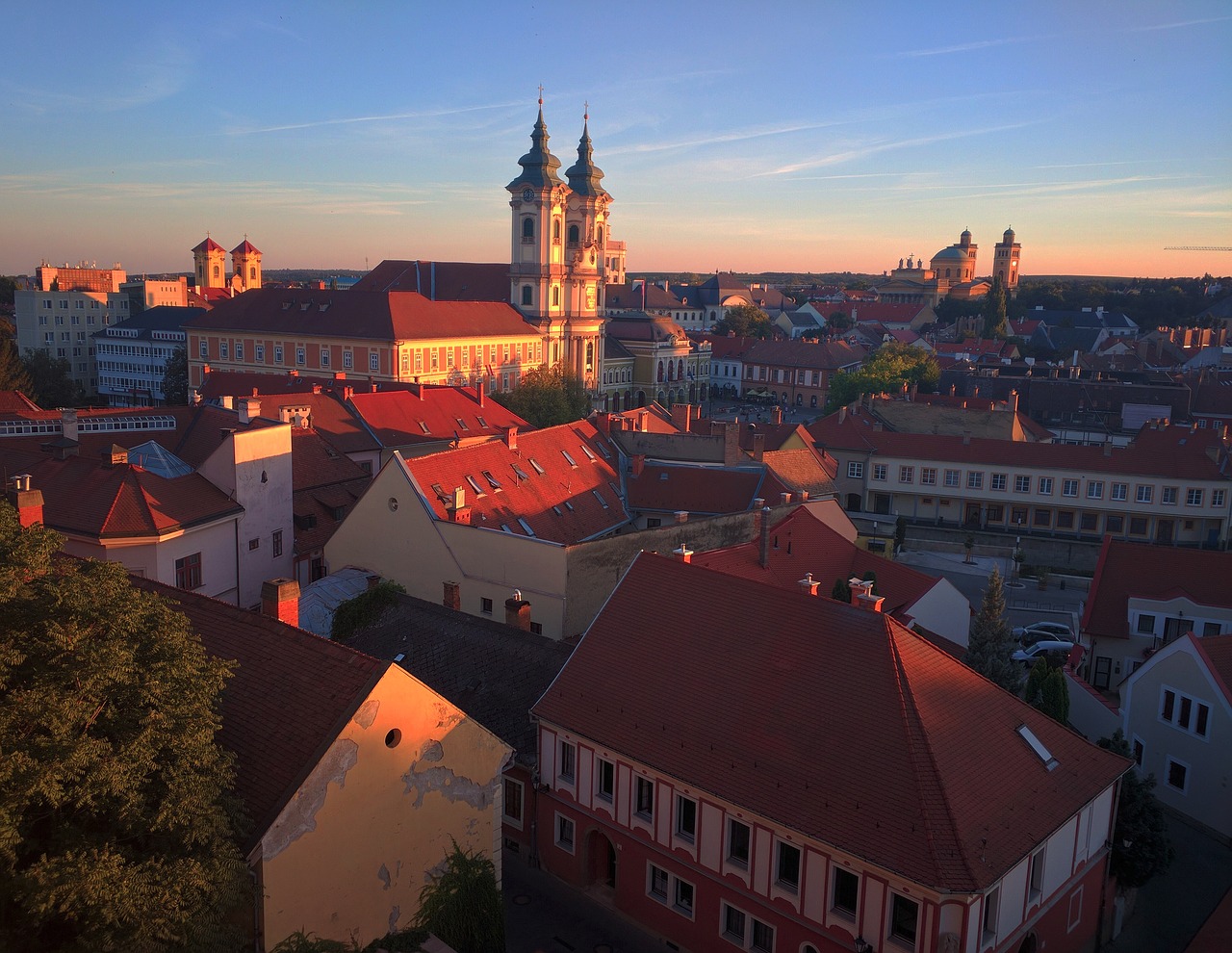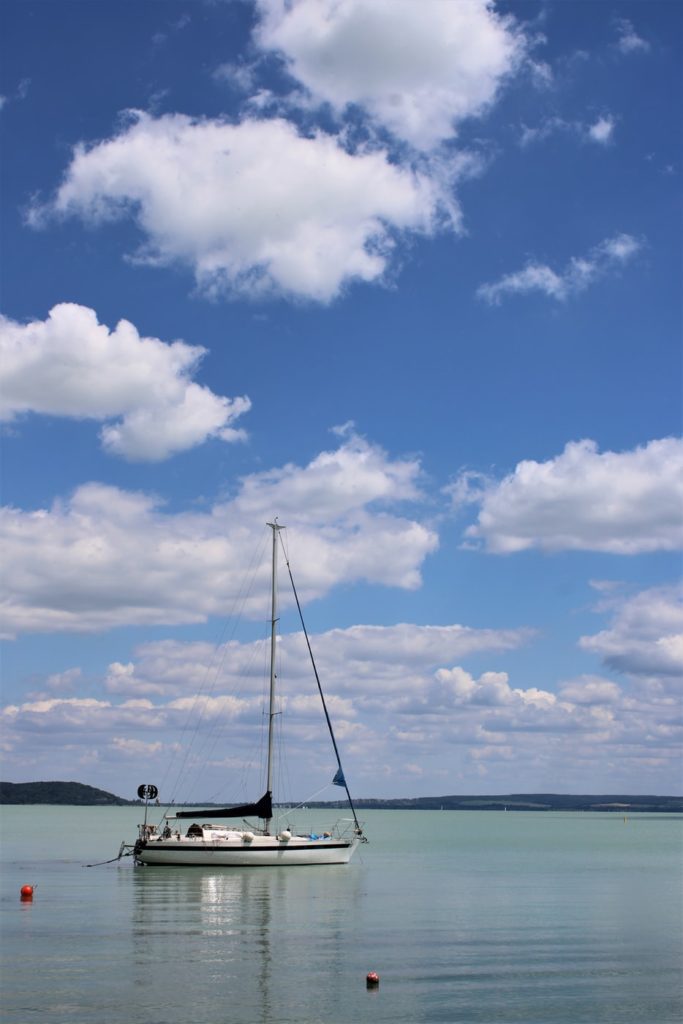 The largest lake in central Europe, with remarkably clean waters, is also known as the Hungarian Sea. It is a popular summer destination in Hungary, surrounded by vineyards, volcanic mountains, and thermal spa resorts.
The average water temperature in the summer months is around 25 degrees Celsius (77 degrees Fahrenheit), and the safe shallow waters make it a great destination for families. There are plenty of activities for an active visit – sandy beaches, playgrounds, sports pitches and paddle boats.
The Balaton is surrounded by gorgeous little towns and villages, also known for wine-making and charming vineyards, as the climate is perfect for growing grapes. In the Balaton area you can try a hiking trip in the Balaton Uplands National Park or Heviz, Europe's largest thermal lake in the northern shore near the town of Keszhely, whose healing sulphuric waters are naturally heated to around 30°C (86°F) and are said to help promote relaxation and ease ailments like rheumatism.
Pécs is a calm and charming little university city in the South of Hungary, perfect for a day trip that will both relax and enrich you with its somehow unique history. Pécs has a one-of-a-kind heritage from the age of the Ottoman occupation and no other Hungarian city is that rich in Turkish architecture as Pécs. The Pécs Cathedral, the Mosque of Pasha Qasim and the Pécs Synagogue are all within a few metres of the main square and highlight the cultural diversity of Pécs.
Pécs was the European Capital of Culture in 2010, so all its amazing historical buildings from the Middle Ages, Baroque, Classicism, Rococo and Art Nouveau were nicely renovated to make the city even more appealing. Zsolnay Porcelain Factory is now a gorgeously restored Cultural Centre and well worth the visit. Stroll down Kiraly Street, the main boulevard lined with boutique shops, restaurants and museums.
During university term time, Pécs gets very lively as the cafes and bars are bustling with local students.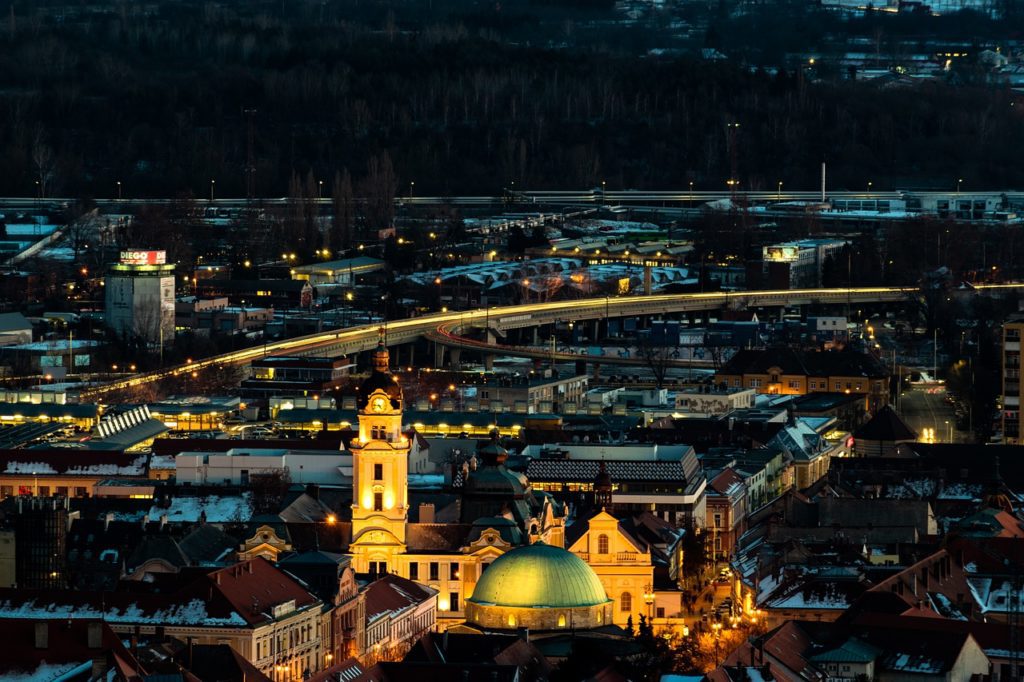 People who visit Hungary also visit...
Austria 🇦🇹
A well-trodden Interrail route, getting from Budapest to Vienna is very simple with lots of direct trains running daily, taking around 3 hours 15 minutes.
Croatia 🇭🇷
Regular trains run between Budapest and Zagreb, where you can catch a connecting overnight train to Split to enjoy the beautiful Adriatic coast.
Slovakia 🇸🇰
The two capital cities, Budapest and Bratislava, are very close together and it takes around 2.5 hours on a direct train to get between the two interrailing hotspots.
Czechia 🇨🇿
Budapest to Prague is a popular night train option for interrailers travelling between the two capitals, but regular trains run throughout the day as well.
Which Interrail pass do I need to travel around Hungary?
Interrail Global Pass
The only travel pass that lets you ride on trains in 33 different countries and discover over 40,000 destinations. Available in 1st or 2nd class.
Interrail Hungary Pass
The easiest way to travel by train to Hungary's top destinations like Budapest and Lake Balaton. Get a pass with 3, 4, 5, 6 or 8 travel days in 1 month.
Do I need to make train seat reservations in Hungary?
Reservation is optional for the following trains:
Fast trains (regional or interregional)
Regional trains
EuroCity (EC) for domestic travel
Railjet (RJ): International high speed trains
Reservation is compulsory for the following trains:
InterCity (IC) for domestic travel
EuroNight (EC) for night trains
Wombats City Hostel - Budapest
In the heart of the city's top nightlife hub, 3 minutes from the stop Deák Ferenc tér. All rooms have private bathrooms, and each room has smartcard access. Get a free welcome drink and meet fellow interrailers in the onsite womBAR.
OEC West Hostel - Debrecen
Situated on the edge of the Nagyerdő city park, the OEC West Hostel can be found next to the University Hospital of Debrecen. It offers air-conditioned rooms and studios, a Korean restaurant, a private bathroom, cable TV and a refrigerator.
Imola Hotel - Eger
Located centrally, just a 5-minute walk from Eger Castle and its museum, Imola Hostel offers rooms with a fridge and microwave, and free use of a common kitchen, a TV lounge and a free internet corner are available in the spacious lobby.
Active Hostel & Guesthouse Keszthely - Lake Balaton
It is situated 100m far from the Lake Balaton and offers you various activities and sport programs around Keszthely: bike renting, sailing, kayaking, swimming, windsurfing, rowing, kanu, fishing, ice skating, country-cross skiing, wandering or hiking.
Nap Hostel - Pécs
Located in the main pedestrian street of the historic city centre. The rooms are spacious and colourful, the bathrooms are modern and there is a fully equipped kitchen.
Sziget Festival - Budapest
The Sziget Festival is one of the largest music and cultural festivals in Europe. It is held every August in northern Budapest, Hungary, on Óbudai-sziget, a leafy 108-hectare island on the Danube. More than 1,000 performances take place each year in August.
Balaton Sound
One of Europe's biggest open-air electronic music festivals. The five-day July event takes place in Zamárdi on the lake's southern shore and the site features floating bars, food trucks, a camping area and chill out zones dotted with hammocks and bean bags. You can swim and sunbathe by day and dance to big-name DJs at night.
Paprika Festival of Kalocsa
Kalocsa, 88 miles south of Budapest is best known today for its many acres of paprika peppers. Its annual paprika festival is held in September and promotes the traditional Hungarian kitchen and Folk culture.
Read more about Hungary on our blog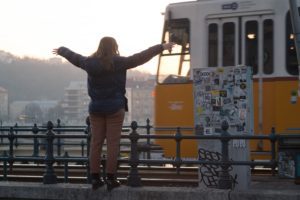 City Guides
Aoife Dowling takes us through her experiences of Budapest and shares very useful tips to make your experience in the Hungarian capital the best it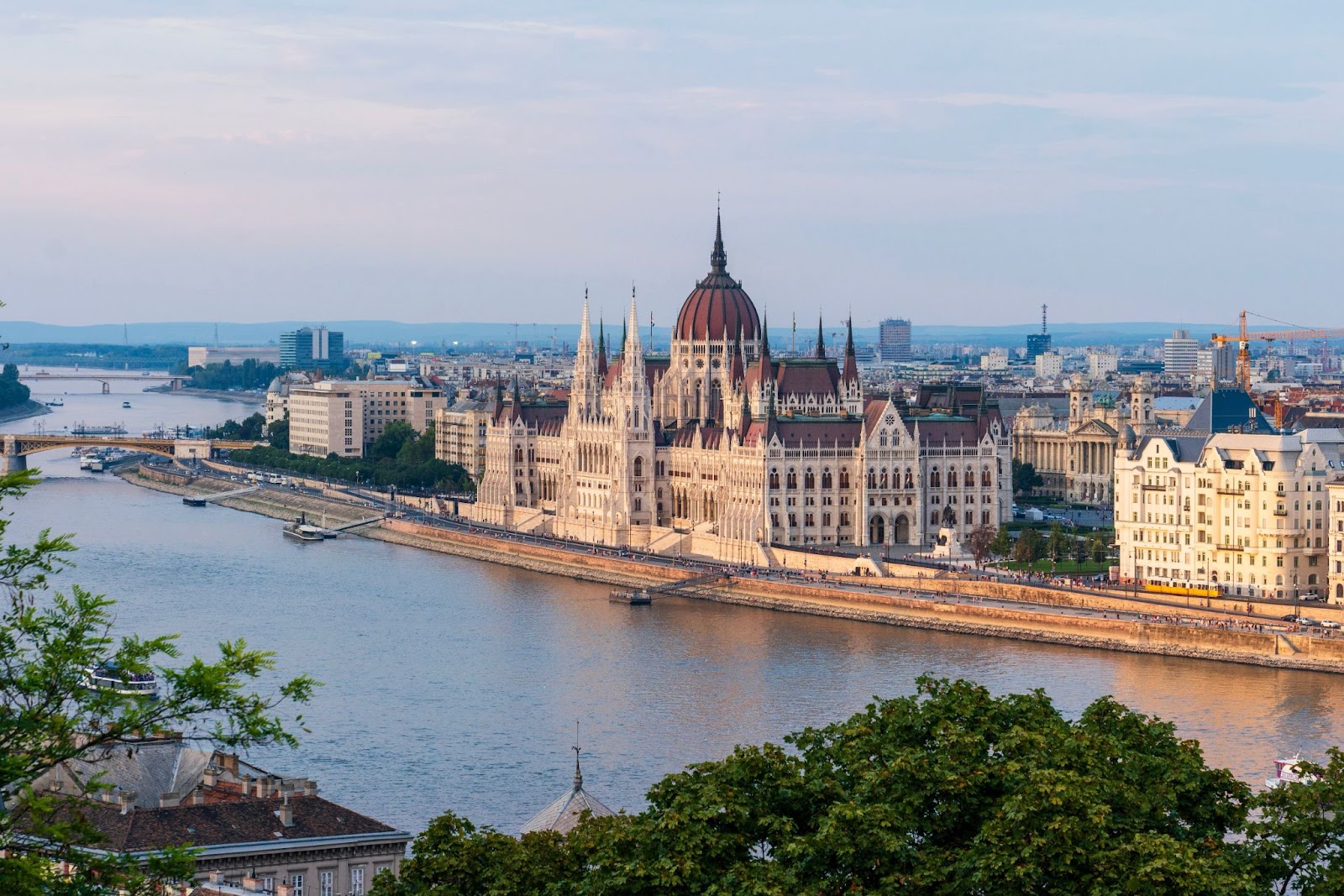 City Guides
Budapest is an incredible city within Hungary. Divided by the Danube River, it was originally split into Buda and Pest. Merging in 1873, it is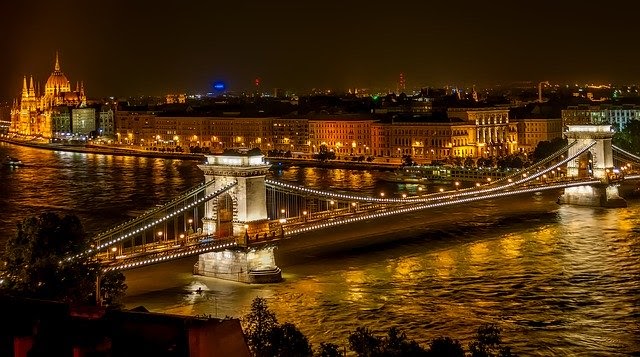 Country/Region Guides
Looking for an extraordinary interrailing trip? Then how about travelling around Hungary, Romania and Bulgaria! Three incredible eastern European countries, they are full of fascinating