Looking for an extraordinary interrailing trip? Then how about travelling around Hungary, Romania and Bulgaria! Three incredible eastern European countries, they are full of fascinating historic landmarks, sweeping landscapes, bustling cities and incredible restaurants to enjoy.
Here is a brief guide to some of the top cities to visit, attractions, restaurants and places to stay in each country:
Hungary
Landlocked between Austria, Slovakia, Serbia and Croatia, Hungary is one of the most architecturally fascinating countries in Europe. With Turkish and Roman influences seen throughout each city, it has its own unique identity. A marvellous mixture of modern and the ancient, it's visited by millions of people every year.
Only 2 hours 30 minutes from the UK, you can start your Hungarian interrailing trip in the beautiful capital of Budapest.
Budapest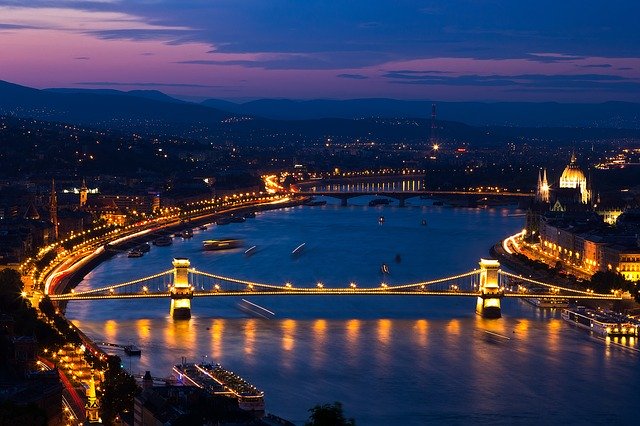 Bisected by the grand River Danube, Budapest is split into two sections – Buda and Pest that are connected by the 19th-Century Chain Bridge. Within Budapest, there are several iconic attractions to visit during your trip, including the 13th-Century Buda Castle, the extraordinary Pinball Museum (Europe's largest interactive exhibition of pinball machines), Budapest Zoo & Botanical Garden and the Szechenyi Thermal Bath in the heart of the city.
In terms of restaurants, as it's the capital, there are plenty of fabulous options to choose from, including the family-friendly Meatology and the budget-friendly and traditional Hungarikum Bisztro.
When it comes time to rest your head after a long day of adventuring, then you can enjoy the comfort of affordable yet stylish accommodation, from the likes of Budapest Ville Bed & Breakfast (£24 a night), the Budapest Royal Suites (£17 a night), or the highly-rated Hostel One Budapest (£11 a night).
Eger
Situated in the north of Hungary, Eger is a bustling and medieval city that attracts many interrailers every year. Less than 3 hours by train from Budapest, this beautiful city has many notable landmarks including the 13th-Century Eger Castle, the picturesque Kossuth Lajos Street, Dobo Square and Bukk National Park.
When you want to grab a bite to eat on your interrailing getaway in Eger you're in luck! There are plenty of delicious eateries to choose from, including the quaint Forsthaz and the chic Depresso Kavehaz es Etterem in the centre of the city.
When it comes to accommodation, Eger isn't the most affordable. However, it's equally not priced as highly as some of the other popular cities in Europe such as Paris. You can get a room for a night or two for around the £50 mark in the centre. Two hotels that are in that bracket that offer cosy and comfortable rooms are Centrum Vendeghaz and Imola Mansion Hotel.
Szeged
The third-largest city in Hungary, Szeged is known as the 'City of Sunshine'. Host to the Open Air Theatre Festival every summer and home to the popular Dom Square, the Votive Church of Szeged and the Reok Palace there's plenty to see and do here during your interrailing trip.
Although it's just over 5 hours from Eger on the train, the journey will be well worth it once you discover all of the unique attractions, scrumptious restaurants (including the modern Oldies restaurant and the relaxed Roosevelt téri halászcsárda) and vibrant bars.
For accommodation, there's plenty of options, including the sophisticated City Hotel (£27) and Exclusive Apartmanok Szeged (£28).
Romania
Located in southeastern Europe, Romania is known for its mysterious region of Transylvania. Filled with preserved medieval towns and fortified castles, it's the ideal interrailing destination for those who love to explore and crave adventure.
Cluj-Napoca
Located in the northwest of Romania lies Cluj-Napoca. Although it's 8 hours from Szeged, you won't be disappointed when you arrive in the unofficial capital of the Transylvania region. With a lively and historic old town and Cluj-Napoca Central Park to name but two of its awe-inspiring attractions, you won't have a dull moment.
If you want an affordable and traditional Romanian meal, head over to the Roata restaurant that's moments from the centre. However, if you want to treat yourself, then the opulent Boema is just the ticket.
Accommodation-wise, there are over 300 places to choose from, including the wallet-friendly yet stylish La Villa Hill Resort (£24), the Panoramic Cetatuie (£31), and the Retro Youth Hostel (£12).
Brasov
Surrounded by the Carpathian Mountains, the Transylvanian city of Brasov is known for its towering Gothic Black Church, a cobbled old town that's filled with baroque buildings and the museum of Casa Sfatului.
Despite its quaint size, there are dozens of restaurants to enjoy, including Trattorian Artisan Food and Albert Bistro.
When it comes to accommodation, there are also plenty of modest options, including the beautiful Casa Hanna (with prices starting from £17 a night), Middle House (£27 a night), and Kismet Dao Hostel (£10 a night).
Bucharest
Less than 2 hours from Brasov lies the remarkable southern city of Bucharest. The capital of Romania, it has several landmarks that tourists love to visit; including Revolution Square, the Arcul de Triumf (very similar to Paris' Arc de Triomphe) and the Palatul Parlamentului – a government building with over 1,000 rooms.
A haven for interrailers, it has dozens of bars, restaurants and nightclubs. Two restaurants, in particular, that stand out due to their chic interior and mouth-watering menus are Sharkia and Noa Restoclub.
Accommodation is also not limited in the capital, with over 900 places to choose from. Although there are, of course, more expensive options, there are some bargain finds including the Grand Accommodation Bucuresti (£25 a night) and the Antique Hotel Bucharest (£11 a night).
Bulgaria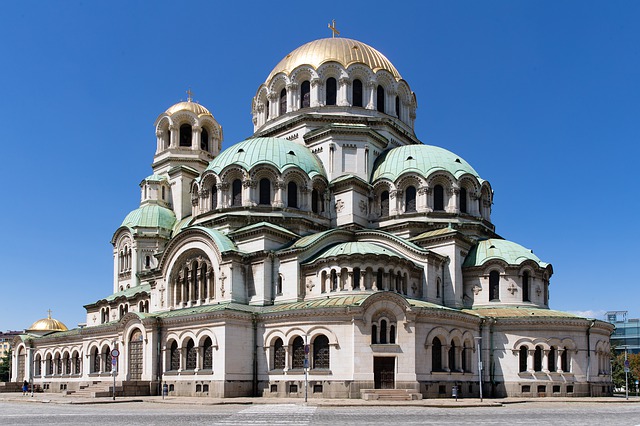 Bulgaria is one of the most breath-taking European countries and yet it still is considered to be off of the beaten track for many Western tourists. With so much to offer, from the mountain slopes of Bansko to the Black Sea, it has a captivating special charm that will make you want to visit again and again.
Ruse
Lying on the edge of Bulgaria, Ruse is the fifth-largest city in the country. Less than three hours away from Bucharest, it's situated on the banks of the Danube.
Home to various attractions including the Rousse Regional Historical Museum , the Monument of Liberty and the Rusenski Lom Nature Park, you can easily spend a few days exploring the streets of this magical city.
Although it's one of Bulgaria's best-kept secrets, there are a handful of stylish, modern and buzzing restaurants to choose from, including Station Hall and La Strada.
When it comes to finding a hotel for the night then you won't be lost for choices. Two popular options are the City House Hotel & Restaurant (£33 a night) and Hotel Ruschuk (£14 a night).
Pleven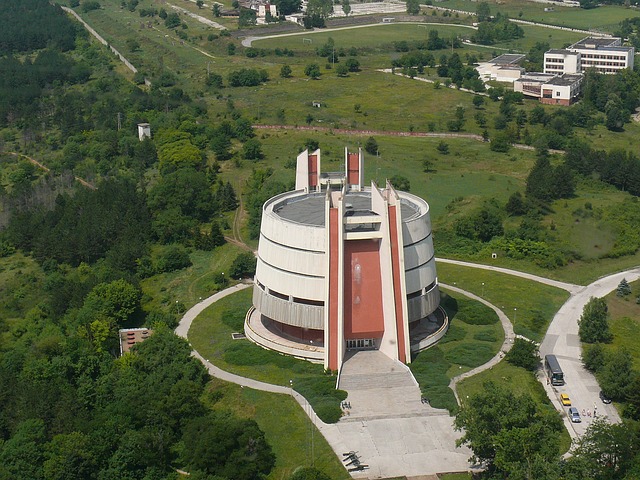 Just over 3 hours from Ruse lies the unique city of Pleven. With a small population of under 100,000, this extraordinary city has a welcoming atmosphere and nostalgic architecture.

In the centre of the city, there are plenty of notable attractions to see, including the Chapel Mausoleum 'St George Victor' and the House Museum Tsar Liberator Alexander II. And just outside lies the Pleven Panorama – a unique monument depicting the 1877 liberation.
For lunch or in the evening, there are a few restaurants to choose from, including Restaurant Paraklisa and the Canape Food Club. For accommodation, there are 29 hotels, all with traditional interiors and comfortable rooms; including the Roven hotel (£33 a night) and the Mirage Hotel (£22 a night).
Sofia
And finally, Sofia. Three hours from Pleven, Sofia is the capital of Bulgaria. Located below Vitosha Mountain, the landmarks throughout the city reflect over 2000 years of history with Greek, Roman, Soviet and Ottoman influence.
A favourite for many on an interrailing journey, you can discover the Alexander Nevsky Cathedral (a renowned attraction visited by millions each year), Vitosha Boulevard and the mesmerising "Ivan Vazov" National Theater. For lunch or dinner, you'll have numerous eateries to tantalise your tastebuds including Made in Home and Niko'las 0/360.
For interrailers, there are lots of hotels and hostels around the city, including the likes of the Italian House (£24 a night), Hostel №1 in Sofia (£11 a night), and Hostel Mostel (from just £5 a night!)