Interrail in Austria: the ultimate country guide 🇦🇹
Austria's opulent past as the former head of one of Europe's grandest empires as well as its storybook nature and picturesque alpine scenery leaves no one indifferent. Austria is one of those countries where you can find everything you want – from history and culture to nature and relaxation. This small country has it all. Regardless if you are looking for world-class museums and theatres, gourmet delights or stunning nature, you will find your fair share. 
Austria's elegant cities of Vienna and Salzburg, their cultural and imperial heritage, but also the lyrically beautiful nature of Hallstatt and Inssbruck, as well as Austria's world-famous food specialities make a unique blend so many people gladly return to. The capital Vienna was home to Habsburg royalty, which influenced the city's visage but also its way of life. Wiener schnitzel, Sacher cake, apple strudel and a good cup of coffee in a city café reflect Austria's sense of good living, which can also be seen in the calmness and safety of its cities.
Austria's Alpine scenery with first-class resorts is where you can hike in the summer and ski in the winter. Austria truly is a beautiful country with incredible scenery, charming villages and vibrant cities. And of course, let's not forget Austrian Christmas markets with their  delicious aromas of mulled wine, gingerbread and roasted chestnuts which have become synonymous with Christmas in Austria. 
Due to its position at the heart of central Europe and shared borders with eight countries – Germany, Switzerland, the Czech Republic, Slovakia, Hungary, Slovenia, Italy and Liechtenstein, Austria is also a great base from which you can explore a number of other popular European destinations with your Interrail pass.
The top 4 cities to visit in Austria
Austria's regal capital city with its elegant architectural beauty reminiscent of Austrian Habsburg Empire is the home of world-class museums and impressive sights, such as Schönbrunn Palace, in-city royal apartments, the treasury, Lipizzaner stallions and St. Stephen's Cathedral. Vienna, often dubbed the cradle of classical music, is one of the world's most liveable and safe cities. Unlike other European capitals, Vienna's centre is skyscraper-free, pedestrian-friendly, filled with quiet parks and beautiful nature. 
This crown jewel of the former monarchy currently attracts both young and old. The city and its buildings still reflect 18th and 19th century elegance, with horse carriages in the streets being a common sight. Schönbrunn Palace, the beloved tourist spot, is built as the spectacular summer residence of the Habsburgs. 
In Vienna, there are so many great museums to enjoy, e.g. Haus der Musik – modern and interactive museum celebrating music, World Museum Vienna, which is actually four museums in one: armour, musical instruments, ancient Greek statues, and ethnographic treasures. Art lovers will rejoice in Albertina Museum, which is the Habsburg residence with state apartments featuring world-class collection of graphic arts and modernist classics, and first-rate special exhibits, as well as in Belvedere Palace, where the works of Klimt can be seen. 
Visiting splendid palaces, museums, galleries, concerts, coffee houses is just another day in Vienna.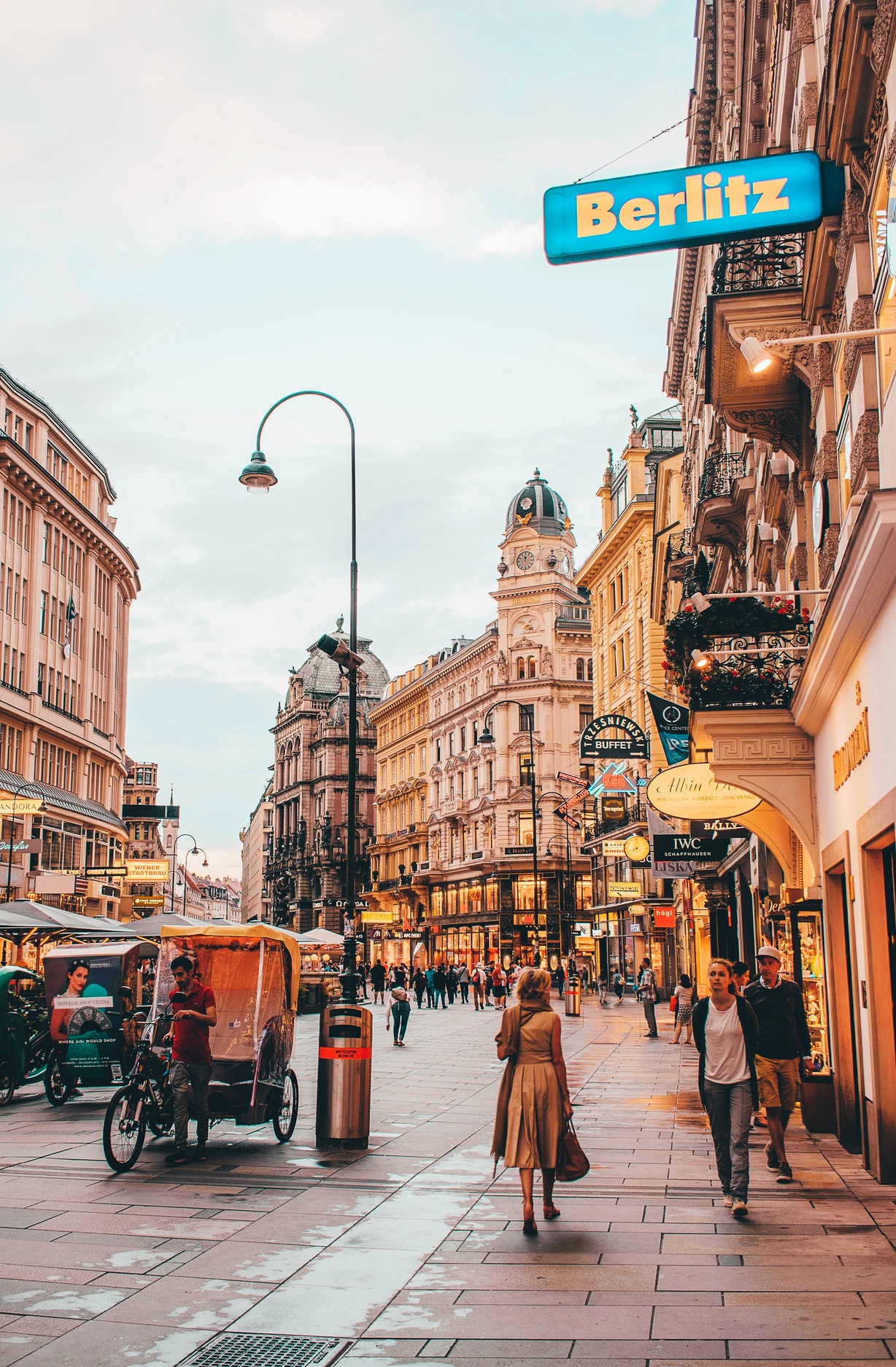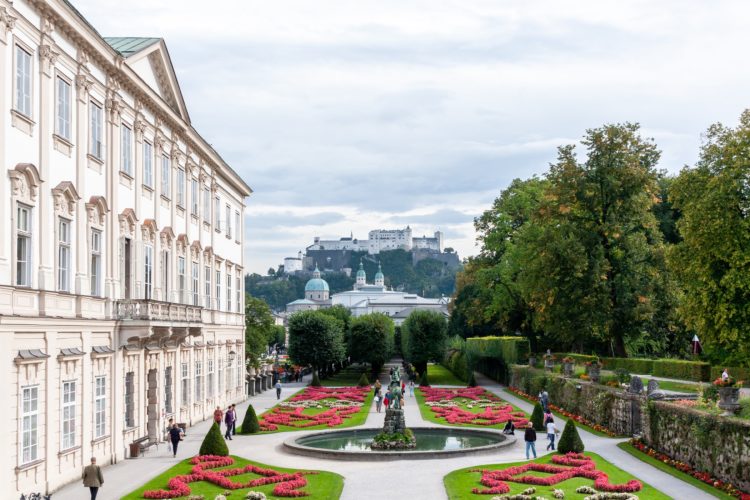 This musical Mecca for fans of Mozart and The Sound of Music is truly the stuff of fairytales. Salzburg is renowned for its connections to W. A. Mozart and as the setting for the famous movie The Sound of Music but there's so much more to this city.
Salzburg offers a dramatic castle on the hill, a magical medieval old town, splendid gardens, Baroque churches and alpine scenery. 
This small town was home to Mozart and today you can visit his birth house (Mozart's Birthplace House) where Mozart was born in 1756, featuring his instruments and other exhibits. Mirabell Gardens and Palace are a beautiful concert venue with Sound of Music memories. Hohensalzburg Fortress is the mountaintop castle overlooking the city, with small museums and concerts most evenings. 
Shopping fans will enjoy Salzburg's unique shopping street – the Getreidegasse. It is the picturesque old shopping lane with characteristic wrought-iron signs.
The picturesque capital of Tyrol is situated in the heart of the Alps. The two-time Olympics host (in 1964 and 1976) is an ideal spot for winter sport lovers, but it also has a stunning, historic Old Town with amazing river views. 
Due to its small size, Innsbruck is easy to get around, and it has so much to offer. Beautiful Renaissance and baroque style buildings in the Old Town, the Golden Roof (Goldenes Dachl) – one of the city's most famous symbols, Inn Bridge, Jesuit Church, and City Tower, are all within walking distance of each other and with the mountains in the background! If you are interested in European history, Imperial Palace or Hofburg is highly recommended. 
In Innsbruck you can also get an epic view of the mountains and The Triumphal Arch is the first stunning monument welcoming you to the postcard city of Innsbruck. 
If you feel like re-fueling with a local dish, try the traditional strudel or Tiroler Gröstl, which is potato and meat fry up, topped with an egg.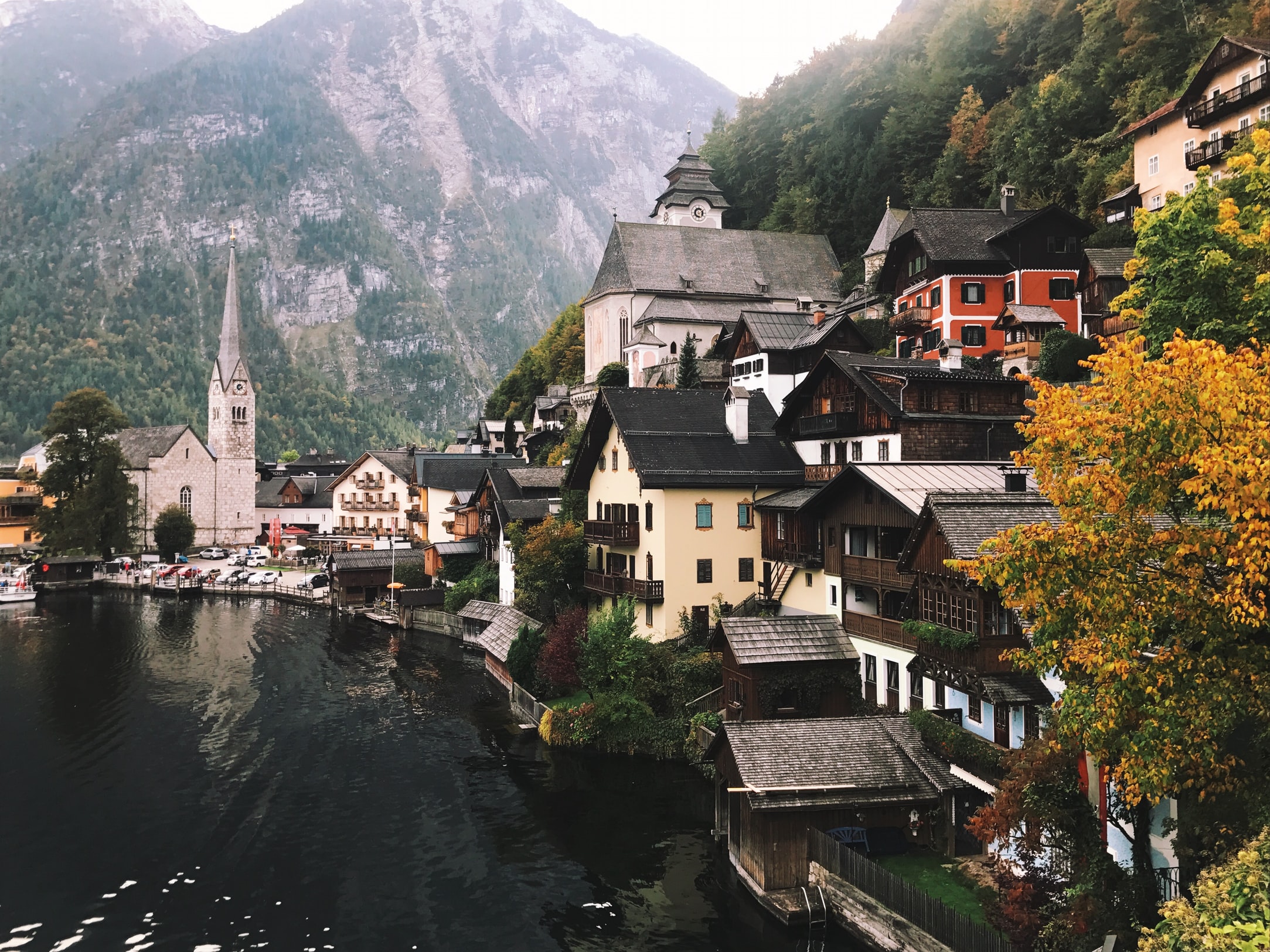 Hallstatt is a picturesque lakeside Alpine village located between a mountain and a swan-filled lake, with a waterfall in the middle. Its medieval town center is a popular tourist destination not only due to its picturesque lakeside setting but also due to its plentiful hiking opportunities and a fun salt mine. 
The town's prosperity actually came from salt mining, which began in the middle of the Bronze Age, continued through Roman times, and was revived in the 14th century. You can easily explore the village of Hallstatt in less than a day, but many people decide to stay longer, especially when the weather allows it, to fully appreciate its loveliness and tranquility of the surrounding nature. Beyond Hallstatt is the Salzkammergut region, full of lakes, mountains and storybook villages.
People who visit Austria also visit...
Slovenia 🇸🇮
With many daily train connections between Vienna and Ljubljana, you'll be able to travel easily between the two beautiful capital cities.
Slovakia 🇸🇰
Vienna and Bratislava are the two closest capital cities in the world, and you could even visit on a day trip. The journey takes around 1 hour by train.
Germany 🇩🇪
Austria and Germany share a long border so you have many options to get between the two countries, with Salzburg to Munich being a popular route.
Hungary 🇭🇺
Hop over to the neighbouring country of Hungary and check out Budapest, just 4 hours away on a direct train, which runs regularly.
Italy 🇮🇹
You can easily travel to Italy from Austria, but the connection between Innsbruck and Venice will be your quickest option, taking just over 4 hours.
Czechia 🇨🇿
A classic Interrail route, Vienna to Prague. It's well-trodden for a reason. Great connections between the two cities with trains almost every hour.
Which Interrail pass do I need to travel around Austria?
Interrail Global Pass
The only travel pass that lets you ride on trains in 33 different countries and discover over 40,000 destinations. Available in 1st or 2nd class.
Interrail Austria Pass
The easiest way to travel by train in Austria. Get a pass with 3, 4, 5, 6 or 8 travel days in 1 month.
Do I need to make train seat reservations in Austria?
On days with a high number of passengers, it is better to make train reservations.
You can reserve a seat on domestic ÖBB trains for as little as 3 Euros, but on ÖBB Railjet trains reserving is optional.
Hostel Ruthensteiner - Vienna
Located in the heart of the city, just around the corner from Mariahilfer Straße, this family-run hostel full of personality offers a secret garden, a place for barbecue, a beer from their very own micro-brewery, as well as a music room where the guests can play some instruments. The hostel is a 26-minute walk from the Schönbrunn Palace and very well connected with the Vienna International Airport.

Yoho International Youth Hostel - Salzburg
This superbly-rated hostel in the centre of Mozart's city has been welcoming backpackers since 1978. It has also been a proud member of Europe's Famous Hostels for more than 25 years. It is located only ten minutes away from the main train station and three minutes walking distance to the world famous Sound-Of-Music DoReMi steps. The hostel provides an all-you-can-eat breakfast buffet, bike rental during summer, beer bar, Austrian and international food.
Montagu Bed & Beers Hostel - Innsbruck
Highly rated and only 0.8km from the city centre, this cozy hostel is a place to chill out and connect with people while cooking. Or you can just relax in the common area or enjoy the sunset on the roof-terrace. At the reception, there is also a local bar with homemade lemonades, cocktails, sandwiches, salad bowls and wedges.
Hostel-Badgoisern - Hallstatt
Located in Bad Goisern in the Salzkammergut, 4km from Lake Hallstatt, this hostel provides a terrace and splendid views of the mountains. Skiing, cycling, biking and hiking are some of the activities to enjoy in the area. During winter, a heated ski storage room is available, and the stop of a free ski bus to the Gosau Ski Area is only a 5-minute walk away. Hallstatt is only 15 minutes away by bus or train.
The Donauinselfest - Vienna
The largest (free) open-air music festival in Europe. It takes place on Danube Island in June and is typically attended by over 3 million people.
Vienna Wine Fest
Austria has a pretty active wine scene with lots of vineyards surrounding Vienna. Vienna even has its own winery, Weingut Cobenzl! This is a one-day festival in May which takes place in the Museumsquartier, featuring over 40 wineries and free wine tasting with your ticket.
Mozart Week - Salzburg
Enjoy a wintry Salzburg, as the city proves itself as the world's music capital by putting on a show around Mozart's birthday every year - a true music celebration where classical music is taken to a whole new level.
Lake Hallstatt Swimming Marathon
The full race is a 10km swim, reserved for the strongest of swimmers. There are various other competitions available with varying degrees of difficulty and length!
Read more about Austria on our blog

Interrail Adventures
Passports checked, train engine changed, welcome to Slovenia! Stepping off the train from Zagreb, unfortunately I didn't have much time to take in the sights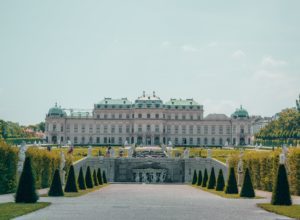 City Guides
If you've only got limited time to explore the city, great news – Vienna is small and compact enough that you can see most of

Interrail Adventures
After enjoying the sun, the charming South European atmosphere, and a daily temperature of 30-34 degrees Celsius for about two weeks, we needed a climate