Interrail in Italy: the ultimate country guide
Italy is a country whose unparalleled cultural and architectural richness draws so many tourists, but also a country that charms visitors with irresistible food, high-end fashion, art, music, all against the backdrop of the diverse scenery and gorgeous landscape.
The home to Dante, Michaelangelo, Da Vinci and Boccaccio and the cradle of the Western civilization, Italy is full of spectacular sights at every corner. This extraordinary country is a place where you can see some of the most iconic sites in the world – the Colosseum, the leaning Tower of Pisa and the Trevi Fountain, to name but a few. With the capital city of the former Roman Empire, the art capital of the world – Florence, the Vatican City, and Romeo and Juliet's balcony in Verona, Italy truly is the centre of the world, as it had once been considered.
From the canals of Venice to the Tuscan wine lands to the cobblestone streets of Rome to the Arno river running through Florence, 'la bella Italia' is full of places to fall in love with. Some of the most popular Italian foods, such as pizza, pasta, espresso, and gelato reflect the lightness of living in Italy and its 'bella vita'.
The top 5 cities to visit in Italy
Considered the centre of the world for centuries, Rome is one of the most historical, cultured and romantic destinations in the world. It is a city where you can soak in centuries of history and culture and enjoy the excellent Italian food. Visit the spectacular Colosseum, the 2000-year-old Pantheon, the Roman Forum, the palace, and climb up on Palatine Hill to discover the remains of the grand Roman Empire. 
When in Rome (do as the Romans do 😉), toss a coin in the Trevi Fountain. A great way to discover Rome and its charms, is a Rome food and pizza making tour that takes you through a market, a local bakery, a traditional pizzeria and ends with a traditional Italian coffee. Rome is also home to the Catholic Church, the Vatican and the Pope, so make sure to see the St Peter's Square and the art-filled Vatican Museums.
With renaissance architecture, art galleries, white buildings topped with red roofs and ancient streets, Dante's hometown is one of our  favourite spots in Italy. The city is also a great starting point for Tuscan winery and food tours, as well as a university town that boasts a great nightlife. At The Uffizi museum, you can find the world's most important collection of Renaissance art. The Statue of David, here, is one of the most impressive sculptures in the world – you can see a replica in the square outside. One of Florence's most popular sites is the striking Duomo (the cathedral), a huge Gothic construction from 1296. You really can't miss it!
The Renaissance Boboli Gardens with ancient marble statues and the citrus trees scent that completely flood your senses are also worth checking out. Stroll across Ponte Vecchio, a unique bridge filled with little shops that is one of the oldest in Florence and possibly the most recognisable bridge in Italy. Florence is also known for its delicious food and little independent restaurants that are dotted all across the city, and of course – Tuscan wines.
The romantic and charming Venice is a location where there are sights and stories literally everywhere you go. Whether it is strolling down alleyways, eating authentic gelato while window shopping for Italian leather handbags or visiting the major spots like the Basilica di and the Piazza San Marco, the Rialto Bridge, Doge's Palace, or the Ponte dei Sospiri, Venice will captivate your heart. Glide down the Grand Canal, by gondola or vaporetto (water bus), tour the grand Palazzo Ducale, gaze at the Venetian architecture amid the 400 bridges and 150 canals in this magical little city. Stroll around in Venice during the evening for a quieter experience, away from cruise ship day trippers and bar hop around Venice eating lots of small plates, or "bacaro" along the way!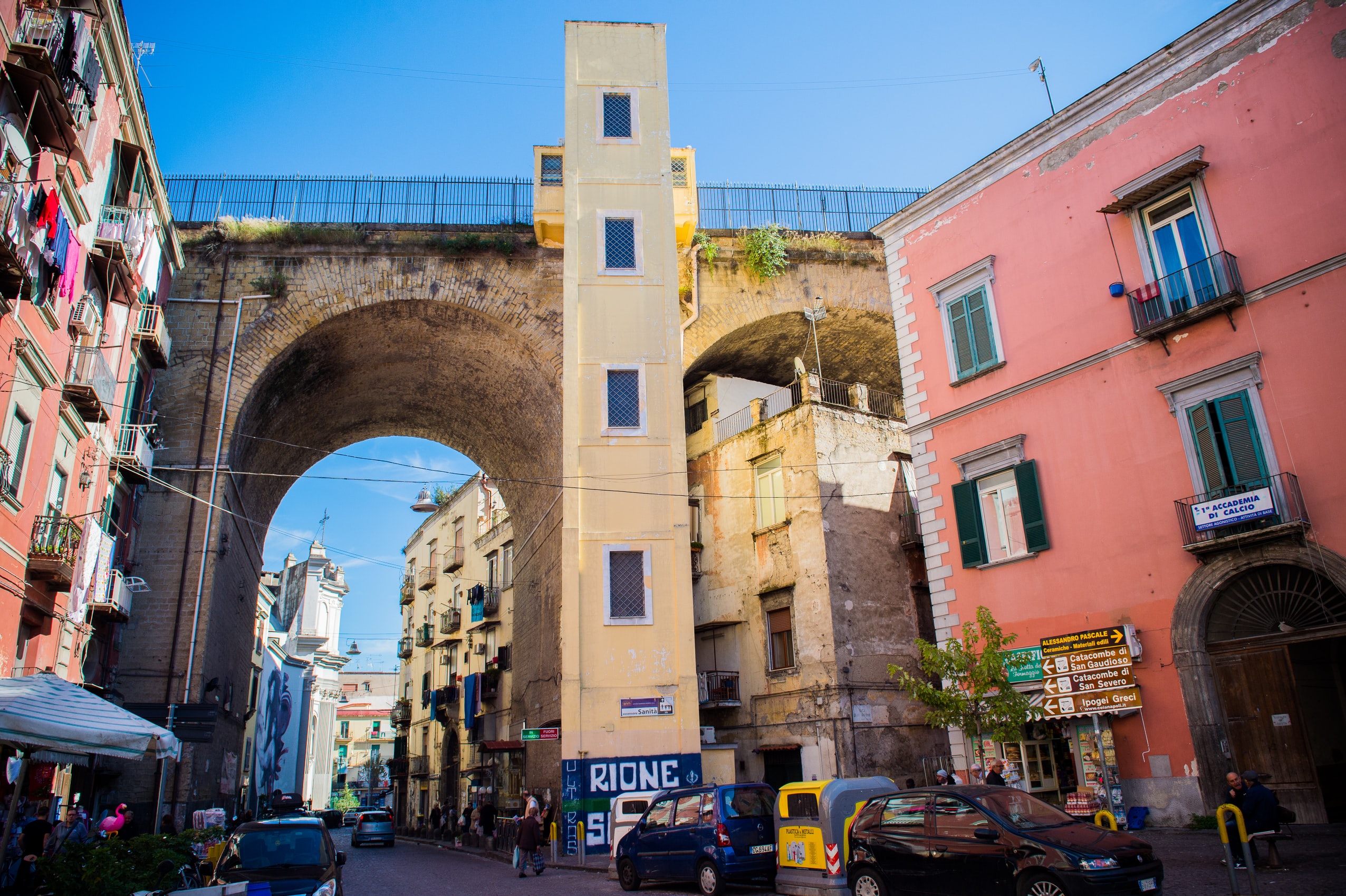 Naples, famous for being the birthplace of pizza, is a gritty and chaotic, yet beautiful-and-authentic-in-its-own-way kind of city. You get a real sense of Italian culture here and it feels lived-in.
It is home to great historical treasures like the Duomo and Villa Comunale, a Unesco-recognised historic core, Greco-Roman artefacts in the Museo Archeologico Nazionale, and has a really incredible and fascinating underground city tour. Naples' proximity to Pompeii, Capri, Mount Vesuvius and Sorrento also makes it a good starting point for exploring the region. In the shadow of the ever present volcano Mount Vesuvius, travel back in time with a visit to the ancient city of Pompeii. Besides pizza, make sure to try the famous Napoli pastries, pasta, and Naples street food.
Milan is famous as Italy's fashion capital and home to the grand Gothic Duomo cathedral, Leonardo Da Vinci's Last Supper inside Santa Maria della Grazie church and world-class opera at La Scala. The works by Raphael, Mantegna, and Rembrandt can be seen at Pinacoteca di Brera, one of the main art galleries in Milan. Fashion lovers will delight in the Galleria Vittorio Emanuele.
Milan is fast paced, modern and a city for work, not play, as the locals say. Lacking the touristy charm, it still offers great bars and restaurants, but it is a city that resembles Switzerland and its work ethic more than your typical Italian town. Head to Navigli for some canal-side drinks and don't leave Milan without getting Aperitivo.
A short train ride away, meet the spectacular Lake Maggiore with its beautiful palaces and extravagant gardens, or visit the glamorous Lake Como with its sumptuous villas amid the snowy-mountains-meets-azure-water scenery.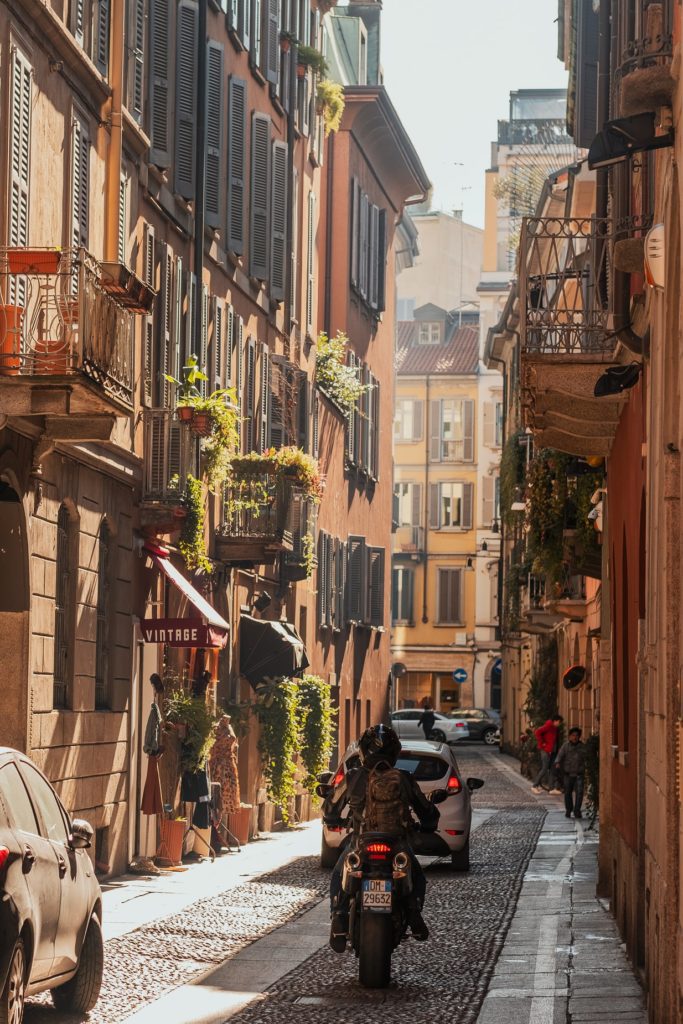 People who visit Italy also visit...
Switzerland 🇨🇭
Right on Italy's northern border, take the train through some stunning Alpine scenery. The journey between Milan and Switzerland's capital city Bern takes around 4 hours.
Germany 🇩🇪
Milan to Munich is a well trodden Interrail route and is a good option for a night train. Alternatively, Venice to Munich is also a good option.
France 🇫🇷
France's south coast is within easy reach of Italy with the journey between Milan and Nice taking around 5 hours. Connect through Switzerland to get north faster.
Croatia 🇭🇷
Head to Ancona and get an overnight ferry across the Adriatic to Split, or head down to Bari and get a ferry to Dubrovnik.
Which Interrail pass do I need to travel around Italy?
Interrail Global Pass
The only travel pass that lets you ride on trains in 33 different countries and discover over 40,000 destinations. Available in 1st or 2nd class.
Interrail Italy Pass
Explore the whole of Italy with this country-wide Interrail pass, now available digitally. 3 day, 4 day, 5 day, 6 day, 8 day passes available.
Do I need to make train seat reservations in Italy?
For most high-speed trains in Italy you'll need a seat reservation. Reservations are not included in your Interrail pass.
It's also possible to travel without reservations by travelling with regional trains.
The Yellow - Rome
A true party hostel with so much going on. It's not just a hostel, but a place where you can watch live music from local bands, take part in cooking classes, start your day with rooftop yoga, and even get your hair done in the in-house salon! You're sure to meet loads of great people in their social spaces. Get a discount on your stay with Interrail Planner Premium.
Plus Florence
In a great location, just a walk from the station, Plus Florence offers more than a standard hostel. Its rooftop bar offers views across Florence and the Duomo, and its swimming pool in the courtyard offers a welcome break from intense summer heat. Party vibes in this big hostel.
Generator Venice
With Venice's main island being so busy, good hostels are few and far between. We recommend staying at Generator Venice on Guidecca, as it is far more peaceful and just a 5 minute water taxi from St. Mark's Square. Plus, you get amazing views of the sun setting over Venice!
Hostel Mancini - Naples
The first independent hostel in Naples! It is located in the heart of Naples' historic central district, only 5 minutes away from Naples Central Railway Station and only 3 minutes from the famous Antica Pizzeria da Michele. Free breakfast is included, as well as high speed wifi, a guest kitchen, laundry, lockers and an area to chill and play Xbox!
Madama Hostel and Bistrot - Milan
This is not just a hostel for being travelling in Milan, it's a cool hangout very popular amongst the locals. Locals meet at its bistrot for Aperitivo (which is an absolute bargain for guests), live music, DJ sets and karaoke!
Carnevale
Venice has one of the top carnival festivals in the world, but Carnevale is celebrated in many Italian towns. Viareggio, on the coast of Tuscany, is known for its elaborate floats, and parades are held on several weekends. Carnevale events often occur prior to the actual Carnival date, too. Carnevale usually falls in February across Italy.
Umbria Jazz
Ever since making its debut in 1973, Perugia's swinging 10-day July festival, Umbria Jazz, has put the city firmly on the world jazz map, with such headline acts as BB King, Van Morrison, James Brown, Sting, Chet Baker, Diana Krall and, more recently, Thom Yorke, Nick Mason and Paolo Conte. Events are held at venues across town.
The Palio di Siena
The Palio di Siena, one of the most famous horse races in the world, takes place twice a year, on July 2nd and August 16th, in Siena's central square. It's a sight to behold, with around 28,000 spectators watching each day.
Read more about Italy on our blog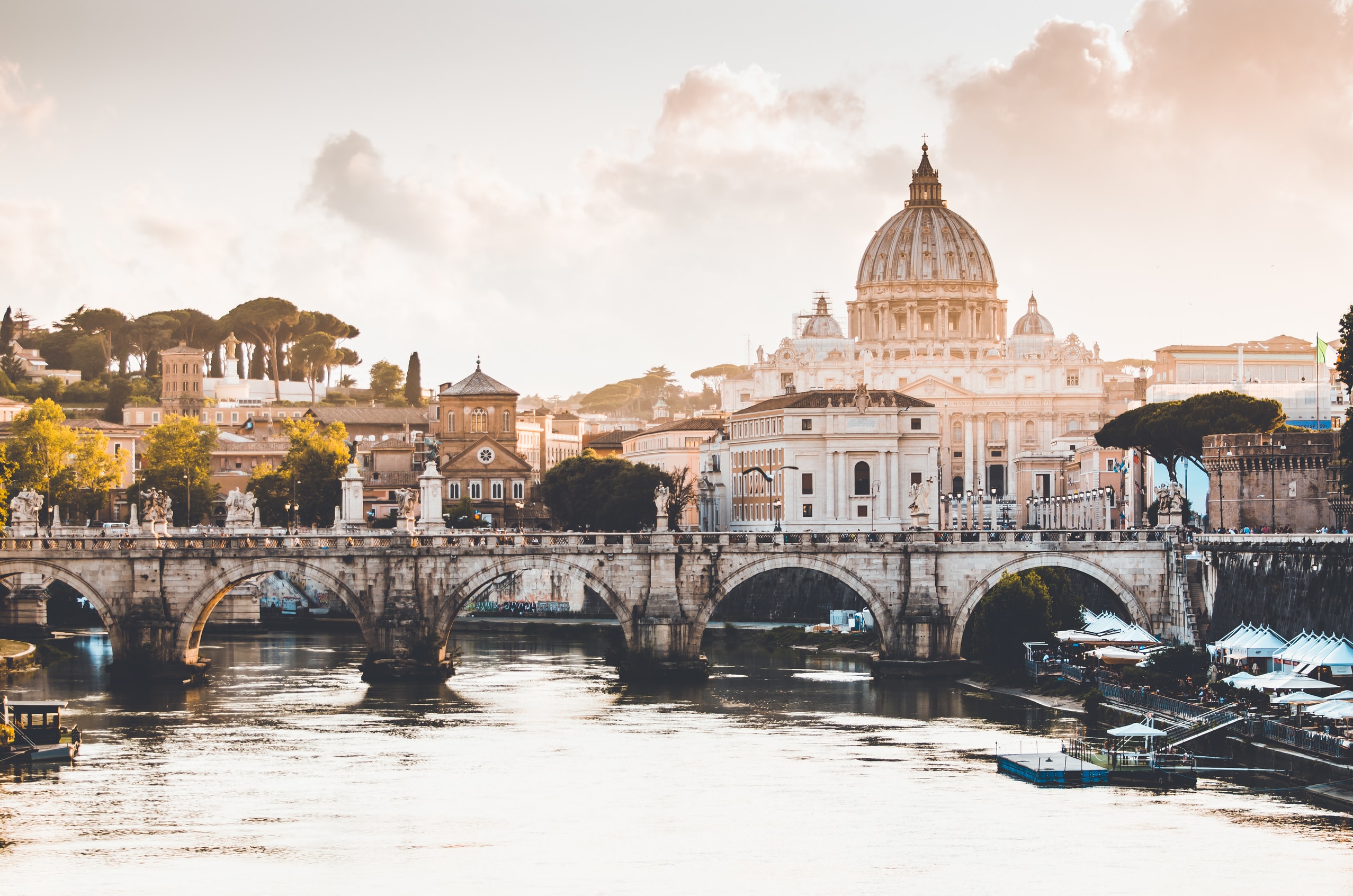 City Guides
Rome is an absolutely fantastic city filled with an abundance of history, architecture, and fun. Some travellers on a budget may have the idea that