Rome is an absolutely fantastic city filled with an abundance of history, architecture, and fun. Some travellers on a budget may have the idea that Rome is expensive. There is some truth in that. I came here in 2015 as a tourist and I am now a resident with a business that offers tours of the Colosseum, Vatican, and much more…. I've been to the tourist traps, know the scams, on the other hand, I have also experienced the real Dolce Vita and truly fallen in love with the Eternal City. Armed with a few of my insider tips, you'll be able to navigate Rome with savvy and without denting your balance.
Areas to visit in Rome
Trastevere
My favourite area in Rome is Trastevere and you can't miss it. Trastevere literally translates to across the river and therefore is located just across the river Tiber from the centre of Rome. This is a beautiful area with dwindling little backs streets renowned for being popular with Italians and for having cheaper nightlife. The best part of Trastevre is the medieval old town. It's perfect for a stroll, having a nose around the shops, trying the fantastic food and people-watching. One of my favourite things to do is sit in Piazza Trilussa by the fountain where you can always find talented buskers amazing a crowd on the steps. You can count on catching a vibe here on weekends till as late at midnight before people start hitting the bars.
Monti
You could say I am biased because I do live here but Monti is an extremely trendy area and walking distance from all the major places of interest in Rome. It is Located just a ten-minute walk from the Colosseum. I suggest visiting Monti after the Colosseum, Palatine Hill and Roman Forum for a well-deserved feed. The area is famous for its edgy artistic vibe, great street food, restaurants and thrift shops. One thing you certainly have to try is the Pizza al Taglio or Pizza by the Slice at Pizzeria Boccaccia. Don't be tempted by the kebab shops serving pizza that you will find on the corner of every street. This pizzeria is great value for money so you'll be surprised with what you get for 5 euros. Make sure to combine it with one of the best gelatos in Rome, just around the corner at Fatamorgana… 3 euros is 3 flavours in a cone or cup! Expect to see a line of people because it's normal for a gelateria of this calibre, and the best flavors run out every day. My top tip is to arrive after just after 6, that's when the truck comes every day to drop off more fresh gelato. Oh, the Vegan Pistachio is incredible and the blueberry cheesecake is out of this world.
Where to stay in Rome
When looking for places to stay you want to look for somewhere fairly central because Rome is relatively small and easily walkable. The public transport is notoriously bad and there are frequent strikes that can catch you out… Having said that, the underground trains are pretty good. My favorite hostel to stay in is the Yellow Hostel. It's clean and popular with backpackers and has a friendly atmosphere. They run regular free tours of the city and run a buzzing bar with great deals for its guests. You are bound to have a great time and meet some cool people on crazy adventures when you stay there. I certainly did when I first traveled to Rome in 2015 on my Interrail trip. Having said that, around the area of the main train station called Termini you can find many budget hostels offering stays for as little as 10 euros a night. Lastly, always check recent reviews and have flick through Airbnb because you never know what you might find.
Things to do in Rome
Colosseum
It's one of the 7 wonders of the modern world and cannot be missed when you visit Rome. I will never forget the first time I experienced the wonder of Colosseum and heard of the incredible things that took place inside. There are some things along the way on your Interrail trip that you can budget on and other things that are worth spending a little on to enrich your experience. I would always recommend picking a good deal online on a tour with a well-reviewed company when visiting places of historical significance that attract thousands of daily visitors. If you are on a very tight budget you can always buy a ticket online but it really isn't the same. To help you out I've created a special code just for you guys, which you can get your hands on by going Premium on Interrail Planner.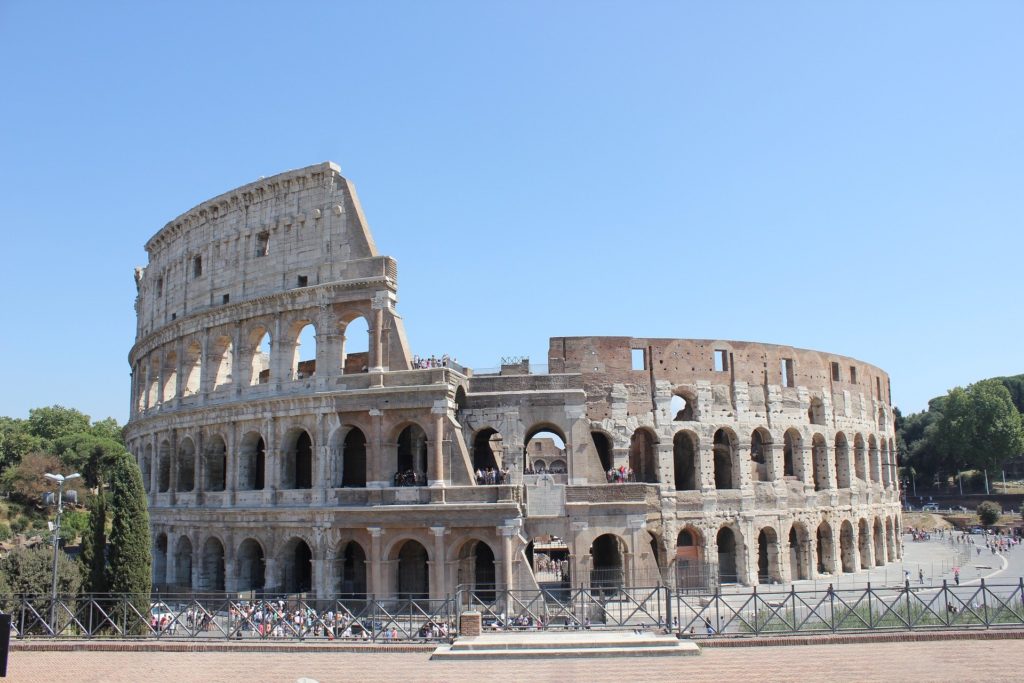 The perfect walk
I mentioned earlier that Rome is best travelled on foot and that is for a variety of reasons. A good one is that every corner you turn has something to marvel at and a story to tell. Also, the centre is relatively small and you'll be needing to walk off the carbs of course. Here's a great route that won't cost you a penny unless you throw one in the Trevi Fountain.
Starting at the Vittorio Emanuele II Monument you should take a walk to the Pantheon by passing Largo di Argentina – where Julius Caesar was killed. The Pantheon is an incredible temple famous for its Oculus in the ceiling… it's free and rarely has a queue unless it's a special occasion.
The next stop is the Trevi Fountain, where you can stop to get a selfie and throw your coin in the fountain.
A short walk around the corner you will find the Spanish Steps. Unfortunately, you can't sit on them anymore! I recommend you walk up the steps and take a left to follow the road for a couple of minutes to the park of Villa Borghese.
Villa Borghese is a well-kept park and the perfect setting for an afternoon relaxing under a tree on the lush grass. Hit the supermarket before and bring a bottle of Vino and a snack. The park is also connected to the best viewpoint of Rome Terrazza Pincio… you can watch the sunset behind the Vatican here. Bellisima!
This city walk is completely free and a must-do when visiting Rome. You can complete it all in under couple of hours at a leisurely pace.
Put your hand in the mouth of truth
The Bocca Della Verita or 'mouth of truth' is a large marble drain cover from the ancient Roman times that is believed to have a curse. Legend states that if you place your hand inside the mouth and lie your hand will be removed. Test it!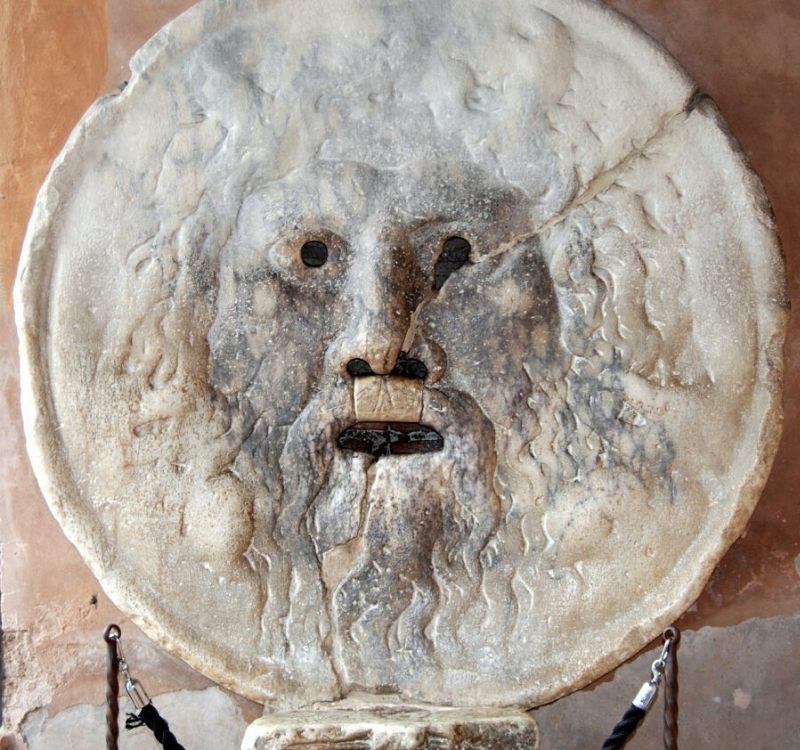 Go to church
Rome has a zillion churches… ok… the official count is 986. Even if you are not Catholic you should check out a few because you never know what stunning artwork you may find by history's most famous names.
Here is a list of churches you should spend time in:
Basilica San Pietro
San Luigi dei Francesi
Santa Maria del Popolo
A few recommendations for you
Bar San Calisto in Trastevere – A blend of locals and students mostly in search of cheap drinks. Doesn't get more authentic than this and you can get a large Peroni for €1.50.
Ristorante Carlo Menta in Trastevere – The lunch and dinner menu ranges 8-12 euros depending on your choice of courses. For that price you will get a 3-course authentic Italian meal with water. It's a steal!
Pastificio Guerra – Located next to the Spanish steps this place has been going for years and serves a huge plate of pasta with free water or wine for 4 euros! Yes, you read that right!
Enjoy Rome!
Written by Harry White Co-founder and Tour Guide of Carpe Diem Rome