Interrail in Croatia: the ultimate country guide
In a sentence, you could say that Croatia is a country of great variety, from the scenic azure seaside, to the mountains, hilly landscapes and then to the golden valleys – in only a few hours. Not many countries can offer such diversity and the experience of seeing different landscapes and even climate in such a short period of time.

Take your pick and enjoy the crystal clear Adriatic Sea with its 1246 islands, or breathtaking mountains with many national parks – among them Plitvice Lakes National Park, which is on the UNESCO World Heritage list, or relax in the continental part of Croatia with amazing wines and local homemade delicacies. Croatia is generally a foodie's paradise because it has a unique blend of traditional food and modern restaurants, with autochthonous local wine varieties due to the excellent climate, homemade olive oil and coffee shops everywhere you go.

Croatia's historic and cultural heritage is also one of a kind as the country has had a turbulent history and used to be a part of the Roman Empire and Habsburg Monarchy but there are also many sites that witnessed the Medieval and even prehistoric times. Such as the Roman Colosseum in Pula; the Baroque old town of the city of Osijek, Tvrđa; Krapina Neanderthal Museum – telling us the 125,000 year old history of the evolution of humans found at the location; and the beautiful medieval Trakošćan Castle in northern Croatia.
The top 5 cities to visit in Croatia
The country's capital is Zagreb and it's located at the heart of the country. The historic nucleus of the city of Zagreb was recommended by The New York Times, which is no wonder as its Upper town is a picturesque and enjoyable place with its romantic, cobbled streets surrounding the city's bustling main square. Zagreb is recognisable by its 18th and 19th century Austro-Hungarian architecture. 
The art lovers will enjoy the Museum of Broken Relationships as well as the Museum of Contemporary Art. In the winter, the magic of Zagreb's Christmas fair will warm you up as Advent offers a variety of events, excellent food and a magical Christmas atmosphere. Zagreb's Christmas fair has been voted the best Christmas market in Europe and is number 3 on the list of the Top 50 Best Christmas Markets in the World 2019. 
If you are interested in recent Croatian history, you can visit the Croatian Homeland War. From Zagreb, you can easily make a trip to Rastoke and the breath-taking Plitvice Lakes National Park. In the east, just a couple of hours away, are Slavonia and Baranja where you can take in peaceful scenery, delicious wine, and unique local food.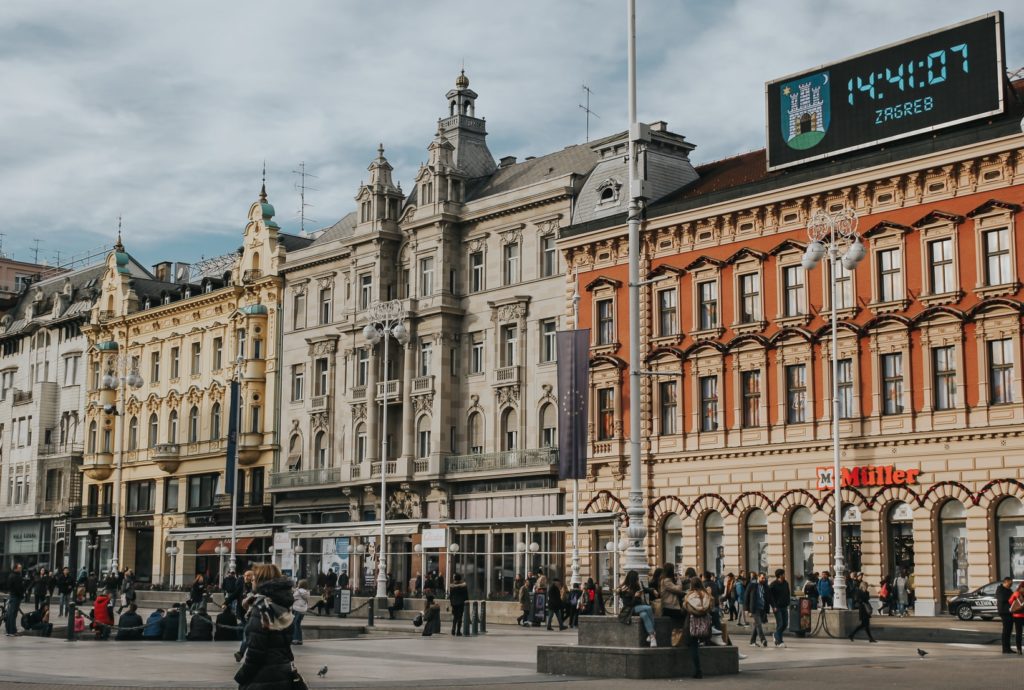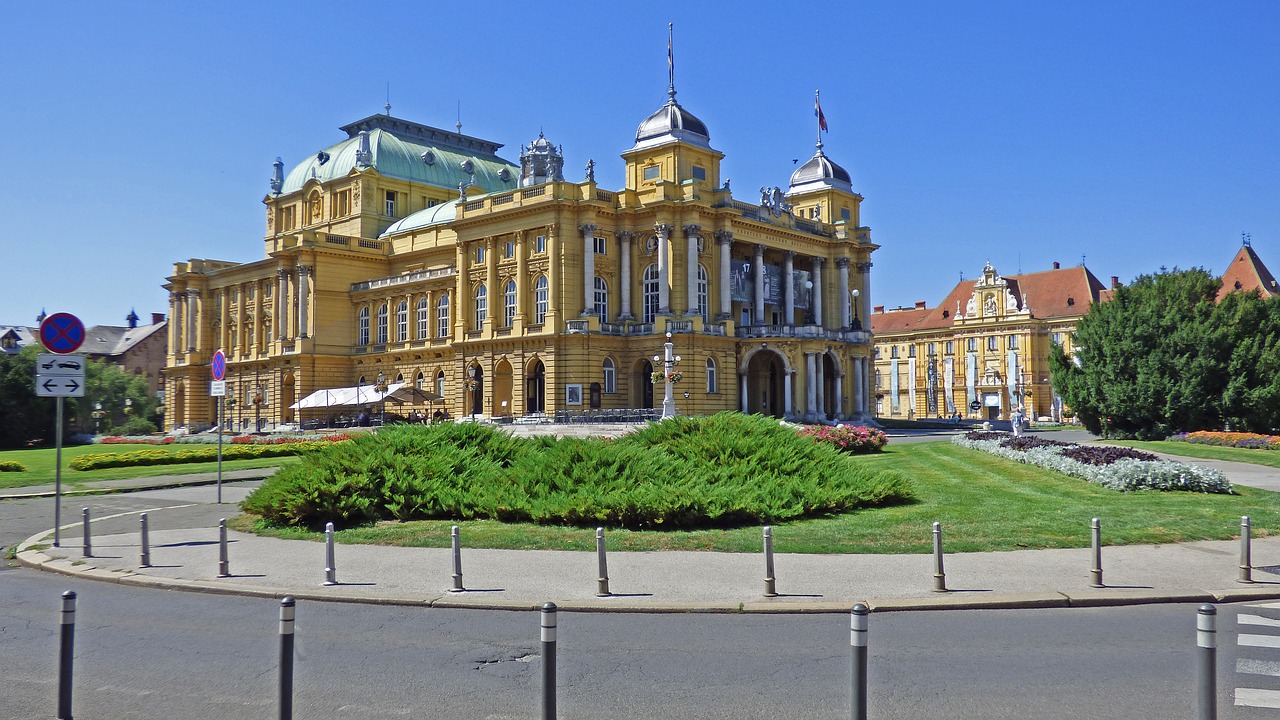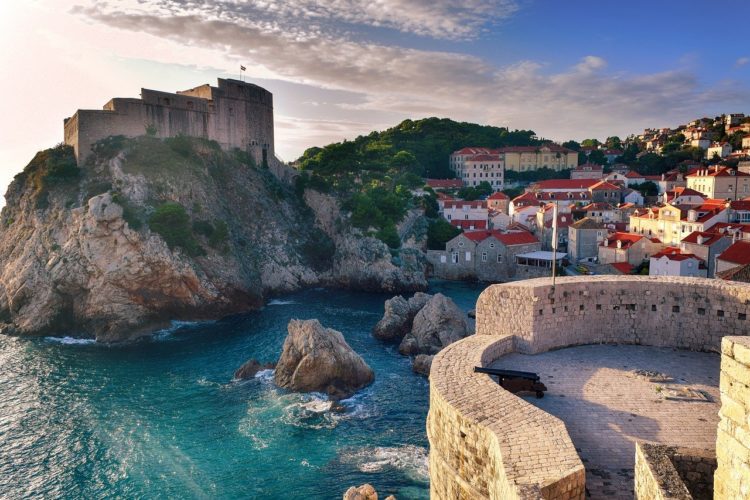 Dubrovnik is known for its distinctive Old Town, encircled with massive stone walls, constructed in the 16th century. There, you can take the epic "Game of Thrones" walking tour. Places like Ancient City Walls and Old Town will take you back to the medieval history of Dubrovnik.
Take a stroll down Stradun, Dubrovnik's main street and soak up the atmosphere and beauty of the city, full of bustling restaurants and cafes.
One of Dubrovnik's beloved islands is Lokrum Island. Take a boat here and discover this unique place, which has a monastery and a botanic garden to complement its natural beauty.
The city's historic core is the Roman emperor Diocletian's Palace, a wonderfully-preserved 4th-century complex from the Roman times. Some scenes from Game of Thrones were filmed at this stunning location. Peristil Square is the original Roman court and it was embellished by two 3,500-year-old Egyptian sphinxes brought to the city by the Diocletian. 
If you want to get a taste of the old city, head for Pjaca square – Split's old town hall overlooks a sophisticated plaza of shiny marble tiles and cafes with outdoor seating. Feel the beautiful renaissance architecture from Split's Venetian era and continue to Marmont Street for shops, cafes and restaurants. 
Another fascinating spot is St Duje's cathedral – the oldest cathedral building in the world. It is a blend of ancient Roman and Catholic elements. The cathedral's Romanesque wooden doors have survived unaltered since 1200. If you want to exercise or simply catch some fresh air, head for Marjan, the 170-metre-high hill forested with cypress and Mediterranean pine trees. 
An hour up from Split, you can enjoy the sublime Krka national park on the Krka River. Split is also a gateway to the islands of Hvar, Brač, Šolta, Korčula, and many more!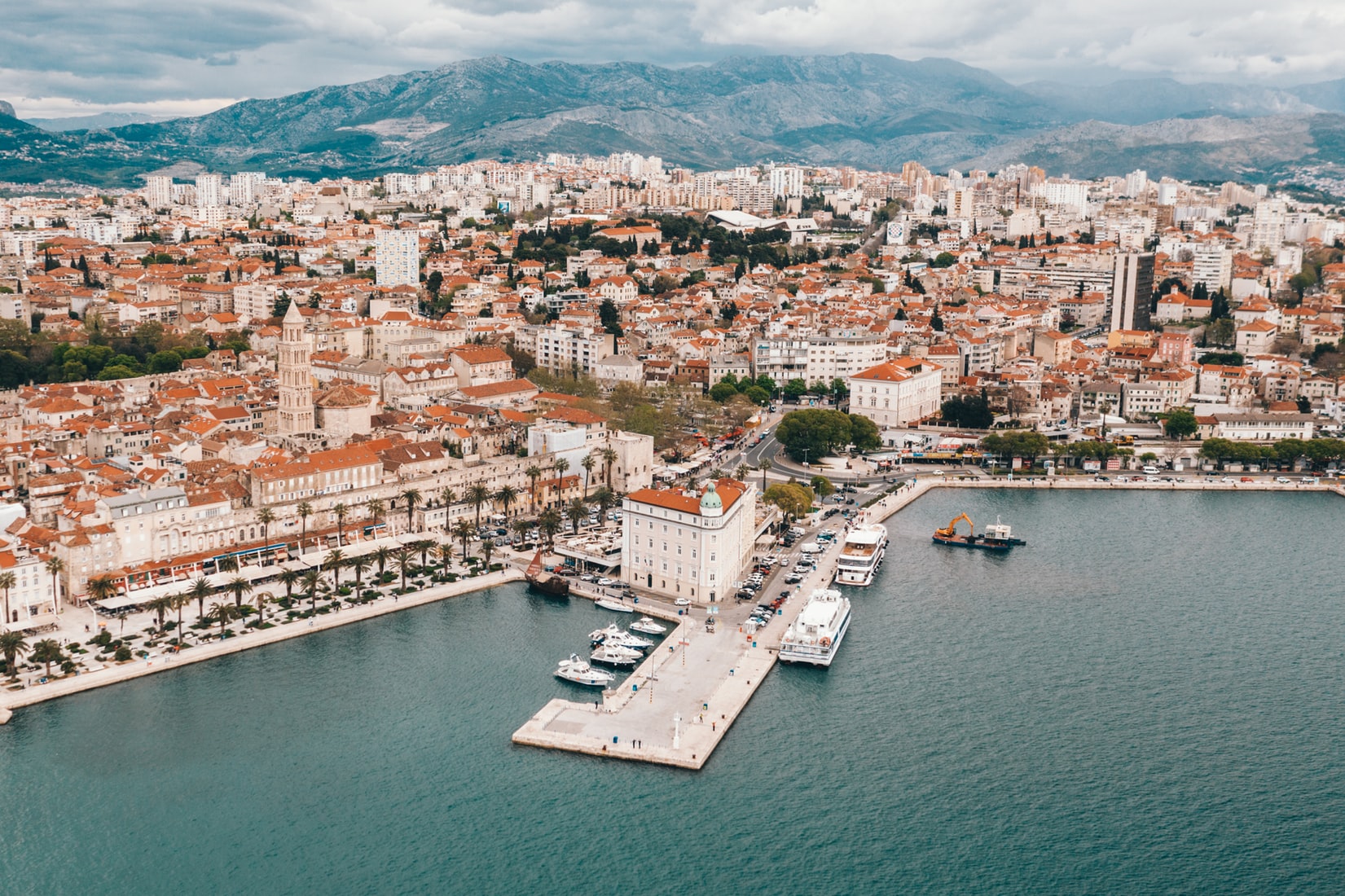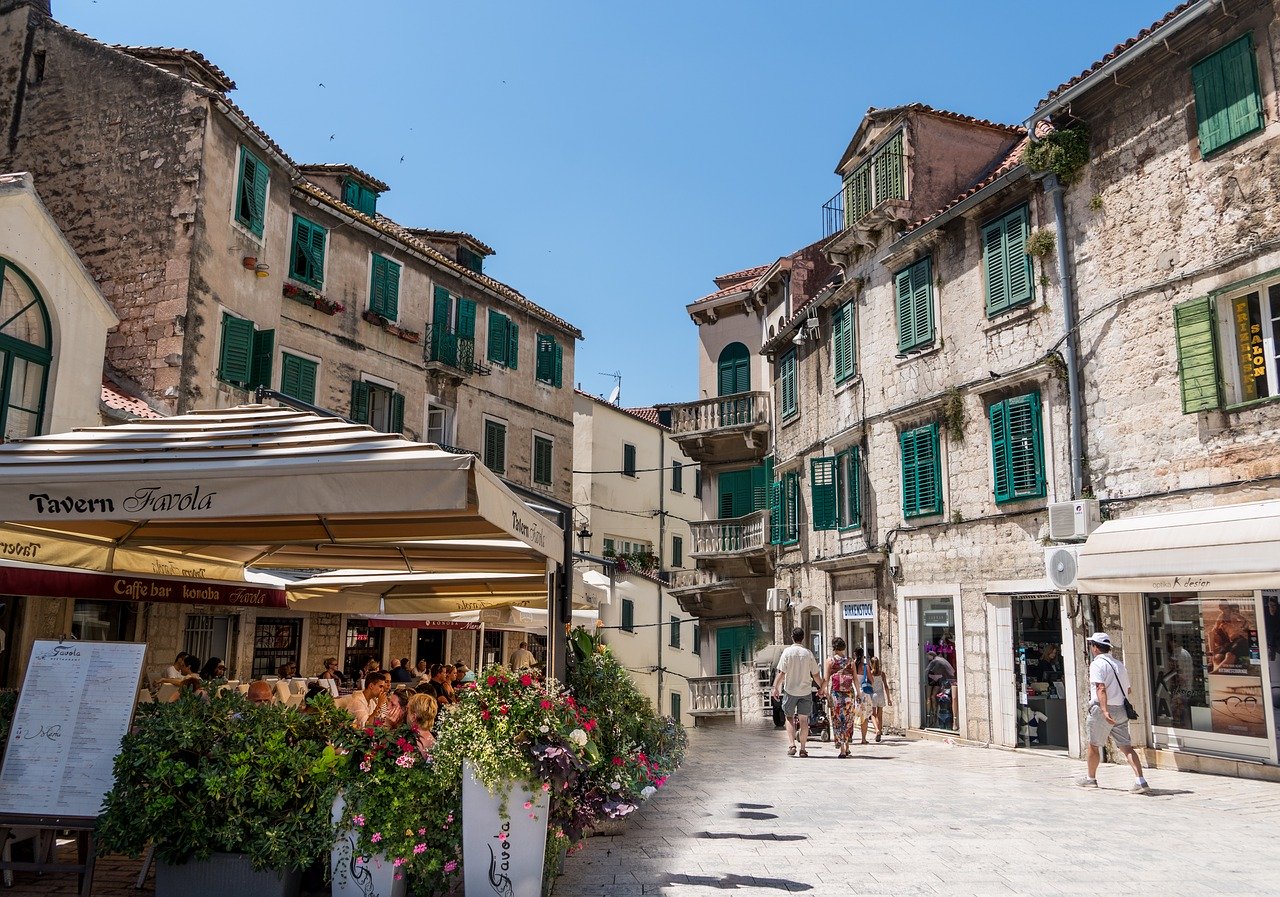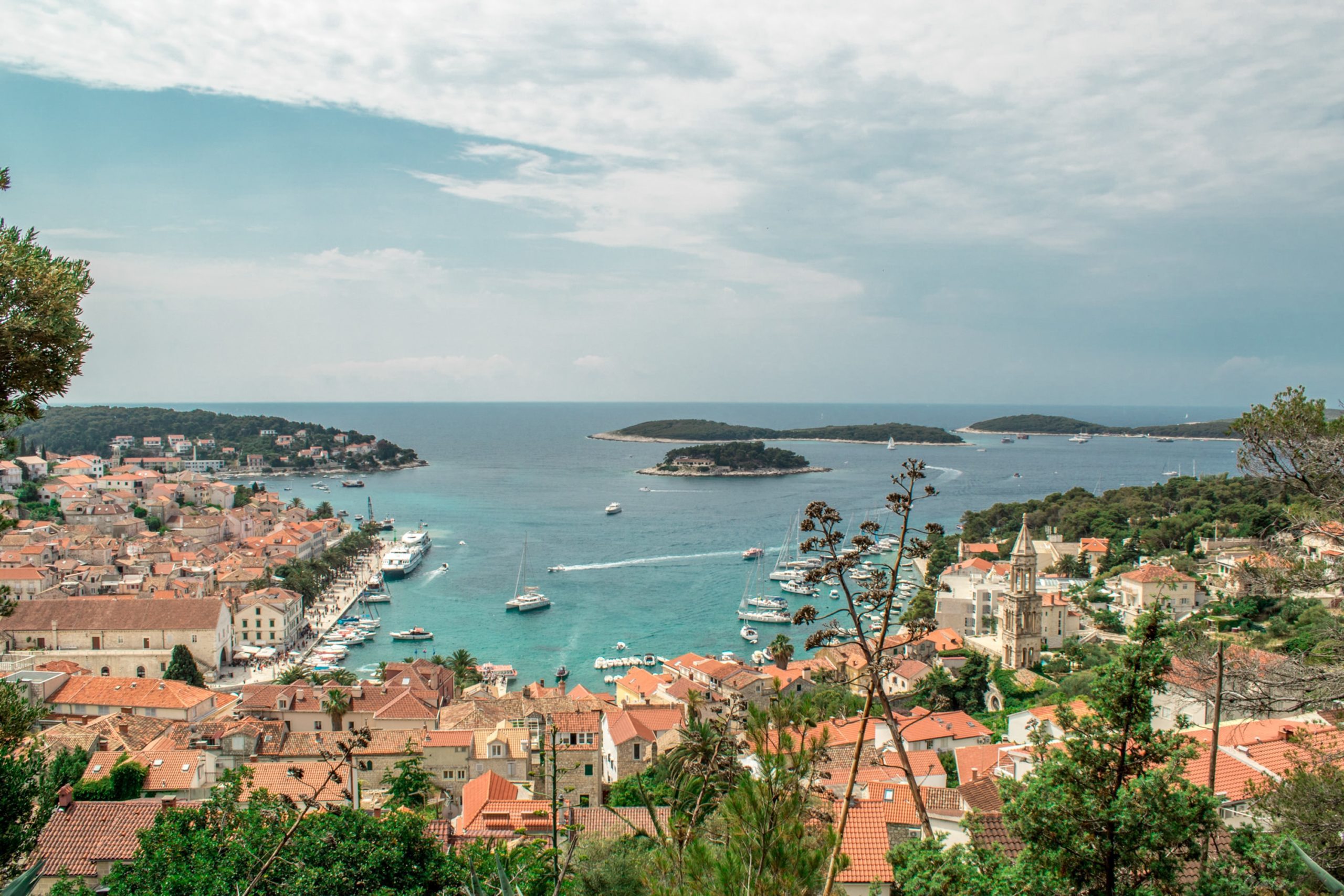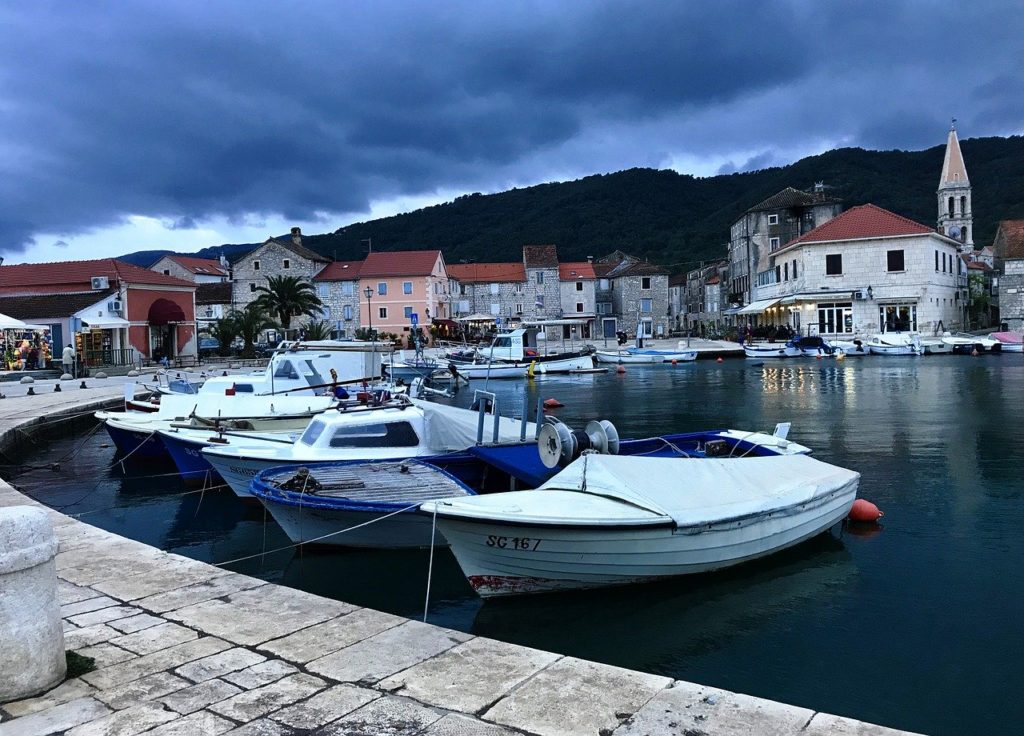 Hvar is an absolute dream, with cobblestoned streets and rustic Mediterranean vibes. The island is teeming ancient history and is home to stunning secluded beaches with mesmerising turquoise water – head to Pokonji Dol, just a 25 minute walk from Hvar Town; head further through the pine forests to Mekićevica beach to discover a secluded pebble cove with not a tourist in sight! It's also worth hiking up to Tvrdava Fortica to get an amazing view of Hvar and the Pakleni islands, as pictured.
For nightlife and chilling out, stay in Hvar Town and head to Hula Hula Beach in Hvar and Stipanska Beach on Marinkovac Island. Head to Stari Grad, one of Europe's oldest towns and a UNESCO World Heritage Site, if you'd prefer much more tranquil surroundings away from Hvar town's party scene.
The best beaches on Hvar are on the south of the island and only accessible by boat. Experience the beautiful Lucisca beach, go snorkelling in a hidden cave in Dubovica, and for the brave ones, you can go cliff jumping on The Red Cliffs. 
The beautiful Pakleni islands are only a short trip away, so cruise round there to visit beautiful beaches around Ždrilca Bay or take a day trip to the nearby island of Vis and get an opportunity to see the breathtaking Blue and Green cave.
Pula is a seafront city on the tip of Croatia's Istrian Peninsula, known for its harbour, beach-lined coast and Roman Colosseum, where concerts, film and music festivals take place. 
Pula is also home to excellent Mediterranean restaurants and local food and wines. Due to its location on the Istrian Peninsula, Pula is a great place for wine tasting where you can enjoy autochthonous Istrian wine varieties. Enoteca Istriana on the Forum is Pula's go-to venue for regional wines. 
Want to relax by the incredible Roman Colosseum and soak in its surrounding Roman architecture? Head to Cvajner, formerly a bank, which has the best coffee and best selection of beers in town.

South-west of Pula, in Medulin, you can enjoy water sports – charter a boat or learn how to sail, dive, windsurf, surf, waterski, jet ski or just jump on an inflatable banana boat! 
History lovers will enjoy the Archaeological Museum of Istria – home of fascinating Illyrian, Roman and medieval discoveries, while art lovers can unwind at the Museum of Contemporary Art of Istria. And nature lovers can visit Pula Aquarium, which has made it its mission to save the endangered sea turtle. 
Just north of Pula, on a 15-minute boat journey from Fažana, you can reach the Brijuni archipelago, a mesmerising natural beauty.  
For party lovers, head to Club Uljanik – Pula's party venue of choice since 1965 with DJs pretty much every weekend. 
People who visit Croatia also visit...
Slovenia 🇸🇮
You can get to Slovenia very easily from Zagreb, with direct rail connections to Ljubljana - the capital city.
Bosnia and Herzegovina 🇧🇦
Explore the likes of Sarajevo and Mostar. Trains don't run across the border, so your best bet is a bus.
Hungary 🇭🇺
There's a daily service between Zagreb and Budapest, one of the most popular interrailing cities famed for its nightlife.
Italy 🇮🇹
You can get to Italy by ferry, from Split to either Ancona or Bari. Or you can take a train in the north through Slovenia to Trieste, then onto Venice.
Which Interrail pass do I need to travel around Croatia?
Interrail Global Pass
The only travel pass that lets you ride on trains in 33 different countries and discover over 40,000 destinations. Available in 1st or 2nd class.
Interrail Croatia Pass
The easiest way to travel by train to Croatia's top destinations like Zagreb, Split and Pula. Get a pass with 3, 4, 5, 6 or 8 travel days in 1 month.
Do I need to make train seat reservations in Croatia?
Reservations are required for the following Intercity train routes:
InterCity Nagibni (ICN) Zagreb – Split
InterCity (IC) Zagreb – Rijeka/Osijek/Čakovec
A seat reservation costs about €3.60
Whole Wide World Hostel - Zagreb
The best party hostel in town! Owned and operated by backpackers. Every room is air conditioned, with activities running every night, including pub crawls, beer pong and more. There are 7 ways to get a discount here, be sure to look them up!
Villa Divine - Dubrovnik
Modern and stylish, in 2018 it was the best rated seasonal property in Croatia. Villa Divine is located in Lapad – the most popular beach area in Dubrovnik and close to the city's main promenade, bars and restaurants. Frequent direct connections to the historical Old town.
Old Town Hostel - Split
A magnificent location - the only hostel within the walls of Diocletian's Palace, a Roman imperial structure from the 4th century, protected by UNESCO as a World Heritage Site.
Dink's Place Hostel - Hvar
Only a short 7 minute walk to the town centre, this friendly hostel is located in a tranquil neighbourhood overlooking the sea where you can even pick your own mandarins from the mandarin orange tree in the hostel's garden.
Pula City Center Accommodation - Pula
Located in the vicinity of the famous Pula Arena and Archaeological Museum, this hostel offers modern rooms with standard, superior and premium category.
Ultra Festival - Split
One of the world's largest electronic-music festivals takes over the city's Poljud stadium for three days in July.
Spectacvla Antiqva - Pula
Running weekly over the whole summer except during the Pula Film Festival, Spectacvla Antiqva at the amphitheatre brings Roman history and civilisation to life by showing gladiator fights with real weapons, and so much more.
Dubrovnik Summer Festival
The most prestigious summer festival in Croatia presents theatre, opera, concerts and dance on open-air stages throughout the city from 10th July to 25th August.
Outlook Festival
Europe's largest bass and sound-system culture festival has moved from Pula to The Garden Tisno, just down the coast. Now with a private bay and beachfront. It usually takes place at the end of July - beginning of August
Read more about Croatia on our blog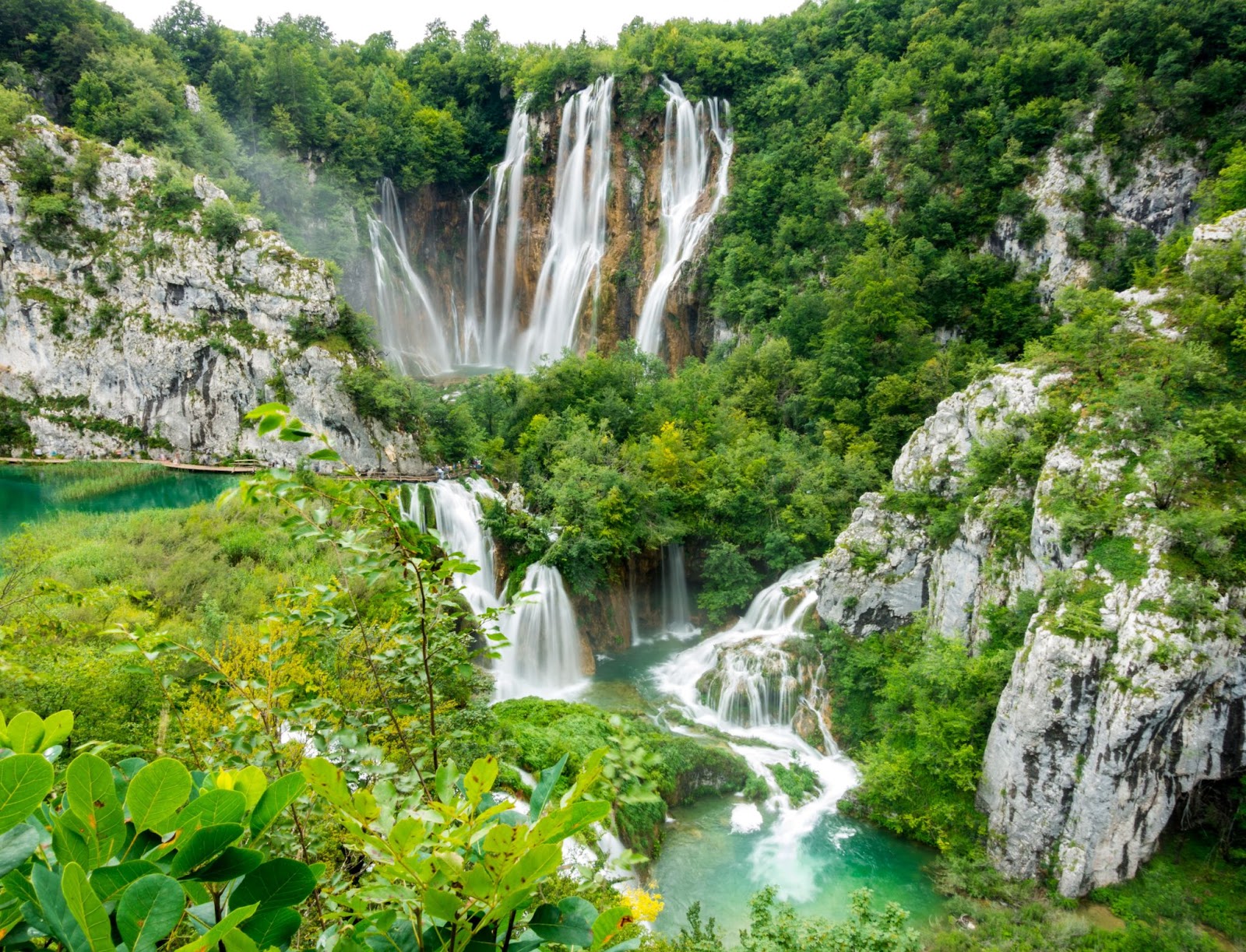 Country/Region Guides
Croatia is an undeniably beautiful country. With mystical waterfalls, fairytale-like towns and delicious food to boot, there's so much to see and do when in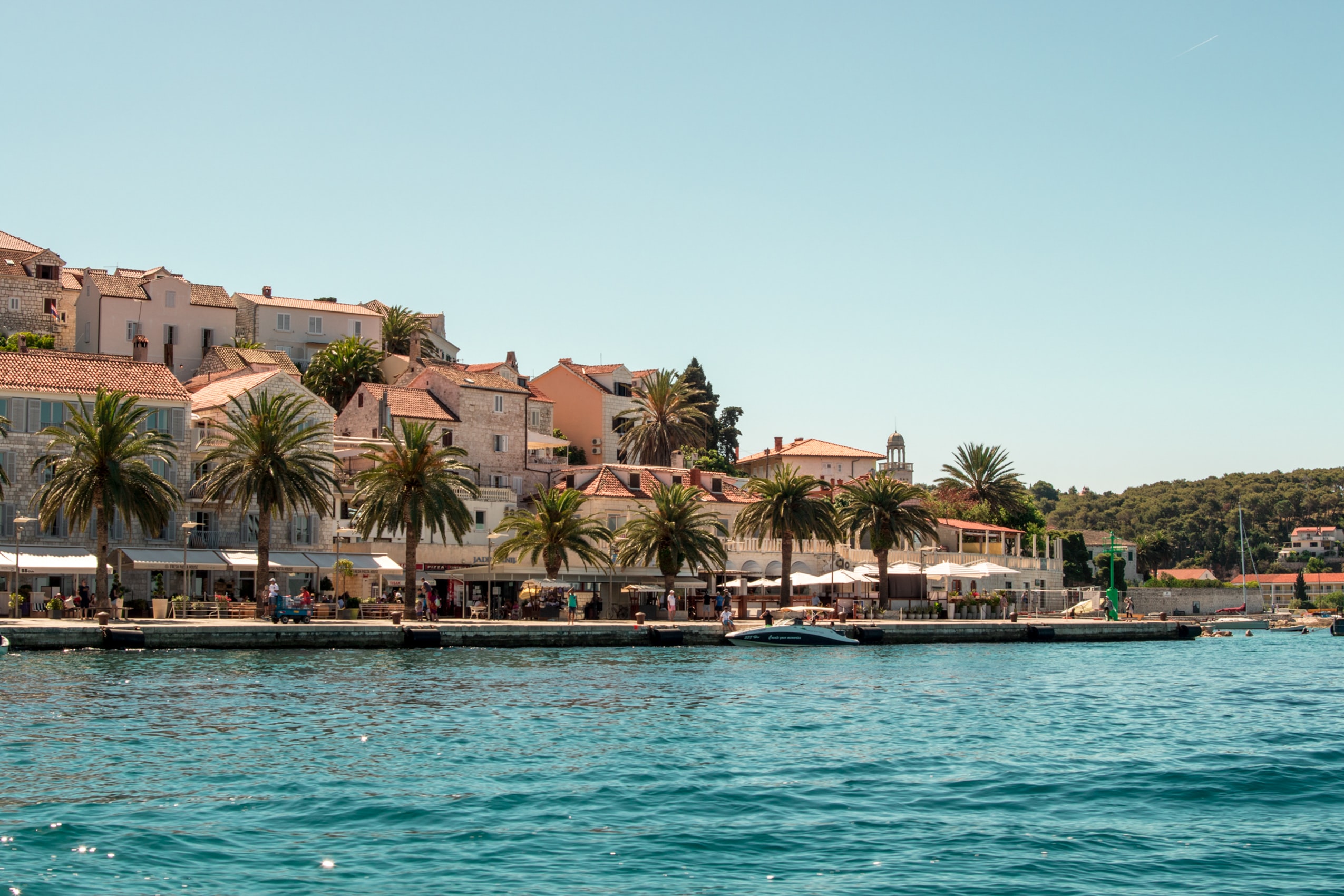 Country/Region Guides
So you're thinking about interrailing in Croatia? Great choice, Croatia is a stunning country. Its Adriatic coastline is mesmerising and with over 1,000 islands it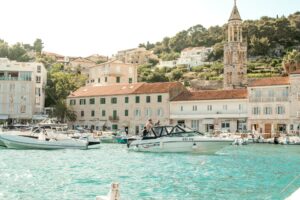 Country/Region Guides
With Croatia already a popular destination for interrailers, it would be a shame to miss out on the opportunity to visit some of the country's