Interrail in Slovenia: the ultimate country guide 🇸🇮
Slovenia is a country that is small in size but one that more than makes up for it in charm and beauty. Often underrated, Slovenia has it all – beautiful and peaceful cities, luxurious resorts, great restaurants, and endless activities – skiing, whitewater rafting, hiking, kayaking, you name it! 
The capital city Ljubljana, with its castle, is the political and cultural heart of Slovenia. Slovenia's nature is stunning as well – magnificent mountains, vast and colourful lakes, impressive caves and rivers. Lake Bled is the most photographed location in the country, and with good reason. Its turquoise water, an island in the middle, as well as the picturesque town built around it, make a fairytale scene. An ultra-scenic drive from Lake Bled takes you to Lake Bohinj, another stunning natural beauty with crystal clear water and so many activities in this area to enjoy. The Triglav National Park is the perfect place to go hiking and enjoy beautiful mountain scenery with some impressive waterfalls. The Postojna Cave is an amazing location where you can go on an underground guided adventure and discover a multitude of stalagmites, stalactites and peculiar pillars, and even encounter pink cave salamanders. The Škocjan Caves are a UNESCO World Heritage Site. 
Slovenia also has beautifully-preserved historic remnants – medieval and baroque cities, like Predjamski Grad. What is fantastic about Slovenia is the fact that it is so compact and easy to explore by train, bus or car. As the country is tiny and the roads are good, most of the must-see attractions are located within a 90-minute drive. In a nutshell, Slovenia is a country of beautiful, elegant cities as well as a land of a great opportunity to reconnect with nature.
The top 4 cities to visit in Slovenia
Ljubljana, the capital city, has a friendly, small-town atmosphere. Ljubljana is small and walkable, with a population of only 278,800 people. It is a lovely European town with a fascinating history, excellent restaurants, and plenty of green space. In that regard, Ljubljana was designated as the European Green Capital in 2016. Ljubljana Castle, a key medieval landmark, is at the heart of it all. Ljubljana's symbol is a dragon, which can be seen in stone on the famous Dragon Bridge. Because of its large student population, Ljubljana is a lively and happening place.
To discover the city's alternative culture, pay a visit to Metelkova – the former military barracks that have been turned into a free zone with street art, art galleries, bars and a wide variety of live music. Slovenia's capital is a mix of old and new. A modern city with theatres, museums, galleries – including the National Art Gallery, and one of the world's oldest philharmonic orchestras ,which hosts world-class cultural events and festivals.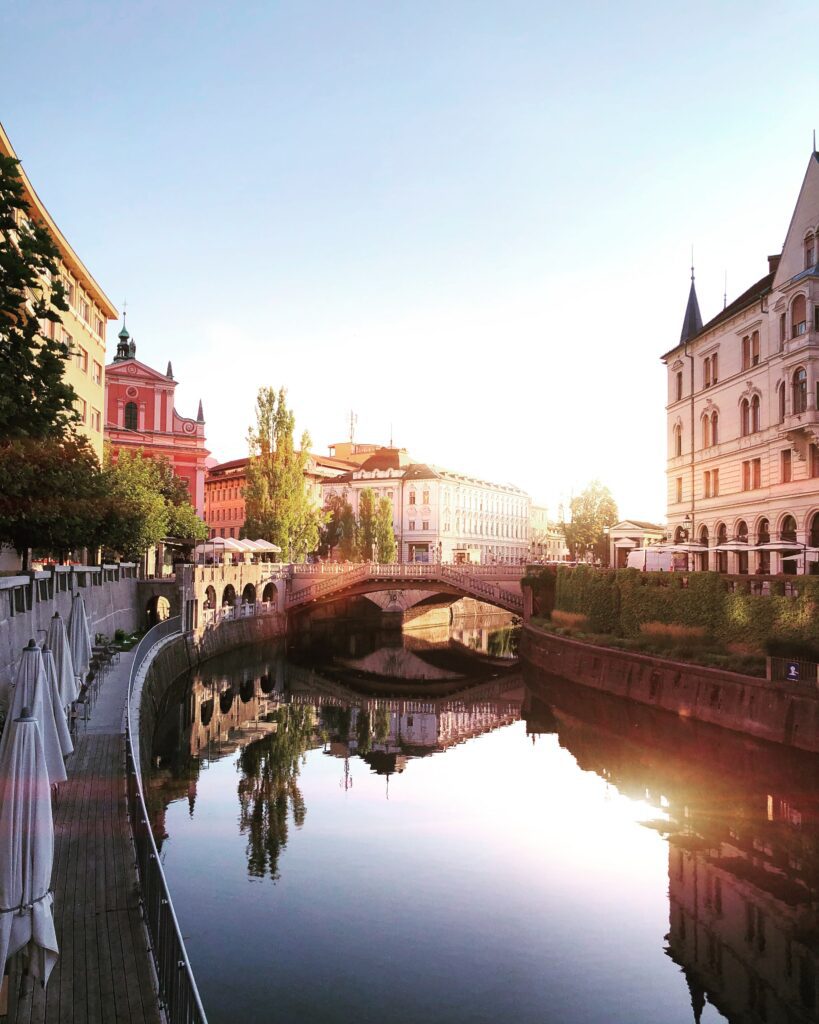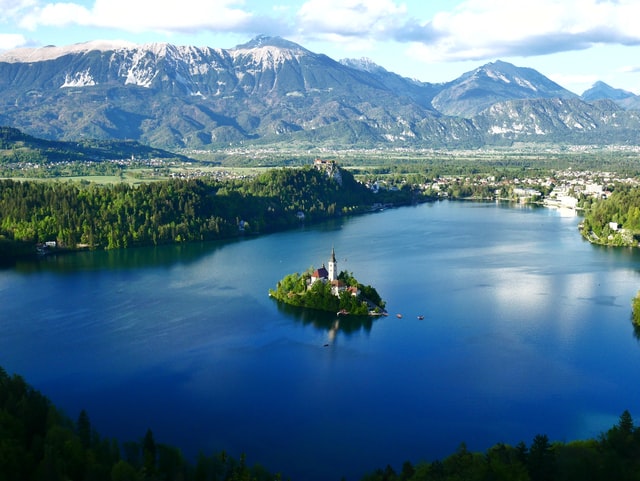 Lake Bled is a stunning area and one of Slovenia's most popular tourist destinations. This magnificent location, located in the Julian Alps, is absolutely remote and requires some planning to get to but is a perfectly reasonable day trip away from Ljubljana – reachable via train or bus. 
Once you arrive at the lake, there are numerous activities to choose from. The main draw is undoubtedly swimming in the lake itself. People come from all over the world to enjoy these waters. The only designated bathing area for Lake Bled is Grajsko kopalie, or the castle, but there are multiple other beach areas.
You could opt to swim out to Bled Island where you'll find the wishing bell of Bled Church. Will your wishes come true?
Make a stop in Piran during your interrailing trip around Slovenia. This historic city on the awe-inspiring Adriatic coast is mesmerising. When you're there, visit the pedestrian-only Old Town. It has traditional places to eat, wine bars, winding alleyways, and Gothic architecture, very much similar to Venice. 
If you enjoy history and want to learn more about this charming little town, be sure to visit the Venetian House – which is the city's oldest building – and the charming main square known as Tartinijev trg.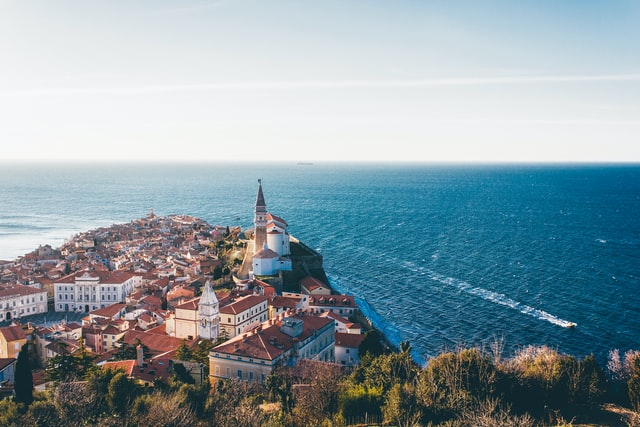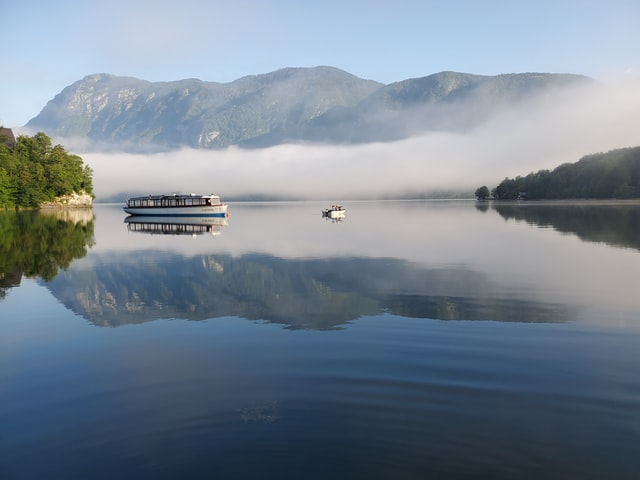 While Vogel is typically a ski resort, it's located right next to Lake Bohinj, which is more than worth a visit. Many visitors to Slovenia claim they've never seen a more gorgeous lake than Bled… until they see Lake Bohinj, 26 kilometres to the southwest. Bohinj isn't as glamorous as Bled, but it's quieter and more authentic in many respects. It's the ideal spot to relax during your Interrail trip, as you can lounge nearby or swim in the crystal-clear lake. Alternatively – if you don't feel like relaxing – you can get involved in more strenuous activities like hiking, kayaking, and horse riding.
People who visit Slovenia also visit...
Croatia 🇭🇷
Piran is right on the border with Croatia, where it's easy to hop on a bus to Pula. Or, take the train from Ljubljana to Zagreb.
Austria 🇦🇹
The train from Ljubljana to Graz takes around 4 hours. It takes around 6 hours to get from the two capital cities, Ljubljana and Vienna.
Hungary 🇭🇺
It takes around 8 hours to travel between Ljubljana and Budapest by train. The journey is also available as a night train.
Italy 🇮🇹
There is a regular bus between Ljubljana and Trieste. This bus route is included on the Interrail Global pass. It's then easy to travel on by train to Venice.
Which Interrail pass do I need to travel around Slovenia?
Interrail Global Pass
The only travel pass that lets you ride on trains in 33 different countries and discover over 40,000 destinations. Available in 1st or 2nd class.
Interrail Slovenia Pass
The easiest way to travel by train to Slovenia's top destinations like Ljubljana, Piran and Bled. Get a pass with 3, 4, 5, 6 or 8 travel days in 1 month.
Do I need to make train seat reservations in Slovenia?
Most trains in Slovenia don't require advance reservations, so you can just get on board and find a seat. The train types that you may need a reservation for are international trains to and from other countries and for certain, the InterCitySlovenija train
Where to stay in Slovenia
Hostel Celica - Ljubljana
A unique hostel that was artistically transformed from an old military prison into a funky hostel. Social hostel with lively atmosphere, great events, sustainability-oriented. In the heart of the Metelkova district and recently awarded the 'Hippest Hostel in the World' by Lonely Planet
!
Bled Hostel - Lake Bled
A great location to access the lake and surrounding areas of Triglav. A cheap, clean and welcoming place to stay where you can relax, party and meet new friends from all around the world
Hostel Pod Voglom - Bohinj
Hostel Pod Voglom with annex Rodica is situated at one of the most beautiful locations in Slovenia right next to Lake Bohinj in Triglav National park and is ideal for an active holiday.
Adriatic Piran Hostel - Piran
Situated in the centre of the historic old town of Piran, this is a new small hostel just a 3 minute walk away from the beach. It is a stone's throw away from local bars and restaurants and comes with free WiFi and locker use as standard.
Cherry Festival - Brda
The Cherry Festival is the largest and most popular cultural and tourist event in the area, attracting over 30,000 visitors from the surrounding Italian and Austrian countries. This event is jam-packed with ethnological, cultural, and sporting events, as well as entertainment for all ages. This typically takes place in June each year.
Ljubljana Festival - Ljubljana
The Ljubljana Festival is the main summer festival in Slovenia and is one of the oldest festivals in Ljubljana. From the beginning of July to the beginning of September, the Ljubljana Festival brings life to the capital city with concerts of star soloists, chamber and philharmonic orchestras and performances by the biggest stars in ballet and opera.
Festival of Beer and Flowers - Laško
The largest and, at the same time, the oldest tourist event with a continuous history in Slovenia. Every year they brew fresh beer, plant new flowers and come up with new ideas to present Laško in a new light.
Bled Days
The highlight of Bled Days, which usually attracts most visitors, is the traditional Bled night, when the lake glows. The organisers launch 15,000 lights in egg-shells in the water. Typically held in July each year.
Read more about Slovenia on our blog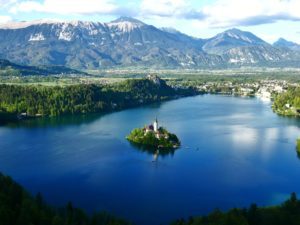 Country/Region Guides
Lake Bled is a beautiful destination and one of the most popular spots to explore in all of Slovenia. Situated in the Julian Alps, this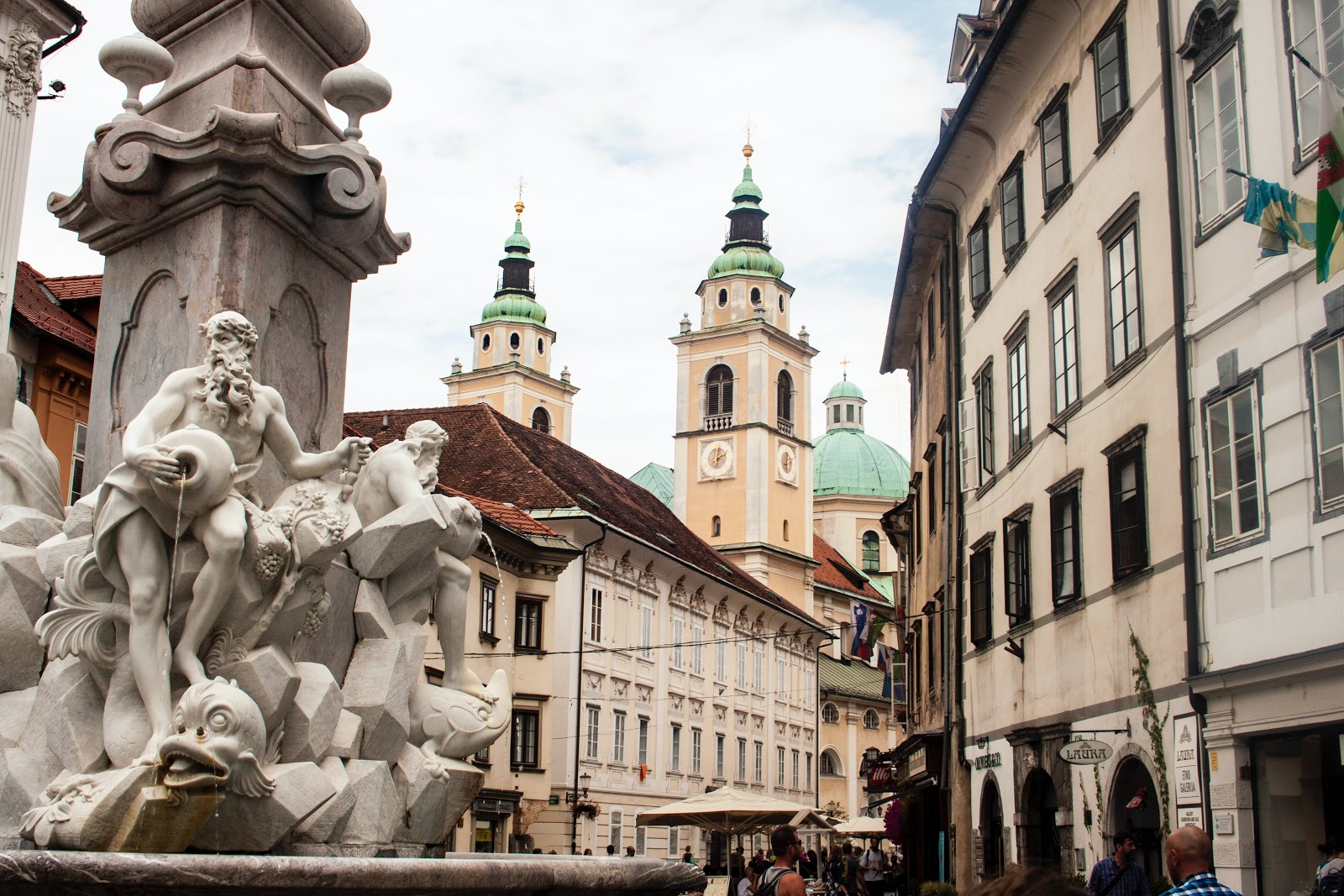 Country/Region Guides
Thinking of interrailing in Slovenia? Situated in Central Europe, Slovenia is an extraordinary country to travel through. A popular tourist destination, it's known for its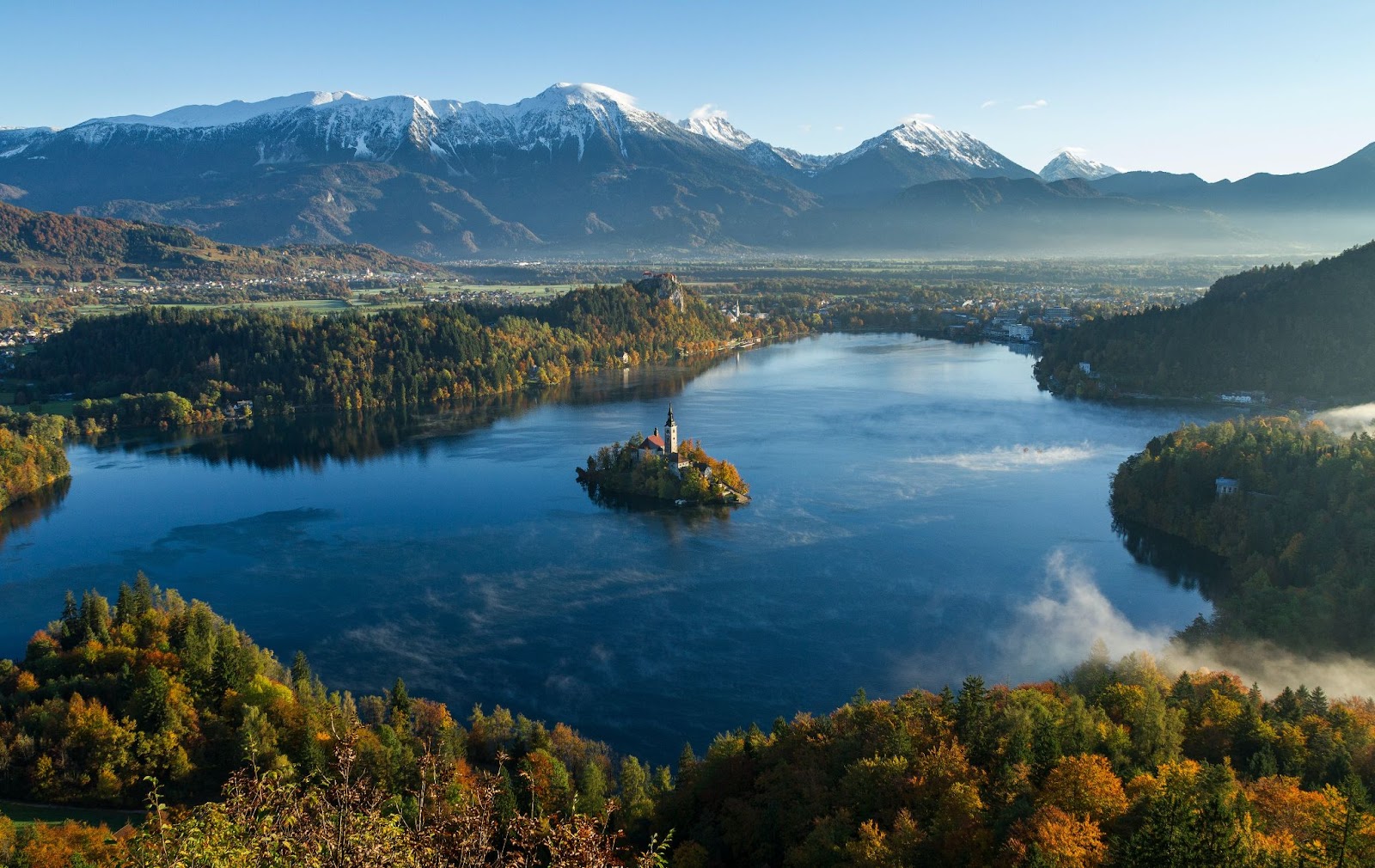 Country/Region Guides
Slovenia. One of the most underrated yet breathtakingly beautiful countries in Europe. Renowned for its fairytale towns, whimsical castles, and stunning natural landscapes, it's a