Interrail in Switzerland: the ultimate country guide 🇨🇭
Are you looking to Interrail around Switzerland?  Excellent decision – Switzerland is pretty unique compared to the rest of Europe. The Swiss should definitely count their blessings for being able to live in one of the most beautiful countries in the world, with its chocolate box cities, breathtaking mountain landscapes, and tranquil shimmering lakes.
The Swiss are also resourceful enough to have endured the hardship of constructing train tracks across some of the most difficult terrains, allowing people to admire even the most isolated regions of the nation. 313 tunnels, 6,004 bridges, and 3,200 km of track all add up to what we would consider a true rail adventure.
Unique as well with four official languages: German; French; Italian; Romansch. Each region has a distinct identity, something which Switzerland is proud of. Most of its population is concentrated in the cities, with Zurich being the most populous. 
The top 5 cities to visit in Switzerland
Bern is one of Europe's smallest capital cities with a population of around 144,000. This also makes it the fourth-largest city in Switzerland. Despite its low-key stature, the city punches above its weight in terms of beauty, chocolate and urban swimming. Bern has an immediate charm, as its cobbled streets weave around tightly-packed buildings on the banks of a meandering River Aare.
Take a stroll around the Old Town and you'll see exactly why the city is so charming. It is a UNESCO World Heritage Site and with its towers, red rooftops, fountains and arcades you'll feel like you've stepped back into medieval times. Be sure to check out the Parliament Building (Bundeshaus) and Französische Kirche and the nearby Zytglogge clock tower.
The Aare River's pristine water makes it the ideal place to cool yourself in the summer heat. Many Bernese locals walk along the Aare bank in the summer to jump into the river and gently drift back to the Old Town, passing by the Botanical Gardens, the Dählhölzli Zoo, and the old Matte district.
If you'd rather not swim in the river, head to The Marzili, which is the most popular outdoor swimming pool.
Bern is the birthplace of melt-in-your-mouth chocolate, as Rudolf Lindt discovered the process of conching in 1879. As such, there is an abundance chocolate shops and other chocolate experiences to discover!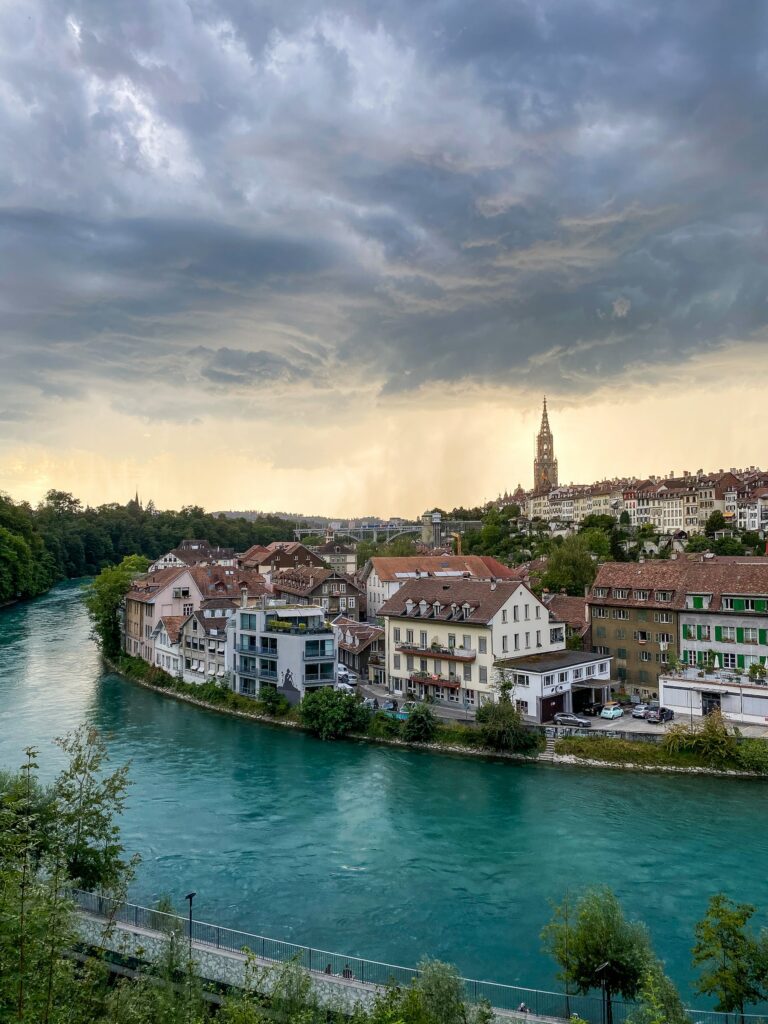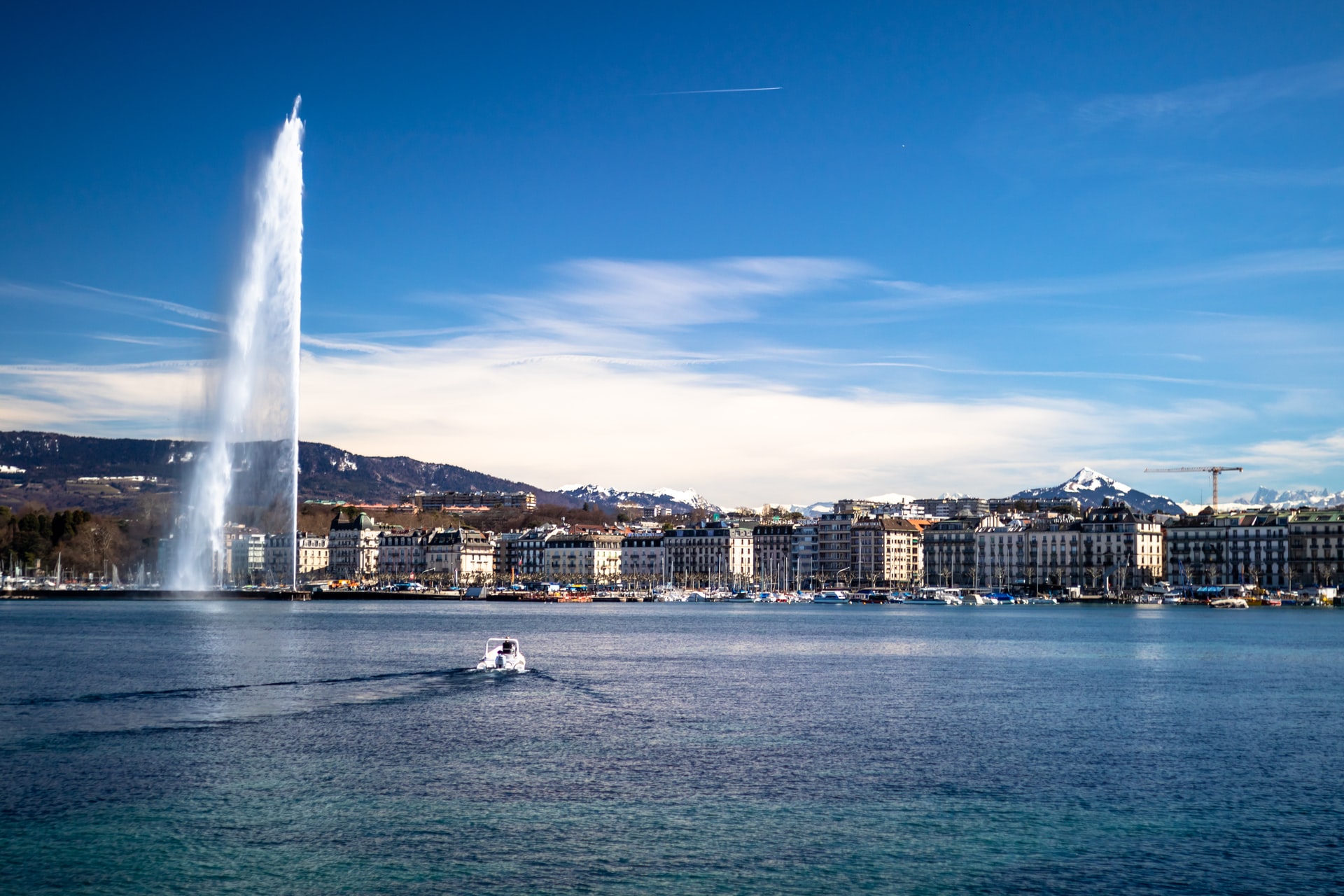 A common misconception for some visitors is that Geneva is the Swiss capital. It is an easy mistake to make, especially as you stroll the city's regal, cosmopolitan streets. Sitting on the border with France and at the head of majestic Lac Léman – Europe's largest Alpine lake – Switzerland's second largest city is a major headquarters of some of the world's largest and most important organisations (including the UN). Appearances can be deceptive, and beyond the pomp of major international banks, luxury hotels, and diamond dealers lies a gritty city just waiting to be explored.
With a high-speed rail connection taking just 3 hours to get to Paris, this is a city well worth passing through on your Interrail trip.
Just like Bern, Lucerne is in the German-speaking part of Switzerland. It sits on the banks of Lake Lucerne and is the gateway to central Switzerland. Mountains surround the city and it is the ideal base for trips into the Rigi, Pilatus and Stanserhorn mountains (by cable car, train or funicular).
Lucerne is a medieval town and is home to one of the oldest, covered wooden bridges in Europe. Chapel Bridge, as pictured, is a very impressive structure – with The Water Tower and Musegg Wall helping to dominate the city's skyline.
With its location at the foot of the world famous Matterhorn mountain, Zermatt looks like somewhere straight out of the pages of a fairytale book. For decades, it was a haven for the rich and famous as a glitzy ski resort, as well as a magnet for daredevils seeking to scale the heights of the Matterhorn. Arriving by train, regardless of season, retains all the glitz of early rail travel as you crane your neck to see this enigmatic peak rising above the town's chalets and pine trees.
Make sure you stop in Switzerland's largest (and wealthiest) city on your Interrail trip, somewhere that regularly tops the list as one of the best cities in the world for quality of life. Zurich is a tale of two cities. On the one hand, there is a beautifully preserved old town with meandering cobbled lanes and church steeples, as well as waterways and bridges. On the other hand, there is a revitalised post-industrial district dominated by innovative cultural spaces, lively nightlife, and funky apartments, particularly in the Zurich-West district.It's a Switzerland you're probably not familiar with but should embrace with open arms.
People who visit Switzerland also visit...
France 🇫🇷
France borders Switzerland and it takes just 2 hours to travel between Geneva and Lyon, or 3 hours to Paris.
Austria 🇦🇹
Continue your Alpine adventure with a train ride to Innsbruck, which is one of the most scenic train journeys in Europe.
Italy 🇮🇹
Zermatt is right on the border with Italy, with cities like Turin, Milan and Genoa easy enough to access via train.
Germany 🇩🇪
It's a quick hop over the border from Zurich. Travel direct from Zurich to Munich by train in 3 and a half hours.
Which Interrail pass do I need to travel around Switzerland?
Interrail Global Pass
The only travel pass that lets you ride on trains in 33 different countries and discover over 40,000 destinations. Available in 1st or 2nd class.
Interrail Switzerland Pass
The easiest way to travel by train to Switzerland's top destinations like Geneva, Zurich and Bern. Get a pass with 3, 4, 5, 6 or 8 travel days in 1 month.
Do I need to make train seat reservations in Switzerland?
Reservations for SBB regional trains are not required. For InterCity and ICN trains reservations are not compulsory but it is strongly recommended to make a seat reservation during the busy summer period (May-September) and on public holidays. Reservations are required for night trains and international high-speed trains. Prices for night trains depend on the type of sleeping accommodation you choose.
There are lots of scenic trains in Switzerland as well. These aren't included on your Interrail pass but you do get discounts on selected scenic train routes:
Golden Pass: Lucerne to Interlaken then Montreux
Bernina Express: Chur to Lugano via Tirano (Italy)
Centovalli Railway: Locarno to Domodossola (Italy)
Where to stay in Switzerland
Hostel 77 - Bern
Located at the foot of Bern's local mountain the Gurten, only seven minutes from the main train station. Public transport pass included in the room makes getting around Bern and seeing the sights in the Old Town and beyond extremely easy.
Geneva Hostel - Geneva
A great location to access Lake Geneva and situated close to the main station. It's a 1km walk into the centre, so you can easily access the Old Town and other sights. A public transport card is also included in the room to help make travelling around Geneva even easier.
Young Backpackers Homestay - Lucerne
A special hostel/homestay offering amazing views over the Alps and Lucerne, in a new renovated villa up in the hills of Lucerne, just 10 minutes from the main train station. A free public transport card is included. A great option for younger people wanting to socialise.
Zermatt Youth Hostel - Zermatt
Set directly in front of the Matterhorn, the magic of the mountains really surround Zermatt Youth Hostel. Therefore, a great location for activities in the mountains.
Otter Hostel Old Town - Zurich
Located in the heart of Zurich's Old Town, this hostel has a trendy bar to meet other guests and locals. Lake Zurich is just 200 metres away and all the other main tourist sights like the Opera House and Kunsthaus are just a stone's throw away.
Zibelemärit - Bern
On the 4th Monday in November each year, Bern hosts the illustrious onion market, Zibelemärit. There are many foods available at the onion market, including onion soup, onion tarts, and Glühwein. There are also sausages, pizza, and other items, all of which contain onions.
The Fête de L'Escalade - Geneva
The Fête de L'Escalade takes place in Geneva every December in celebration of the defeat of an attempt to conquer the Protestant city by the Catholic Duchy of Savoy. Troops sent by Charles Emmanuel I, Duke of Savoy, attempted a surprise attack during the night of 11–12 December 1602, but were repelled. The celebrations and other commemorative activities are usually held on 12 December or the closest weekend.
Lilu Light Festival - Lucerne
Each January, artists from all over the world present the diverse and fascinating facets of light. Discover creative light installations on a heart-warming winter walk and experience an attractive supporting programme for all the senses. For eleven days, squares, sights and alleys in the city of Lucerne are artistically illuminated from 6pm to 10pm every day.
Zermatt Unplugged - Zermatt
While most snow music festivals emphasise electronic music, Zermatt Unplugged takes a different approach with five days of acoustic tunes. 30,000 people attend the singer-songwriter festival in Zermatt to see artists perform at 14+ venues in the fairytale ski village. Usually takes place every April.
Read more about Switzerland on our blog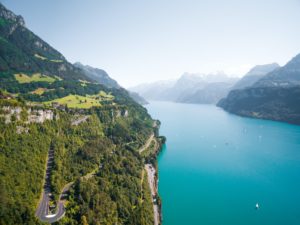 Country/Region Guides
So, you want to go interrailing in Switzerland? Great choice – Switzerland is quite unlike anywhere else in Europe. With its chocolate box towns, jaw-dropping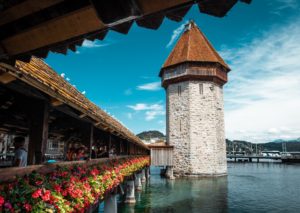 City Guides
Lucerne is an extraordinary city that's known for its medieval architecture, snow-capped mountains and the beautiful Lake Lucerne. Whilst in the city, there are four-must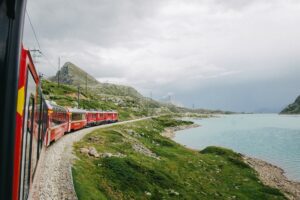 Country/Region Guides
Are you looking for an incredible train journey unlike any other? Then why not hop onboard the Glacier Express. A magical journey awaits during this