So, you want to go interrailing in Switzerland? Great choice – Switzerland is quite unlike anywhere else in Europe. With its chocolate box towns, jaw-dropping mountain vistas and sweeping lakes, the Swiss should truly count their blessings for being able to live in one of the world's most beautiful countries.
The Swiss are also canny enough to have persevered the hardship of laying tracks through some of the most challenging terrains to admire even the remotest parts of the country, too. 3,200 km of track, 313 tunnels, 6,004 bridges sounds like a real adventure by rail to us.
Here are our top picks on where you visit when you go interrailing in Switzerland.
Zurich
Make sure you stop in Switzerland's largest (and wealthiest) city, somewhere that regularly tops the list as one of the best cities in the world for quality of life. Zurich is a tale of two cities. On the one hand you have a beautifully maintained old town of meandering cobbled lanes and church steeples, waterways and bridges. On the other, there's a rejuvenated post-industrial centre taken over by innovative cultural spaces, lively night spots and funky apartments, particularly around the Zurich-West district. It's a Switzerland you're probably not familiar with but should embrace with open arms.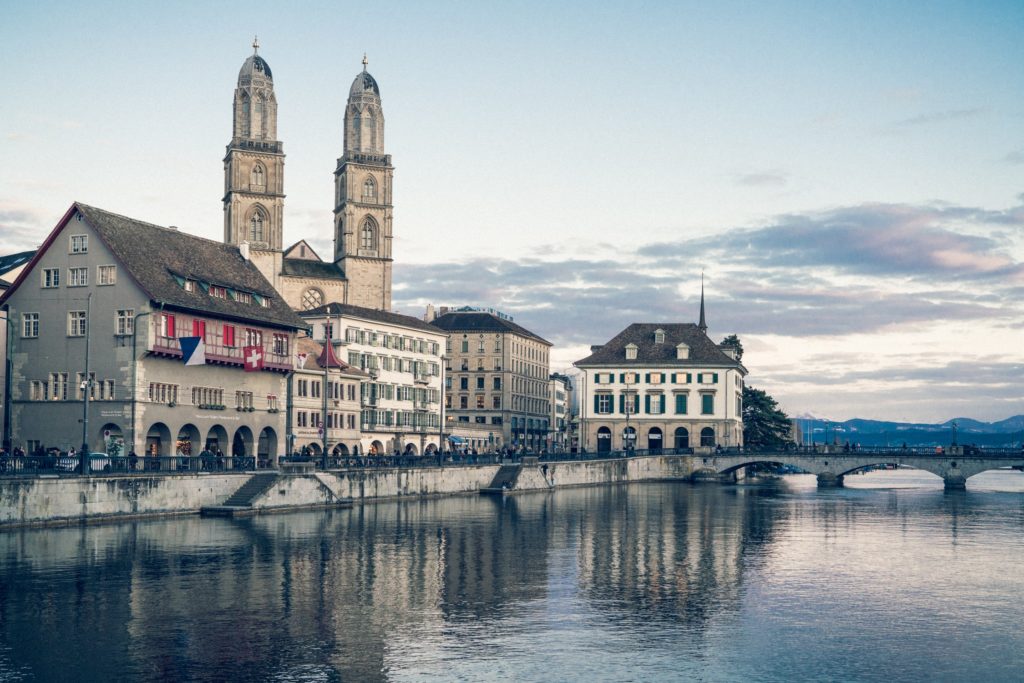 Interlaken
Regardless of the season, Interlaken has much to offer visitors passing through. As the gateway to the vaunted Jungfrau mountain region, it is often the starting point for adventure holidays; from skiing and snowboarding in winter to paragliding, hiking and mountain biking in the summer months. Built between two lakes, nestled at the foot of three gargantuan peaks, the town is also the terminus of the Bernese Oberland railway which will take up higher to the upper reaches of the Alps. It also connects with the Jungfraubahn which ferries you to 11,332ft above sea level almost entirely through tunnels dug into the mountain rock.
Lausanne
A jewel on Lac Léman (better known outside of Switzerland as Lake Geneva), Lausanne is perhaps one of Europe's most underrated cities. Combining a Medieval old town with vineyards sloping down to the lakeside and some of the country's best chocolatiers, Lausanne should be high on your list of stops. Its large student population also helps pumps some youthful vitality into the old city's veins. And just as Zurich is experiencing a rebirth of some of its unloved city districts, Lausanne is seeing some of its former industrial buildings be given a second wind as a new urban counter-culture takes root.
Zermatt
With its location at the foot of the famous Matterhorn mountain, Zermatt looks like somewhere straight out of the pages of a fairytale book. For decades it was a stomping ground of the rich and famous as a glitzy ski resort as well as attracting daredevils to scale the heights of the Matterhorn. Regardless of the season, arriving by train still retains all the glamour of those early days of rail travel as you crane to see this enigmatic peak rising above the town's chalets and pine trees.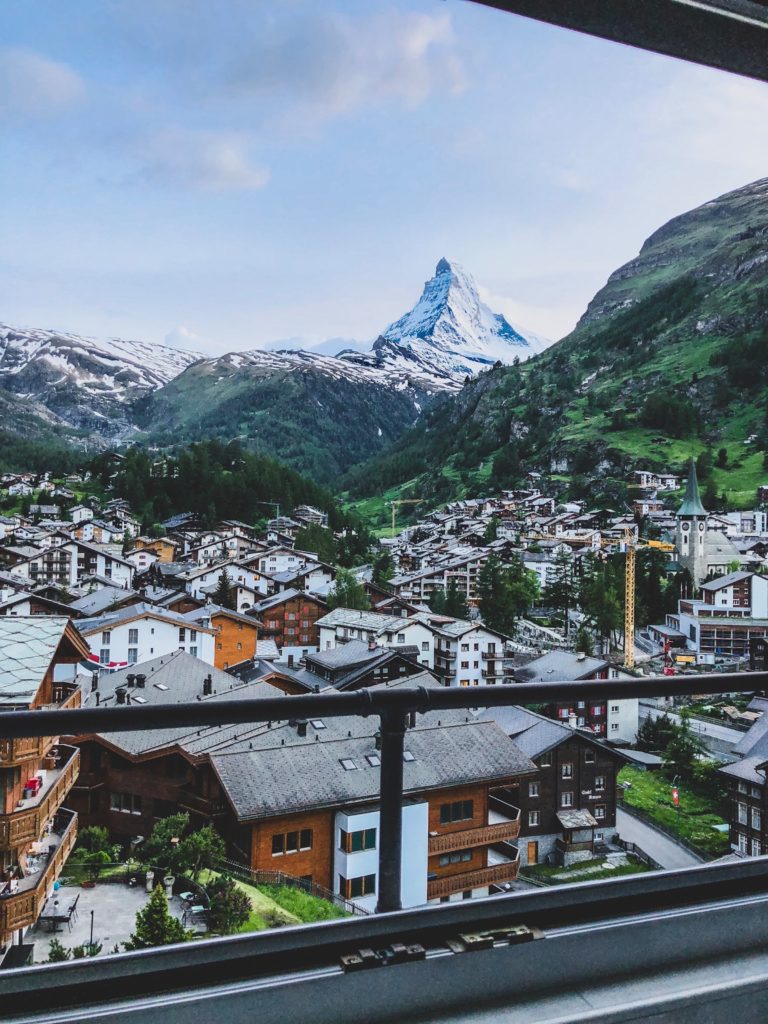 Geneva
A common misconception for some visitors is that Geneva is the Swiss capital (it is actually Bern). It's an easy mistake to make, especially as you stroll the city's regal, cosmopolitan streets. Sitting at the head of majestic Lac Léman – Europe's largest Alpine lake – Switzerland's second largest city is a major headquarters of some of the world's largest and most important organisations (including the UN). Appearances can be deceptive, and beyond the pomp of diamond merchants, high-end hotels and international banks lies a gritty city just waiting to be explored.
So, there you have it. Have we missed any places off our list that you thing should be included in the best places to go interrailing in Switzerland? Perhaps, it's a festival or event like the Locarno Film Festival? Let us know in the comments below!