The Baltics are amazing. Filled with awe-inspiring natural landscapes, UNESCO World Heritage Sites, bustling cityscapes and more, there is so much to see and do across the region.
And this year brings an exciting change for those hoping to Interrail – the addition of Estonia and Latvia to the Interrail pass. This, along with last year's addition of Lithuania brings exciting prospects for anyone hoping to travel around the various countries.
Top places to visit in Lithuania
Since leaving the USSR in 1990, Lithuania has tried to transform and reinvent itself as a top European travel destination. And although it retains much of its soviet history through museums and bunkers, its romantic twist of historic and modern attractions showcase why it's rapidly becoming one of the most popular holiday spots – and one that's frequently visited by those on an Interrail trip.
Frequented by millions of tourists every year, it's home to the fascinating capital of Vilnius, the beautiful lake resort of Trakai, the breath-taking Kursiu Nerija National Park and much more.
Vilnius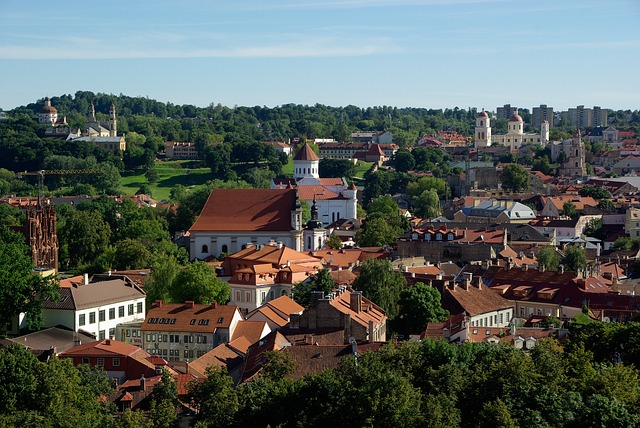 A must-see for anyone interrailing through Lithuania is Vilnius. Featuring a large medieval town, green spaces and trendy restaurants and bars, it's an ideal place to visit – no matter what your age. The old town is a UNESCO World Heritage Site, set between two of Lithuania's main rivers.
During your time here, you can spend your time exploring the cobbled streets, appreciating its Gothic, Neo-Classical and Renaissance architecture, wandering through the Jewish quarters or, if you want to be really adventurous, take a hot air balloon ride over the city! The main piazza in the city is perhaps the most popular place to visit, due to its numerous bars and eateries.
Trakai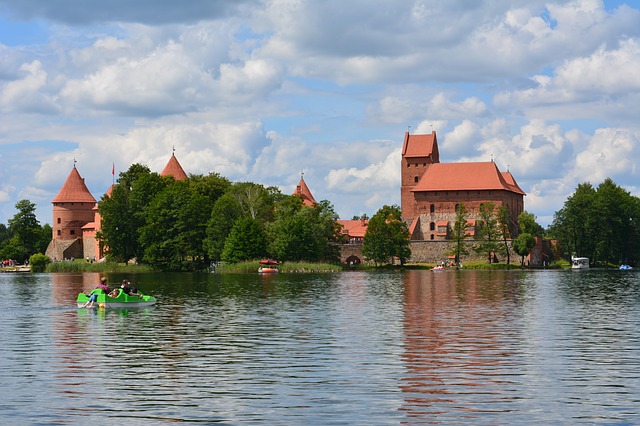 The fascinating lake resort of Trakai is easy to get to by Vilnius, taking just under 40 minutes and costing 1.80 Euro per adult. Historic and beautiful, Trakai makes for a wonderful day trip when you're staying in the capital. Dating to the 13th Century and home to Trakai Historical National Park, this iconic resort is fabulous to visit no matter what the season.
The Curonian Spit & Kursiu Nerija National Park
If you're in the capital or in the surrounding areas and looking for a longer day trip, why not head to the Curonian Spit & Kursiu Nerija National Park? A 5-hour train journey away, it's well worth a trip.
The Curonian Spit is a long strip of sand that sits between the Baltic Sea and the Curonian Lagoon. Dating back over 5,000 years, it has picturesque sandy beaches. The national park that surrounds it is full of enchanting dunes and wetlands which are protected.
The Hill of Witches
Located in the traditional village of Juodkrante, this fascinating attraction makes you feel as though you're in a fairytale. A public trail, it leads through the woods and tells the tale of Lithuanian folk history.
Built in the 1970s, there are over 80 various wooden carvings created by local artists that live in the village. As this is over 5 hours on the train from Vilnius, it will either be a day trip or a trip if you're staying closer buy – such as Klaipeda.
Restaurants worth visiting
Set in the centre of Vilnius, this traditional steakhouse offers delicious steak, seafood and other dishes. Opened in 2010, it's casual yet classy vibe makes it a fabulous restaurant to visit when in the capital.
Located in Trakai, Bona Pizzeria & Lounge is ideal if you're looking for a more budget-friendly meal in the centre of the city. Offering the likes of guinea fowl, pizza (of course) and burgers, it boasts pretty views out over the lake.
Top places to visit in Latvia
Situated between Lithuania and Estonia, Latvia is home to the widest waterfall in the whole of Europe, beautiful beaches, metropolitan cities and more. Visited by over 2 million people each year, this small yet charming country is perfect for those seeking adventure.
Riga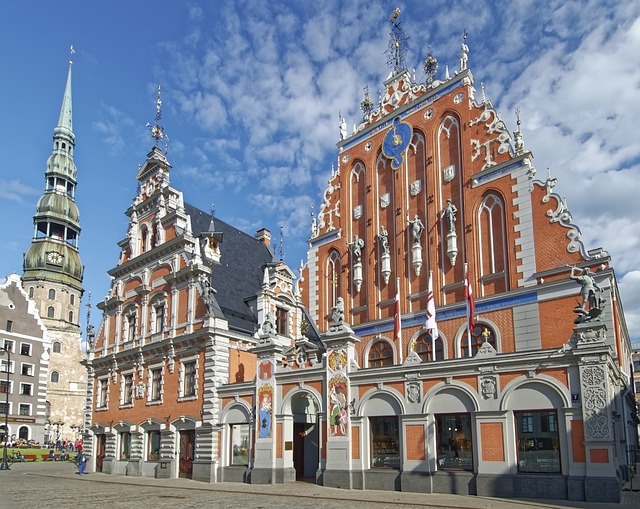 Effortlessly blending cutting-edge trendy bars and eateries with timeless tradition, the UNESCO capital of Latvia is a city that you'll never forget. Standing tall with its 800 years of unsettled history, its astonishing architecture and skyline tells its incredible story.
From its picture-perfect Old Town with Gothic spires to the tantalising Central Market filled with a treasure trove of culinary delights, you won't be lost on things to explore throughout this city.
Cape Kolka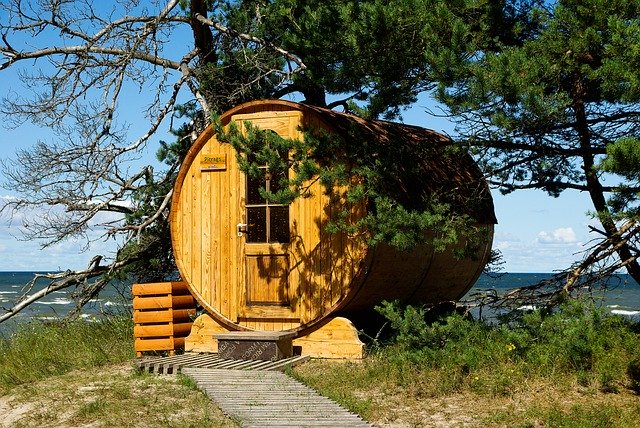 If you want a relaxing day trip when in the country, why not head to Cape Kolka? Although this will require a car trip from the capital, it's the ultimate place to unwind whilst travelling around the country. Set on the Kurzeme coast, this enchanting yet desolate cape is every beach lover's paradise.
As it was shut off by the Soviets during the war, it only has a few coastal villages and little tourists – making it peaceful and quiet. You can either stay here at some of the 'Houses of The Sun' (pictured above) – fascinating wine-barrel-shaped huts with breath-taking sea views.
Cesis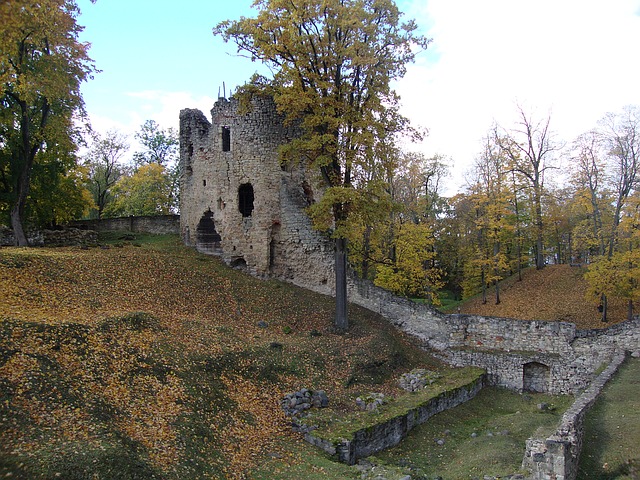 Taking just under 2 hours by car from Riga (it's recommended to get a transfer if possible as the train route is a little more complicated), Cesis is often considered as the cutest town in Latvia. Featuring one of the oldest castles in Europe, dating back to the 13th Century, along with landscaped gardens, the mesmerising Gauja National Park and cobbled streets it truly showcases the remarkable beauty of the Baltics.
Restaurants worth visiting
Located in Riga, Salve is ideal if you're looking for traditional Latvian cuisine. Featuring a tasting menu along with the likes of the renowned Rye Bread dessert as well as other warming delights, its affordable prices make it a great option for those sticking to a budget.
Set in Jurmala, 36 Line is one of the most popular restaurants to visit when in the area. With a menu created by beloved local chef Lauris Alekseyevs, the dishes transform traditional Latvian cuisine to give it a modern twist. Set above the sand with views of the beach, it's perfect for lunch or dinner – with a DJ performing in the evening.
Top places to visit in Estonia
Bordering the Gulf of Finland, Estonia is frequently considered the most beautiful of all the Baltic countries. Made up of 1,500 islands, rocky beaches and inspiring architecture, this humid country might be small – but it's wonderful.
Tallinn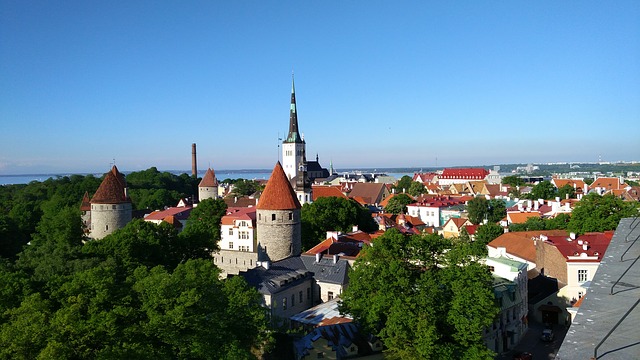 The charming capital of Tallinn balances the history of the country along with modern features. From the trends Rotermann district to haunting medieval-themed restaurants within the Old Town, Tallinn is a popular city to reside in for those of all ages.
Known as a hotspot for startup tech companies, it's a city that's constantly transforming. However, the most well-known attraction within the city is Kiek in de Kök, a 15th Century tower that was used to defend it.
Kaali
Taking 4 hours from the capital, Kaali which is set on the island of Saaremma, is mind-blowing. A giant meteorite crater, it's long been used to create fictional tales in the region. Dating back nearly 8,000 years, it's a beautiful and fascinating attraction in Estonia.
Tuhala Witch's well
Situated in the quaint village of Tuhala, the Witch's Well has to be seen to be believed. Although it's a naturally occurring geyser, in the past, it was thought of as incredibly magical – and a clear example of the work of witches.
Restaurants worth visiting
Located in Tallinn, this funky and stylish restaurant and bar is ideal if you're looking for a quick drink or bite to eat. Offering a mixture of cuisines with prices from 3 to 13 euros, it's very affordable.
If street food is more your thing, then head over to Salt. Also set in Tallinn, this simple yet delicious restaurant has a cool vibe and cheap prices. Centrally located, it's a great place to eat after a long day of exploring.