Are you trying to plan your Interrail trip but don't know which countries are included on your Interrail Global Pass? Well, luckily our Interrail planning tool makes sure you stay within the rules by only letting you choose destinations your pass will is valid in.
We've created a handy map which highlights the participating countries in Interrail and their associated national railway companies. It should be noted that there are certain private railway companies in each country which don't participate in the Interrail scheme. You can find out more about specific railway companies in each company here.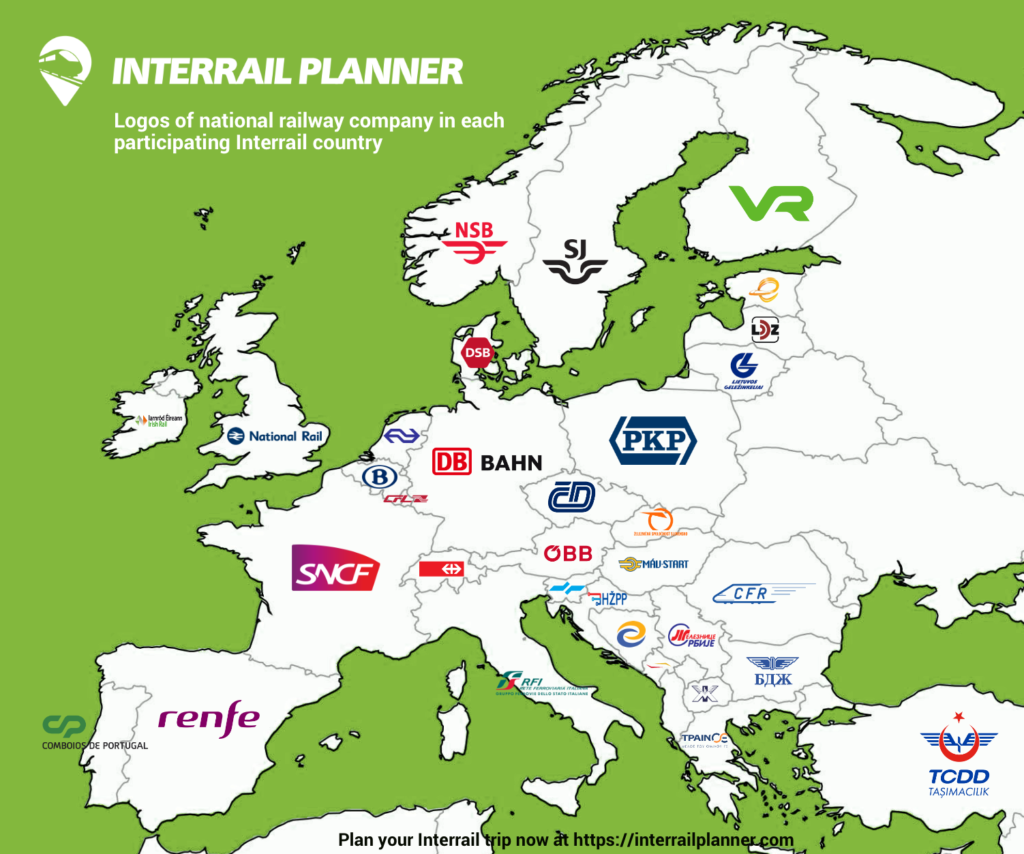 For your reference, the participating countries in full are:
Austria, Belgium, Bosnia-Herzegovina, Bulgaria, Croatia, Czech Republic, Denmark, Finland, France, Estonia, Germany, Great Britain, Greece, Hungary, Ireland, Italy, Latvia, Lithuania, Luxembourg, Macedonia, Montenegro, Netherlands, Norway, Poland, Portugal, Romania, Serbia, Slovakia, Slovenia, Spain, Sweden, Switzerland, and Turkey.
As of 2020, you can now also Interrail in Estonia and Latvia! We've updated our Interrail map to reflect this!