This post was updated on 25th July 2020.
Interrail passes enable you to travel by train throughout most of Europe. However, for most train journeys, you have to buy seat reservations in addition to your pass. Booking these reservations online is notoriously difficult, so we've made this guide to booking Interrail reservations online in advance of your trip.
Before trying to make any seat reservations, it's sensible to plan out a route, so you can search for the specific trains you need. If you haven't already done so, get planning here.
A rule of thumb is to try to buy seat reservations up to 2 months in advance to ensure you can book the trains you want. Train reservations often aren't available to book until 3 months in advance, so your best window of opportunity lasts about 1 month.
Now, onto the different ways to make Interrail reservations online!
Booking seat reservations online for European trains in general
ACPRail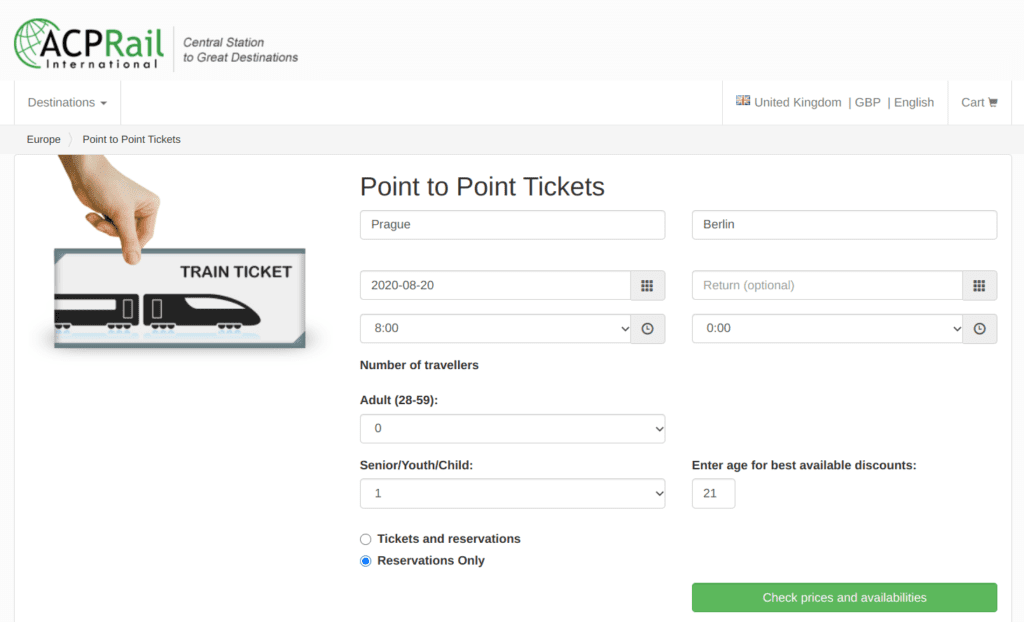 ACPRail has a straightforward search form and allows you to book seat reservations for domestic and international trains in the majority of European countries – just make sure you choose 'Reservations Only', rather than 'Tickets and reservations'. The website can be a bit slow, but is is worth persevering.
Interrail Reservations Service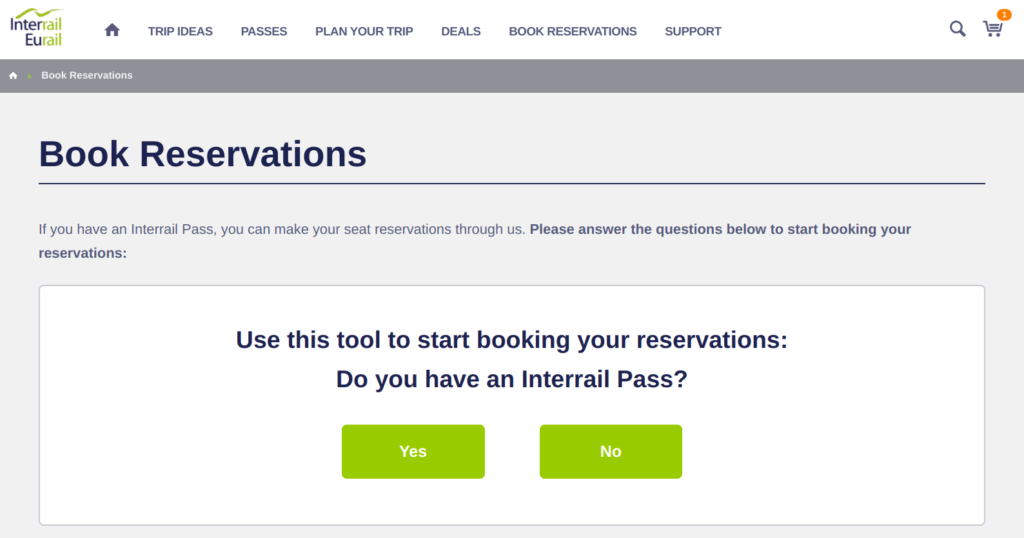 Interrail.eu offer a self-service tool for booking train reservations. To use this tool, you need to have already bought your pass.
The downside of the Interrail.eu service is that there are booking fees per train, on top of the cost of the seat reservation itself. The additional booking fee is €2 per train per person and there is a €9 shipping fee for physical (paper) tickets. However, it may well be worth paying for the convenience – especially if you don't have any luck with the other options in this list!
Booking seat reservations online for trains in a specific country
Deutsche Bahn – Germany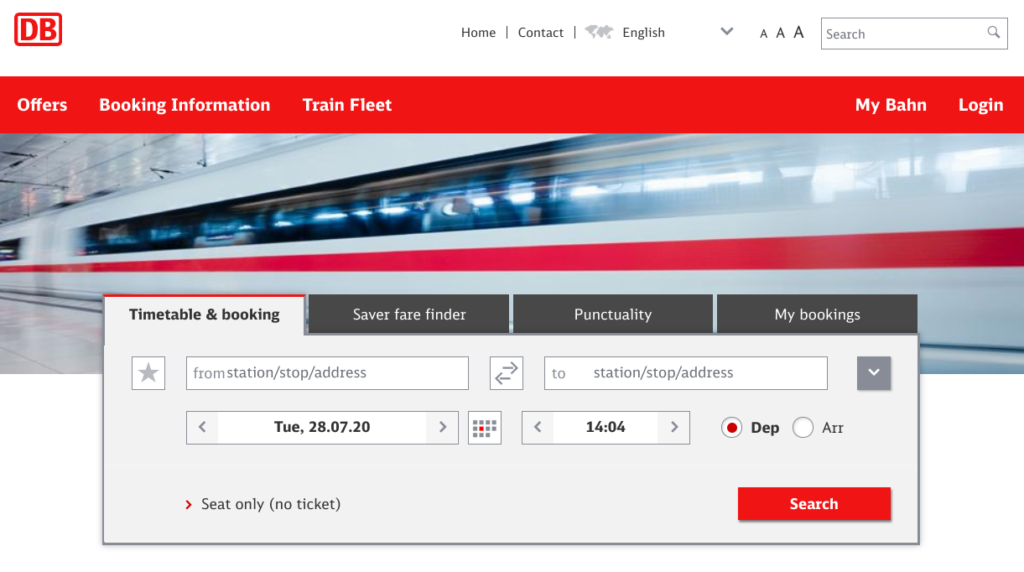 Deutsche Bahn allows you to search almost the entire European train timetable, but it is usually only possible to make seat reservations for trains in and out of Germany. On the initial search form, click the link to the 'Seat only (no ticket)' search.
ÖBB – Austria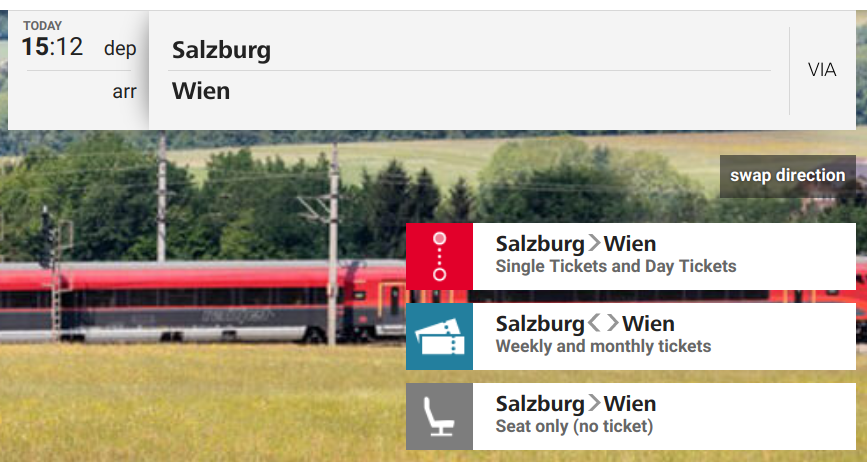 The ÖBB website lets you book reservations for domestic trains in Austria or international trains that arrive/depart in Austria. After searching your journey, select the 'Seat only (no ticket)' option.
Czech Railways – Czech Republic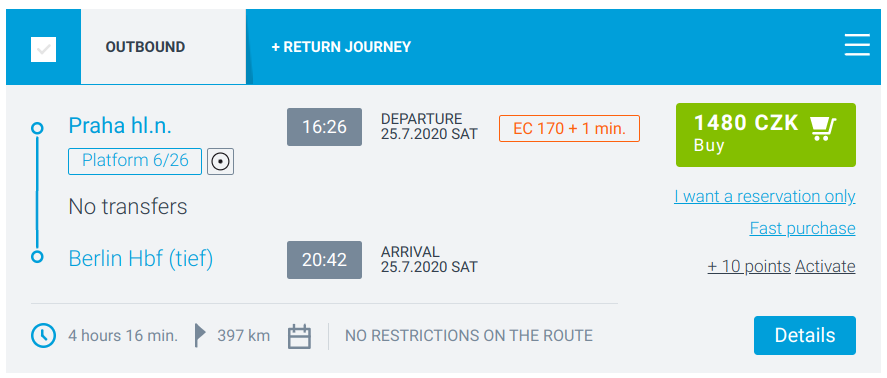 The Czech railways website allows you to book seat reservations online for domestic and international Czech trains. Search for your train journey as normal, but then look for the 'I want a reservation only' option.
SJ – Sweden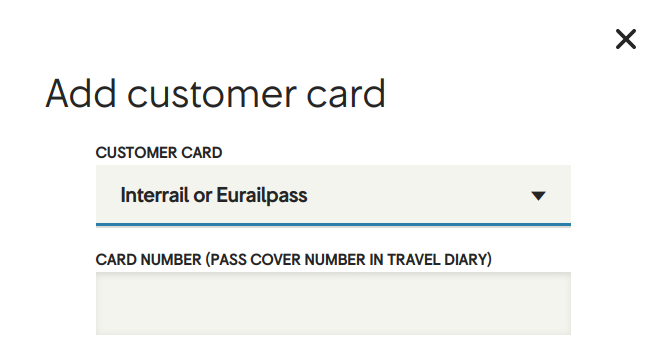 Use the SJ website to book Swedish trains. To book reservations, search for you desired journey and add your Interrail pass as a customer card. You will need to have your Interrail pass cover number ready!
SBB – Switzerland

To reserve trains within, to, and from Switzerland, go to the SBB website and look for the 'Reserve' button.