Ah, Venice! A city that has long been the epitome of romance, mystique, and artistic inspiration. Imagine gliding along its intricate network of canals, the faint sound of serenading gondoliers echoing in the background, while centuries-old architecture stands as a testament to its rich history. If you're an intrepid traveller venturing through Europe with an Interrail pass in hand, this guide is tailor-made for you. Get ready to dive into the heart of Italy's interrail paradise – Venice!
What to Do in Venice: Navigating the City of Canals
Venice is like no other place on Earth. As you arrive at Santa Lucia Station on your Interrail journey through Italy, you'll find yourself transported to a world of labyrinthine alleys, stunning piazzas, and, of course, the iconic canals. Here's a rundown of must-do activities:
Wander through St. Mark's Square: Begin your Venetian exploration at the heart of the city. St. Mark's Square, or Piazza San Marco, is a lively hub surrounded by architectural wonders. Marvel at the intricate details of St. Mark's Basilica and ascend the Campanile for a panoramic view that stretches to the horizon.
Discover the beauty of the Rialto Bridge: Crossing the iconic Rialto Bridge is a moment to cherish. Bustling with life, this stone marvel offers a platform to capture the perfect Instagram-worthy shots of the Grand Canal and its gondolas. From the bridge, gaze at the exquisite architecture lining the river banks – Byzantine, Gothic, Renaissance – a blend of artistic expressions that tell stories of the city's past.
Gondola Ride: Yes, it's touristy, but a gondola ride is a quintessential Venetian experience. Drift along the Grand Canal, passing under picturesque bridges and alongside historic palazzos. Feel the history come alive as your gondolier shares anecdotes of the city's past.
Explore the Canals of Murano and Burano: Venice is not just a single island; it's an archipelago. Hop on a vaporetto and set off to explore neighboring islands. Murano is famed for its glass-blowing heritage, while Burano captivates with its vibrant houses and delicate lacework. A tip: schedule your Burano visit during the golden hour for photographs that will make your Instagram pop!
Get Lost in Dorsoduro: Away from the crowds, Dorsoduro offers a more authentic Venetian experience. Explore art galleries, quaint cafes, and the iconic Gallerie dell'Accademia. This is the Venice where Venetians live, work, and create.
Indulge in Cicchetti and Aperitivo: Food is an art form in Italy, and Venice is no exception. Sample cicchetti – small, delectable bites – from bacari (wine bars) around the city. Pair these with a spritz or a Bellini for the true Venetian aperitivo experience.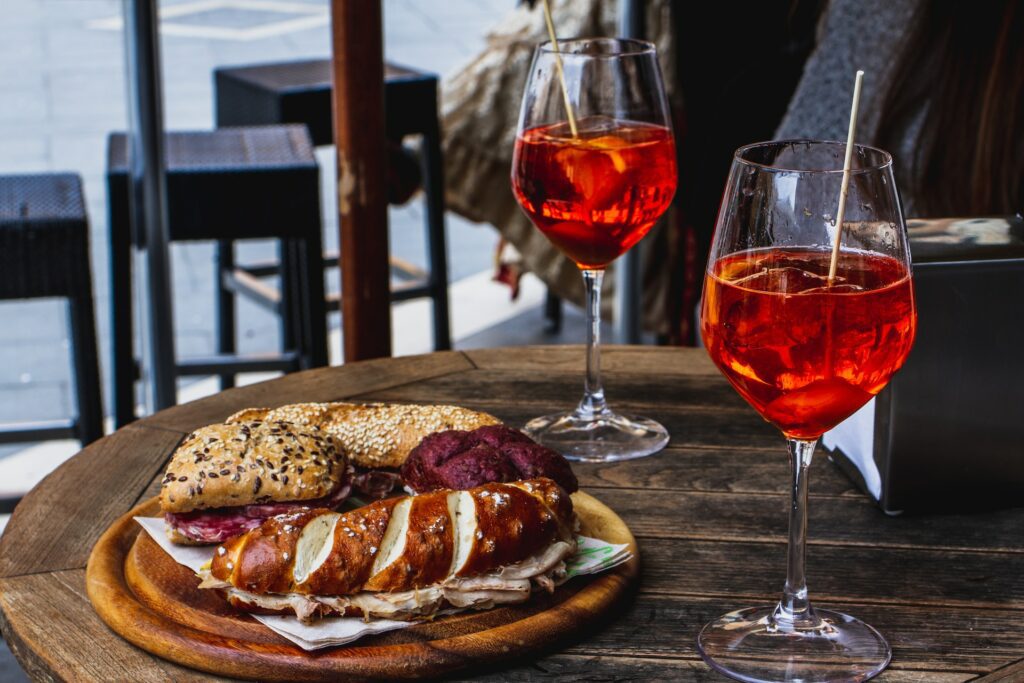 FAQs: Your Venice Dilemmas, Solved
Q: Is Venice doable on a budget while interrailing around Europe? Absolutely! While Venice has a reputation for being pricey, there are ways to make it budget-friendly. Opt for a vaporetto pass for unlimited water transport and consider staying in hostels or budget-friendly guesthouses in the less touristy areas.
Q: Can I get around Venice without using water transport? Absolutely! While the water buses (vaporetti) are convenient, Venice is a relatively small city, and you can explore many attractions on foot. Just be prepared to get lost in the charming maze-like streets!
Q: Are gondola rides worth the cost? Gondola rides can be a bit pricey, but they offer a unique and romantic perspective of the city. Consider sharing the ride and cost with a small group to make it more budget-friendly.
Q: What's the best way to get from Venice to other European cities while interrailing? The beauty of interrailing is the flexibility it offers. From Venice, you can catch trains to various European cities like Rome, Vienna, and Zurich. Alternatively, if you're craving the scenic route, consider taking a ferry along the Adriatic coast to destinations like Croatia or Greece.
Staying on Giudecca: A Budget-Friendly Retreat
Giudecca: Venice's Hidden Gem
Looking to cut down on accommodation costs without compromising on the Venetian experience? Consider staying on Giudecca, a peaceful island just across the canal from the bustling St. Mark's Square. Giudecca offers a range of budget-friendly hotels and hostels, like Generator Venice, while providing a unique perspective of the city.
Tranquil Retreat, Stunning Views
Escape the tourist crowds and enjoy Giudecca's tranquil atmosphere. Wake up to stunning views of Venice's skyline, and easily access the main attractions by hopping on a vaporetto. The short ride across the canal adds an extra layer of excitement to your daily adventures.
Local Vibes, Authentic Eateries
Immerse yourself in the local way of life on Giudecca. Wander through charming streets, discover hidden corners, and dine at authentic eateries where the prices are friendlier than in the city centre. You'll not only save money but also experience the true essence of Venetian daily life.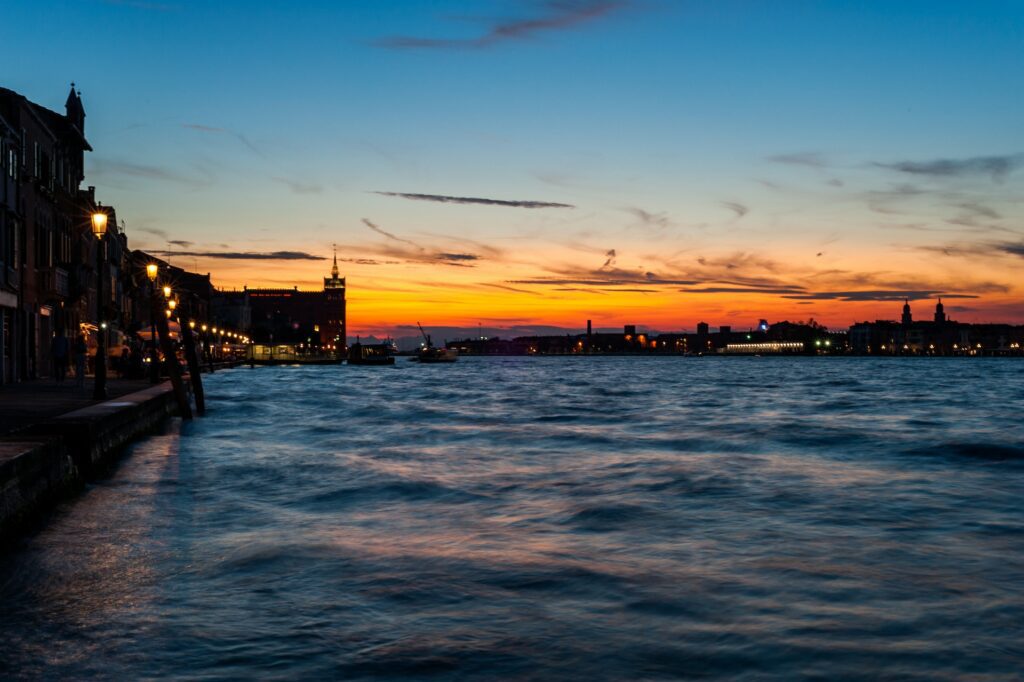 Where to Travel After Venice: Unveiling More Interrailing Treasures
While Venice is undoubtedly captivating, your interrail adventure doesn't end here. Italy and the rest of Europe are brimming with more treasures waiting to be explored:
Rome, Italy: Journey south to the Eternal City, where ancient history blends seamlessly with modern life. Explore the Colosseum, Vatican City, and indulge in mouthwatering Roman cuisine.
Florence, Italy: Hop on a train and head to Florence, the city of art and culture. Explore the Uffizi Gallery, marvel at Michelangelo's David, and indulge in sumptuous Tuscan cuisine.
Vienna, Austria: Travel east to the imperial city of Vienna. Immerse yourself in its artistic and musical legacy, visit Schönbrunn Palace, and savor a slice of Sachertorte.
Zurich, Switzerland: Head north to the picturesque landscapes of Switzerland. Zurich offers a mix of urban elegance and natural beauty. Cruise along Lake Zurich and take a train ride to Jungfraujoch, the "Top of Europe."
Ferry to Dubrovnik, Croatia: If coastal beauty beckons, catch a ferry from Venice to Dubrovnik. Explore the stunning walled city, enjoy the azure Adriatic, and savour Dalmatian delicacies.
Venice – A Whirlwind of Romance and Intrigue
As an interrailer embarking on the adventure of a lifetime, Venice promises a whirlwind of romance, history, and sheer enchantment. From navigating its captivating waterways to exploring hidden island gems, the city's unique charm leaves an indelible mark on every traveler's heart. So, pack your Interrail pass, embrace the Venetian spirit, and get ready to create memories that will last a lifetime. After all, Venice is not just a destination; it's a journey into a world of dreams and endless possibilities. Happy interrailing!