Interrail in Greece: the ultimate country guide 🇬🇷
Greece is a southeastern European country with thousands of islands throughout the Aegean and Ionian seas. Famous in ancient times, it's often called the cradle of democracy and of Western civilisation.
Athens, its capital, is home to the 5th-century B.C. Acropolis citadel with the breath-taking Parthenon temple. Beyond the mainland, full of historical heritage, there is a second part to the story of Greece, namely its islands. There are a total of 168 inhabited Greek islands, beloved for their beaches, cultural traditions as well as the nightlife. From the black sands of Santorini to the party resorts of Mykonos, Greece has it all.
Crete is the largest of the Greek Islands whose natural beauty draws many visitors, while the best nightlife is mostly on the Ionian Islands with their popular destinations such as Corfu, Kefalonia, and Zante.
The Cyclades Islands have the best range of inhabited islands to visit and are perhaps the easiest to reach islands for interrailers, with Santorini famous for its towns and villages, and Mykonos and Paros for its wonderful beaches. Greece is the traveller's ultimate dream destination, as it offers a full package – stunning ancient history, truly one of a kind in the whole world, but also the idyllic beaches, warm weather, incredible food, culture and the friendly Greeks. All in all, a well-rounded Mediterranean experience.
The top 5 places to visit in Greece
It is impossible to talk about Athens without starting at the Acropolis and the Parthenon first. The Acropolis is the complex on top of the hill made up of several individual buildings: the Temple of Athena Nike, the iconic Parthenon, the Old Temple of Athena, the Legendary Olive Tree of the Pandroseion, the Porch of the Caryatids at the Erechtheion. It is advisable to start your day at the Acropolis Museum, as it seems best to go to the museum first and will learn all about the Acropolis right before you actually experience it. But, regardless of the order, The Acropolis Museum is definitely a must-see. The entrance and parts of the museum have glass floors that look down on ancient ruins. 
The largest ancient temple in Athens is The Temple of Olympian Zeus and it is conveniently located in the heart of the city. The Library of Hadrian is another major ancient archeological site to visit, with the museum inside the site. Moreover, Panathenaic Stadium that was built entirely of marble in 330 BC is also a spectacular sight. It also hosted the opening and closing ceremonies of the first modern Olympics in 1896. A tip – make sure to buy the combined ticket to gain access to all of the main attractions – the Ancient Agora, Roman Agora, Hadrian's Library, Aristotle's School, Kerameikos, and the Olympieion. The centre of life in ancient Athens was however The Ancient Agora, built in the 6th Century BC. It was used as a marketplace and gathering spot for political and social activity, where Socrates, Aristotle and Plato wandered around town. Agora is the home of The Temple of Hephaestus, the best-preserved temple in Athens. East of the Ancient Agora, there is The Roman Agora, built in the 1st century BC by Caesar and Augustus, and like the ancient Agora, was also used as the city's marketplace. 
To experience modern-day living in Athens, visit the gorgeous neighbourhoods of Plaka, which is all about clean colourful streets, bustling cafes, and amazing places to eat. Despite being a bit touristy, it is a great location to try traditional Greek food, such as Greek salad or Gyros.
The Athens Flea Market is a foodie paradise, from inexpensive cherries, nectarines, pears to pretty much everything imaginable, from souvenirs to furniture.
You can get ferries to lots of Greek islands from Piraeus port in Athens, so it makes the ideal stopover for interrailers before heading out onto the water!
Despite being on the coast, Thessaloniki isn't a typical summer beach holiday destination. It is actually a vibrant, creative and diverse city with rich history and the greatest food experience. 
Greek food has generally gained influences from the Mediterranean, Cyprus and Turkey, so there's an abundance of grilled meats, breads, olives, vegetables and cheeses. As it was part of the Ottoman Empire for 500 years, Greece also warmly received Jewish refugees from Spain. Although Thessaloniki is not as multicultural as it once was, traces of its past as a successful port city are still visible today. And due to the fact that it became a cultural melting pot, one of the results was a spectacular cuisine. Food is definitely the essential part of the Thessaloniki experience. Nowhere else in Greece is eating out as sophisticated, affordable and delicious. 
Kapani is the city's oldest market and the heart and soul of Thessaloniki and its gastronomic tradition. There you can buy cheap local organic produce. One of the oldest food stores, Thessaloniki Delicatessan, is located near Kapani Market, and a place to buy the best olives, halva, local oils, honey, sesame biscuits, limoncello and ouzo – the key elements of Greek cuisine. 
The Old Town (Ano Poli) and the castle (Heptapyrgion) form the charming part of the city, with fantastic views of the area and the port in the distance below. The seaside promenade is a great way to meet the city's most famous landmark: the White Tower. The free Made In Thessaloniki tour is a unique way to spend your morning shopping like a local and browsing, smelling and tasting the best the city has to offer – from artisan workshops, to the best coffee, unique clothes and perfumes, all made in Greece by local designers.
Santorini, considered as one of – if not – the most beautiful islands in the world, is an island of volcanic origin, which is the reason behind its distinctive and dramatic scenery. Its stunning villages make it one of the most romantic destinations in Greek islands. 
It is one of the Cyclades islands in the southern Aegean Sea, about 200 km (120 miles) southeast of Greece's mainland. Its sparklingly white cubic houses and blue-domed churches form a picture perfect sight making it a popular destination for honeymooners and cruise ships. The capital of Santorini and its busiest town is Fira, while Oia is Santorini's most picturesque and romantic town. Its spectacular sunsets viewed from a stage of cycladic houses on a cliff overlooking the Aegean Sea feel like an event themselves. 
Imerovigli is the quietest among the four caldera towns and a popular place to stay for honeymooners. Firostefani is a small caldera town between Fira and Imerovigli, a great choice for a quiet vacation with the option of an occasional walk to the bustling Fira. The beaches of Santorini are not very sun-bathing friendly but the white cubic villages on the rim of the caldera are a reason enough why tourists adore Santorini. They're a fascinating sight and can only be found here in the cyclades group of islands in the Aegean Sea. And so is the Red Beach, a volcanic sand beach near Akrotiri known for its reddish-orange cliff face and sand made of black and red pulverised volcanic rock. 
All in all, the best attraction in Santorini is Santorini itself. Explore it, go sailing, hiking and discover its charm. It's an expensive place, so make sure to keep back some spending money if this is near the end of your Interrail trip!
Mykonos is one of the most popular tourist destinations in the Greek islands and is famed for its beautiful beaches, luxurious resorts, delicious food, epic sunsets and world-renowned party scene. This tiny island has a perfect mix of charm, culture and beautiful views. 
One of the most iconic and best things to see in Mykonos is the windmills, first constructed by the Venetians during the 16th-century. Just below the windmills, there is the picturesque 'Little Venice' with its white washed lanes and narrow alleyways, storefronts covered in pink bougainvillea and quaint cafes with outdoor seating. It's the postcard-perfect place ideal to get lost and wander. A great way to get around the island is with a Kaiki, which is a small boat. 
Platis Yialos Beach or Delos Island with crystal clear waters, believed to be the mythological birthplace of Apollo, the House of Cleopatra, the Agora of the Italians and the Lions' Terrace are some of the archaeological gems on Mykonos. 
If you want to relax, spend the day at a beach club. There are a lot of beach clubs on Mykonos, suitable for any taste – relaxed, bohemian, house music and hard partying. Mykonos Town is where most of the island's best restaurants, shops and bars can be found. Mykonos is a place where the lightfulness of being is so present. You just have to soak it in!
Crete is the largest island in Greece, situated southeast of Athens in the Aegean Sea, popular with both local and international visitors. And it is no wonder. The island is famous for its beautiful beaches, mountain ranges and stunning landscapes, exquisite cuisine as well as historical towns and cities. Crete is the perfect holiday destination for people looking for sunbathing and relaxation, as well as culture and history. The most famous Cretan beaches are Balos and Elafonissi. Due to its long history, Crete has no shortage of archaeological and historical sites, the most famous being Knossos, but also some of Greece's most impressive Venetian castles. 
The two biggest towns, Chania and Heraklion, are the two most likely destinations. Chania, or Hania, is the second-largest city in Crete, whose old town is a romantic place to stroll around, with medieval architecture, elegant mansions and some of the quaintest streets in the Mediterranean. This lively town offers everything from seaside cafes, to bars and clubs playing all types of music from jazz and pop, to live Greek music. 
Rethymno is located between Chania and Heraklion. This large university town is famous for its lively nightlife which attracts many young travellers. While Elounda is a favourite destination for many celebrities and politicians. 
The Cretan cuisine is one of the most instantly recognisable cuisines in Greece. Barley rusks, Cretan cheeses, fresh fruit and vegetables, fantastic olives and olive oil, goat meat, and fish are all part of the Cretan diet, along with Cretan honey and the famous alcoholic drink called raki or tsikoudia. It's also customary at most restaurants to serve you complimentary Raki, a strong Cretan liquor.
People who visit Greece also visit...
Turkey 🇹🇷
Ferries connect Greece with Turkey from 10 different Greek Islands with routes between Kos or Rhodes and Bodrum being the most popular.
Bulgaria 🇧🇬
While there is no direct train between Thessaloniki and Sofia, it's almost direct and can be taken most of the way with just one short bus journey involved.
Italy 🇮🇹
With the Interrail Greek Islands Pass you can travel from Patras or Corfu in Greece to Bari, Venice or Ancona in Italy by ferry.
N. Macedonia 🇲🇰
Get from Thessaloniki to Skopje in North Macedonia using the Hellas Express train, which operates from June to September.
Which Interrail pass do I need to travel around Greece?
Interrail Global Pass
The only travel pass that lets you ride on trains in 33 different countries and discover over 40,000 destinations. Available in 1st or 2nd class.
Interrail Greek Islands Pass
Ditch the train and catch the ferry! Explore the Greek Islands with this regional pass. 4 day or 6 day passes available.
Do I need to make train or ferry seat reservations in Greece?
Reservations aren't required on trains but should still be made in order to make sure you get a seat. You can make reservations at ticket offices.
When travelling with your Greek Islands Pass, you must reserve a seat for each ferry you'll be travelling on. This can be done free of charge. Make sure to do so as early as possible to ensure there are still seats available.
Reservation on International Routes
Holders of the 6-day Greek Islands Pass can book their international trips online (through superfast.com) or through the Attica Group (Superfast Ferries, Blue Star Ferries & Hellenic Seaways) Call Centre in Athens (Tel. +30 210 8919700 or +30 210 8919800) or email to Help Desk Dept.: [email protected], or helpdesk@anek- superfast.com.
Reservation on Greek Domestic Routes
Domestic trips can be booked through the Attica Group (Superfast Ferries, Blue Star Ferries & Hellenic Seaways)
Call Centre in Athens (Tel. +30 210 8919800) or email to [email protected] or [email protected].
When making a reservation, a booking reference number will be provided and with this number customers will be able to collect their boarding pass at the embarkation port (Ancona, Bari, Corfu, Igoumenitsa, Patras, Piraeus and Venice, as well as the Attica Group Port Agencies on the Greek islands).
City Circus - Athens
This design hostel is located in the Psirri neighbourhood with great nightlife with buzzing bars and loads of restaurants. The Acropolis is 20 minutes away on foot, while the flea markets and tavernas of the Monastiraki district are a 5-minute wander. The hostels also offers a free walking tour.
Urban Donkey - Thessaloniki
This hostel is located in the centre of Thessaloniki in a quiet neighbourhood near all major city sights. Every room has a fridge, free wifi and high quality mattresses for a good night's sleep.
Caveland - Santorini
Caveland is nested in an old 18th century winery situated in the heart of Santorini island in a typical local village called Karterados. Fira is a 5 minute drive or 25 minute walk away. In their village you will find well-preserved cave houses, grandmothers sitting in their yards and grandfathers riding their donkeys! They've got a big pool area to relax in and gardens to explore, too!
MyCocoon - Mykonos
MyCocoon, the only hostel in Mykonos Island, combines the art of hospitality, with stylish design architecture and accommodation, at very affordable rates. The MyCocoon hostel is ideally located right at the entrance of Mykonos Town seaside, called Gialos where most cafés, bars and restaurants are located.
Rethymno Youth Hostel - Crete
Centrally positioned on the island of Crete, interrailers use this hostel with long tradition as a base for day trips to the most attractive sites of the island like the Samaria Gorge, Elafonisi 'pink beach', Ballos beach, Lake of Kournas, Preveli beach, Knossos Palace, Festos Minoan town, and other archaeological sites in the area.
August Moon Festival
Considered the brightest and most beautiful moon of the year, the August moon inspires towns across Greece to host special nighttime events and parties. In Athens, stunning historical venues such as the Acropolis or Roman Agora open for free moonlit performances of theatre and dance.
Hellenic Festival - Athens
The most prominent Greek theatre summer festival, the Hellenic Festival features a top line-up of local and international music, dance and drama staged at the world's prime historic venues, from May to October in Athens.
Street Mode - Thessaloniki
An annual music, art and sports festival that has been held in Thessaloniki since 2009. It is the largest festival in North Greece, hosting more than 40,000 spectators each year. The three-day event, usually around the end of August, involves more than 50 live music performances on multiple stages and DJ sets, as well as street art, street dance, parkour, skateboarding, children's activities and much more.
Read more about Greece on our blog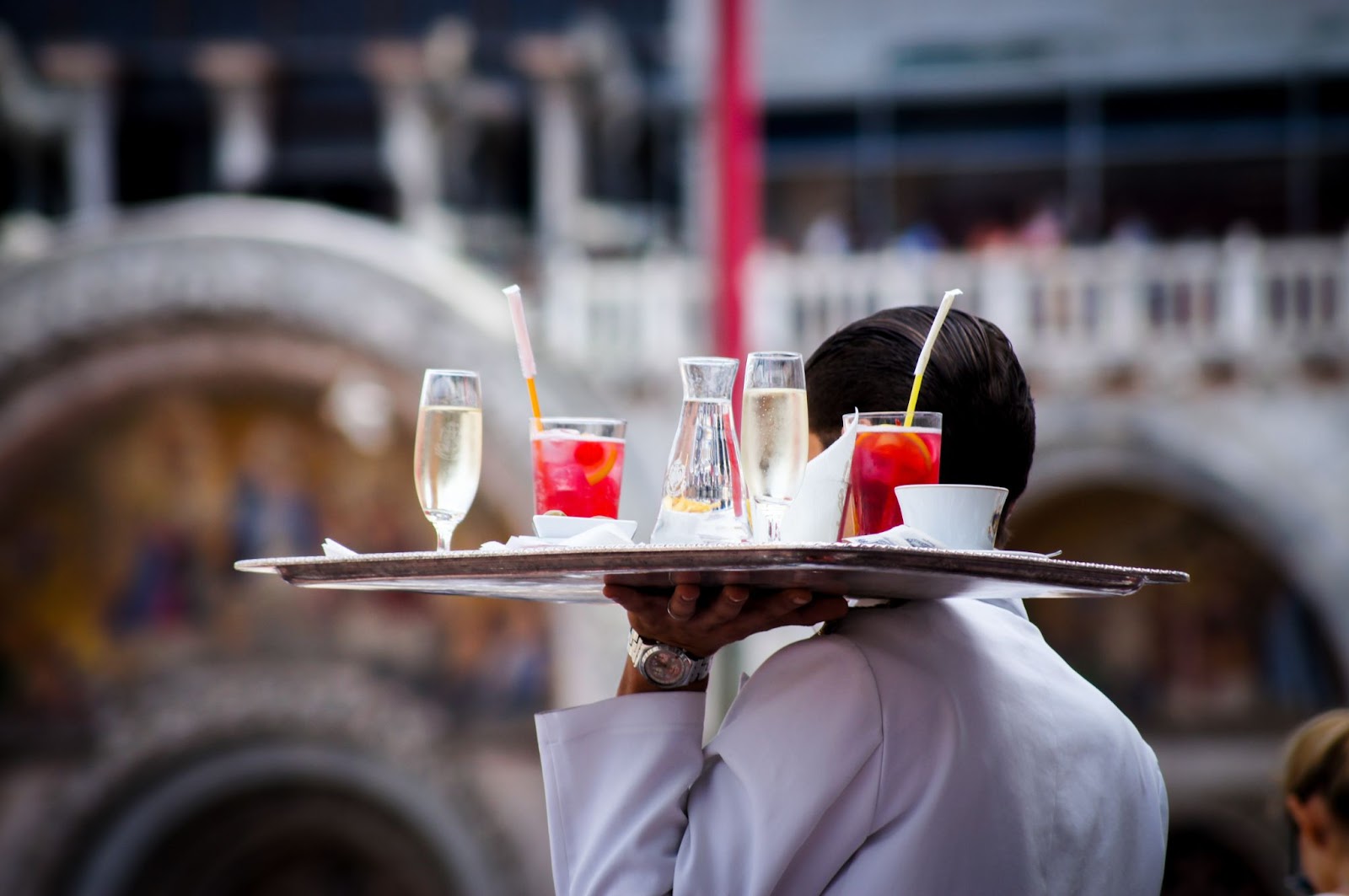 Best of Europe
Europe is known for many things. From the rich cultures that inhabit each of its extraordinary countries, to the variety of different sights you can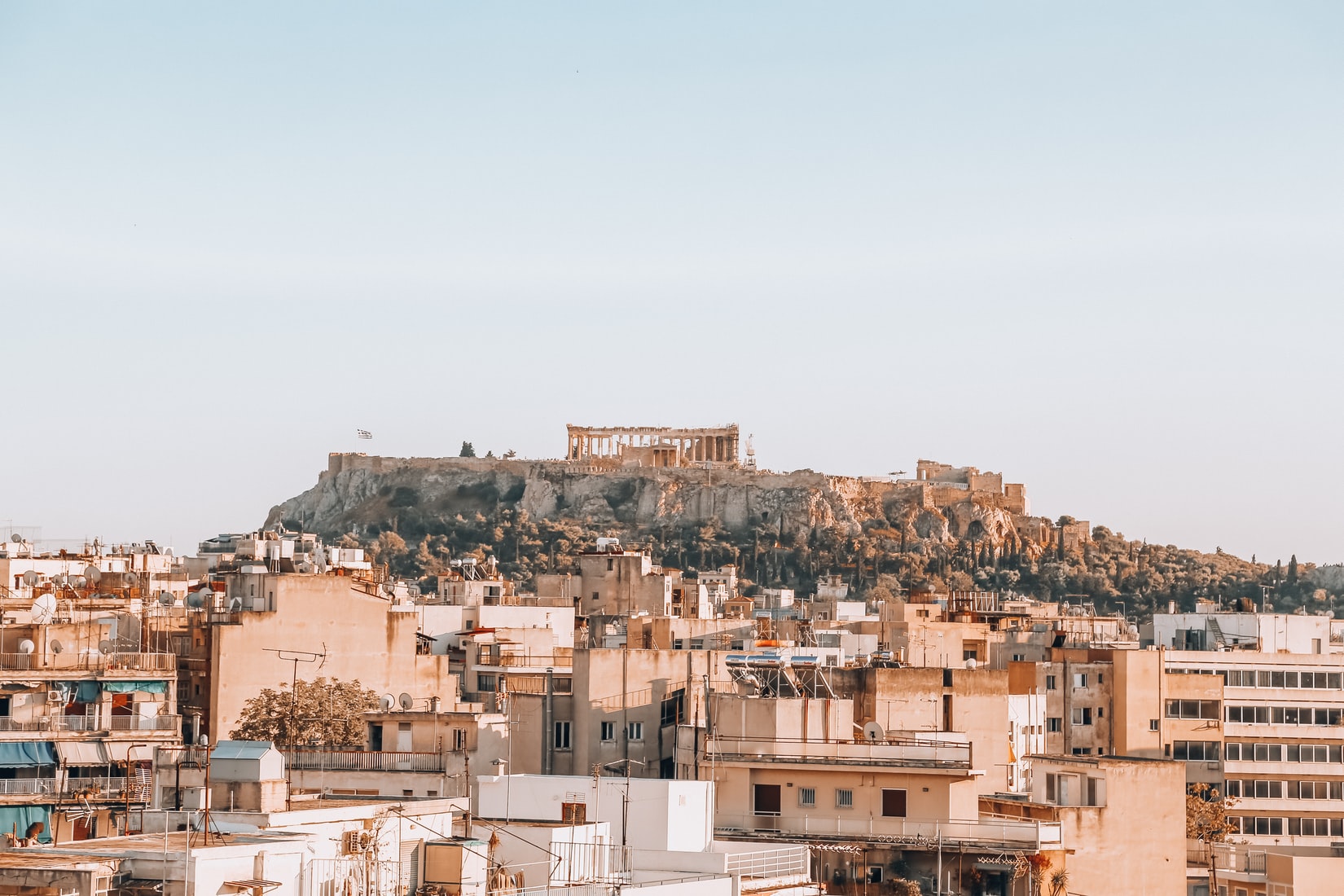 Country/Region Guides
While the Greek mainland is not as developed in tourism as the Greek islands are, it is a fantastic place to go. Because of the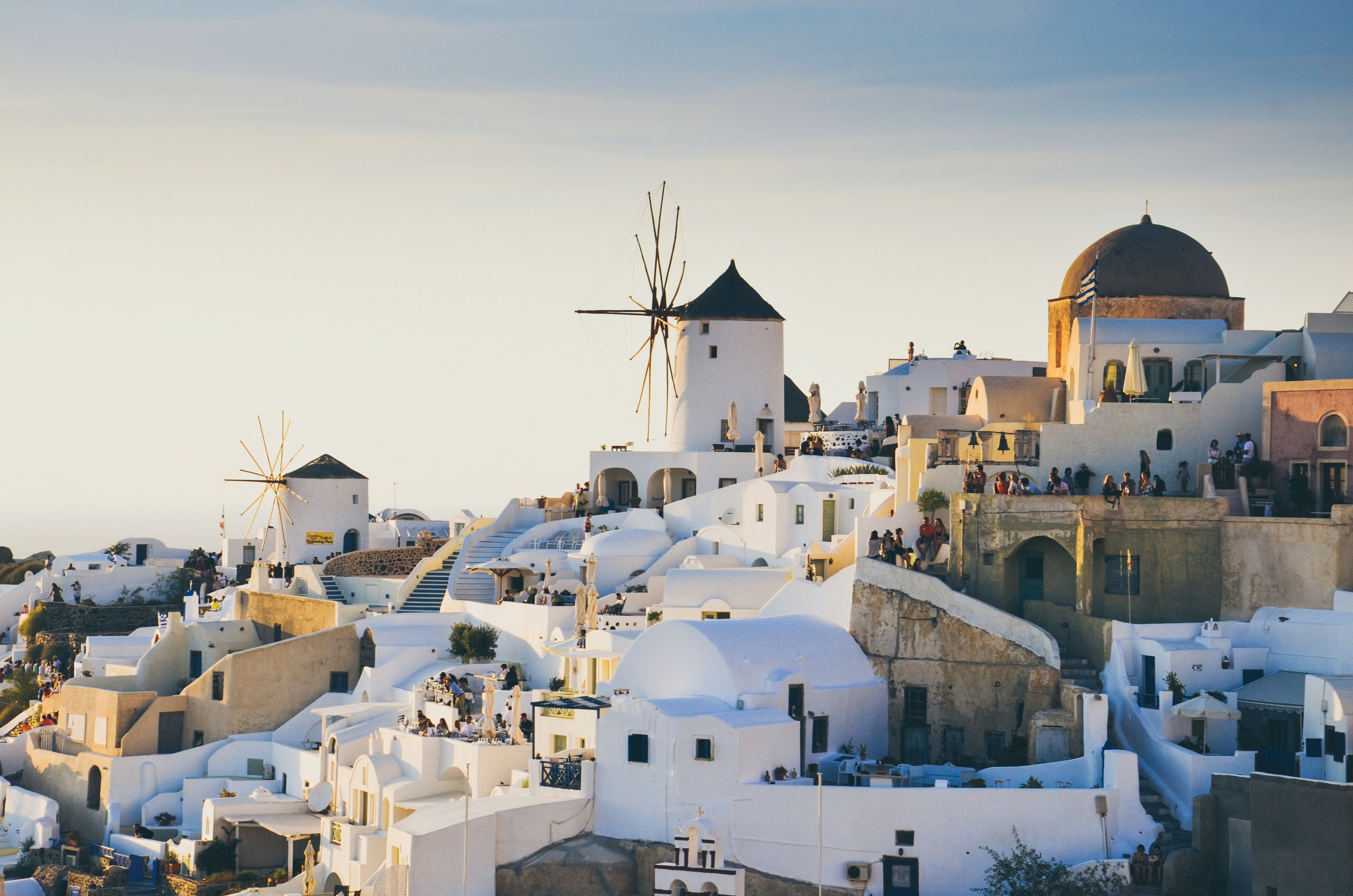 Country/Region Guides
Greece boasts great weather and some beautiful scenery and beaches. Of course, some of the best beaches and coastlines are found on the Greek Islands,