Greece boasts great weather and some beautiful scenery and beaches. Of course, some of the best beaches and coastlines are found on the Greek Islands, a group of 53 small islands not too far from the mainland. There's no way you'd be able to get a train out to these islands, but that doesn't mean that you can't use an Interrail pass to head to them – you just need to use the Interrail Greek Islands pass that allows you travel on ferries in between the islands.

Here's everything you need to know about exploring the Greek Islands with this useful interrail pass.

What is included with the Greek Islands Interrail pass?
There are two different Interrail Greek Islands Passes that allow you to numerous trips between the islands. If you go with the five-trip pass, then this can only be used travelling between the islands themselves. However, if you decide to opt for the six-trip pass, you can also take advantage of two international trips to and from Italy as well. If you do decide to use the six-trip pass, then your options for Italy include Venice, Ancona, and Bari. Whether you go for the five or six-trip pass, you just need to remember that all of the trips need to be taken within one month.

The Interrail Greek Islands pass comes with some other perks as well. For instance, you will receive a wristband and a travel pack as free gifts. If you want to take more ferry trips than your designated five or six, you will receive a 30% discount on domestic ferry trips.

Which islands should I visit?
Your Interrail Greek Islands pass will be valid for travel between all of the 53 islands. That's certainly a lot to choose from! Obviously, you won't be able to travel to all 53, so you are going to have to limit your trip to just a handful of islands. To help you decide which ones to see during your trip, here are some of our favourites.

Mykonos – If you want to enjoy some top nightlife while you are away, then you should almost certainly head to Mykonos. It is known as a bit of a party island among young travellers, but that doesn't mean you have to hit the clubs up each night. These days, there are now a lot of sophisticated bars as well where you can enjoy some local hospitality. When you need to relax, there are some fabulous beaches to unwind on. From the Agios Ioannis beach, you will have stunning vistas across the water to the island of Delos, for instance.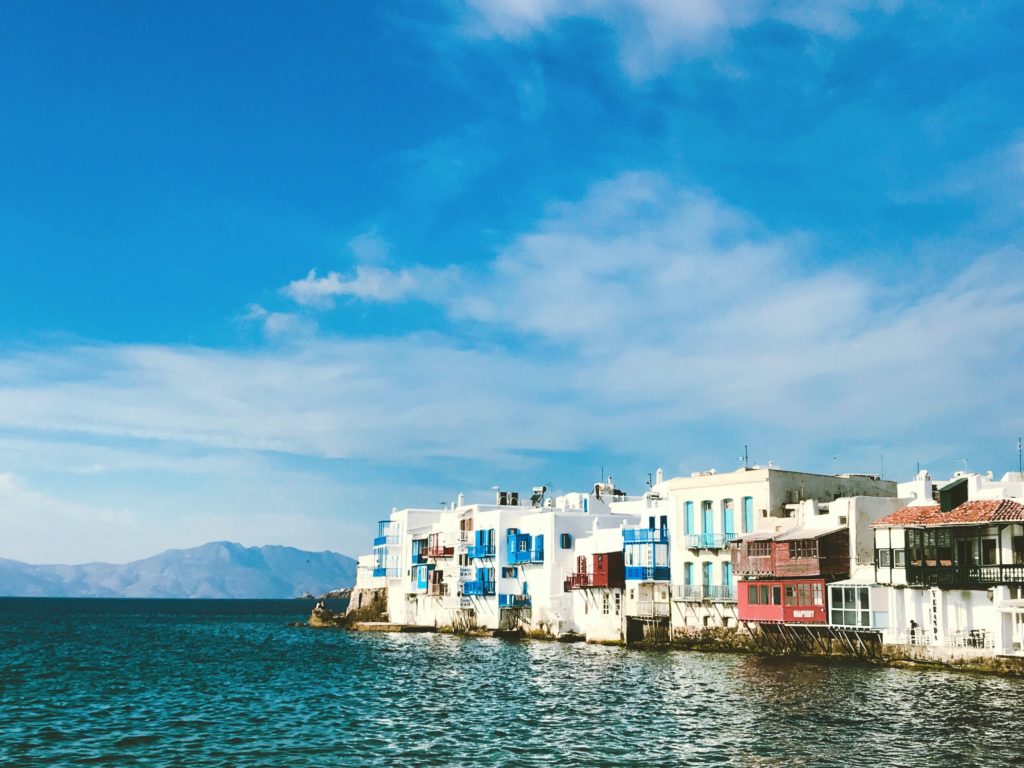 Santorini – Some of the most famous photos and snapshots of the Greek Islands are taken on the pretty coasts of Santorini. You'll find stunning black-sand beaches, quaint fishing villages, and fertile vineyards that produce some of the best wine from the islands. During your stay on Santorini, make sure you take a boat trip out to the Nea Kameni crater, to see how the effects of a volcanic explosion thousands of years ago can still be seen today.
Kefalonia – Sometimes spelled as Cephalonia, it's known for being family friendly and is the place to go if you want to enjoy a very laid-back holiday. You might recognise some of the sights and landmarks as you wander around this scenic island as it was used as the set of the movie Captain Corelli's Mandolin. Today, it is better known for its white beaches, seaside villages, and delicious seafood specialties. It's also a brilliant place to do some snorkelling to explore its crystal-clear coastal waters.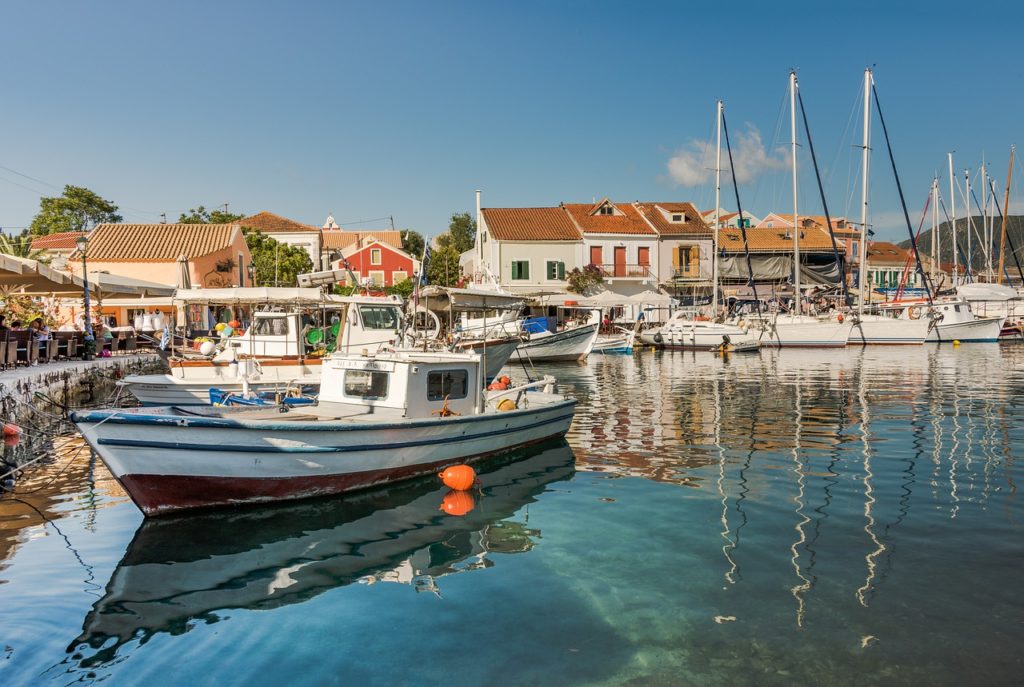 Ithaca – Famous for the many Ancient Greek myths that were set on the island. It was the home of Odysseus, who featured in Homer's epic Odyssey. It also offers some great beaches, although the more inland you go, the more forested the scenery will become. This makes for some thrilling hikes through the forest, though, so is perfect for any traveler who enjoys walking. It's also a popular island with yachting and sailing fans, so you might spot some very fancy ships just off the coast.
Corfu – It's possibly the most famous and well-known Greek Island and has some very prominent French, Venetian, and British colonial influences. It is covered in olive groves and peaceful villages, and also lined with some unforgettable beaches. The southern coast is known for its party vibe so if you don't fancy mixing with young revellers, it is best to stick to the north of the island.
Zante – Zante's reputation as being the main party island has now largely been forgotten and it is being rebranded as a family friendly location. You'll be able to stay in a calm seaside town and spot the famous loggerhead turtles swimming off its coast.
If you use the Interrail Greek Islands pass, you will find it ever so easy to enjoy some island hopping during your trip. That's the best way to see as many islands as possible and to soak up their different cultures.