Interrail in Bulgaria: the ultimate country guide 🇧🇬
Located in Southeast Europe, Bulgaria is bordered by Romania to the north, Serbia and North Macedonia to the west, Greece and Turkey to the south, and the Black Sea to the east. Due to the Greek, Slavic, Ottoman, and Persian influences, Bulgaria prides itself with a rich cultural and historic heritage.
Long, sandy beaches, turquoise water and fine weather, but also gorgeous seaside resorts such as Primorsko, attract holidaymakers into Bulgaria's Black Sea resorts during the summer. Even the two big coastal cities, Varna and Burgas, have attractive beaches. Bulgaria's religious art is admired around the world –  vast Orthodox churches, iconostases and miniature icon paintings, as well as Sofia's Aleksander Nevski Church and 10th-century Rila Monastery rising from a valley in the misty Rila Mountain draw admirers and pilgrims.
Another gem of Bulgaria's is its unspoiled and untamed natural beauty. Seven mountain ranges, snowy peaks and glacial lakes attract hikers, trekkers as well as nature lovers in general. Pirin National Park is the Balkans' best skiing and snowboarding destination, while Bansko is Bulgaria's premium winter sports town.
When it comes to history, Bulgaria has so much to discover. Neolithic settlements, Thracian remains, fortresses, Romans cities, the bathhouses, walls and amphitheatres. Another great thing is Bulgaria's winemaking tradition which dates back to the ancient Thracian times. In a sentence, Bulgaria is a tiny, a slightly under-rated, country where you can find it all – the mountains, the rivers, the lakes and the beaches. And, it will be easy on your wallet! 
The top 4 cities to visit in Bulgaria
Over a century ago, Prince Ferdinand of Bulgaria wanted to make Sofia a fashionable capital to the likes of Prague or Budapest. Some parts of his vision can still be seen, and Sofia is becoming one of the most fascinating capitals in the Eastern Europe, as well as one of top cities for tech start-ups. 
In the popular Shishman Street, you can enjoy local art and fashion, food delicacie. Walking down Shishman Street will take you to larger landmarks, such as Patriarch Evtimiy Boulevard, Church of Sveti Sedmochislenitsi (Seven Saints Church) and St. Sofia Church that gave the city its name. 
Sofia is also one of the greenest European capitals, so stop and relax in the Borisova Garden in the city centre. 
From Sofia, you can take a day tour to the Rila Monastery situated in the Rila Mountains. This Eastern Orthodox Monastery was built in the 10th century and its artwork in and around the main church is mind-blowing. 
Try Tarator, the Bulgarian cold salad consisting of cucumbers, yogurt, dill and spices, or Shopska Salad, named the national dish because the salad colours are the same as the Bulgarian Flag, is the combination of fresh tomatoes, onions, cucumber and cheese.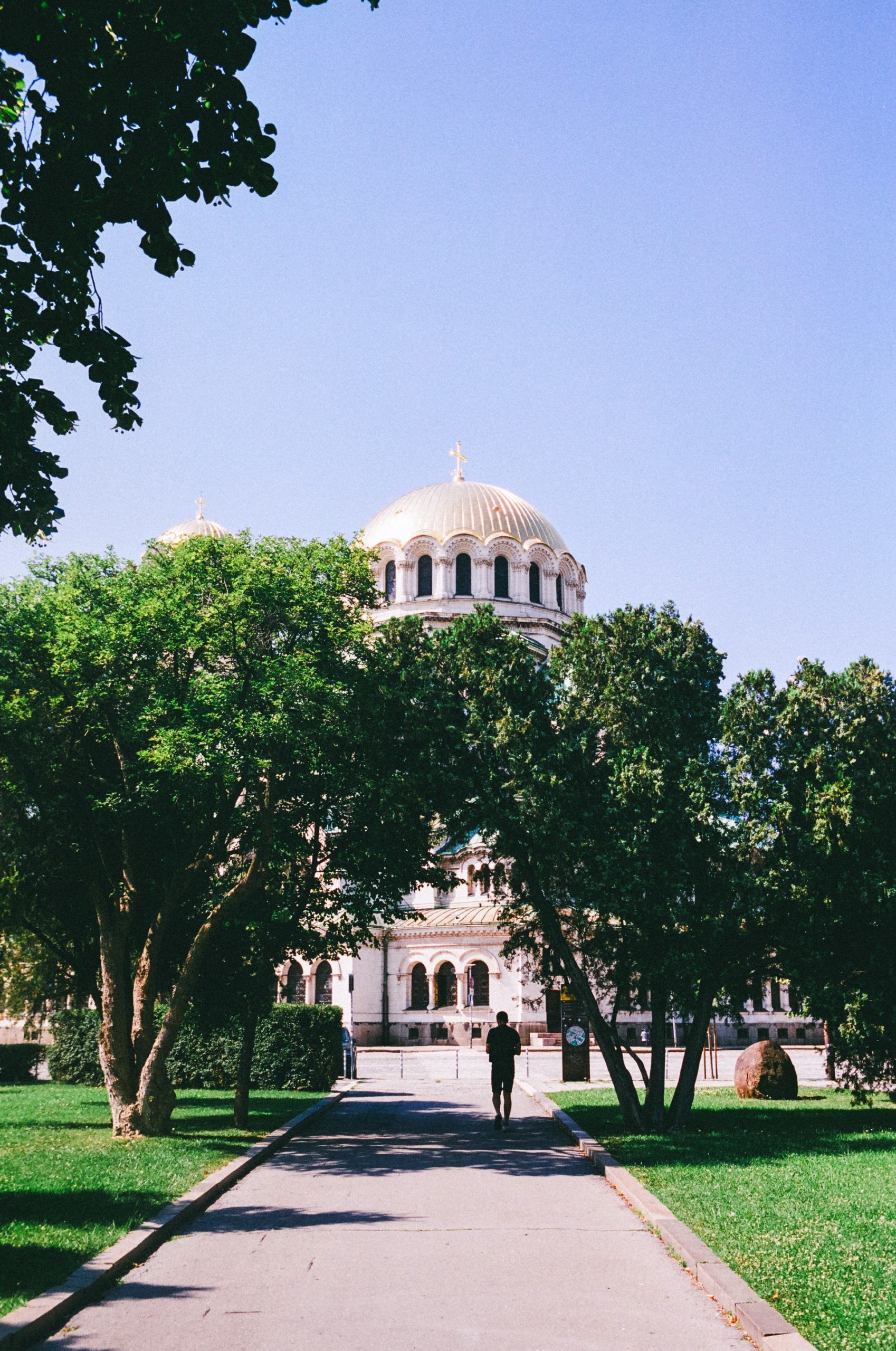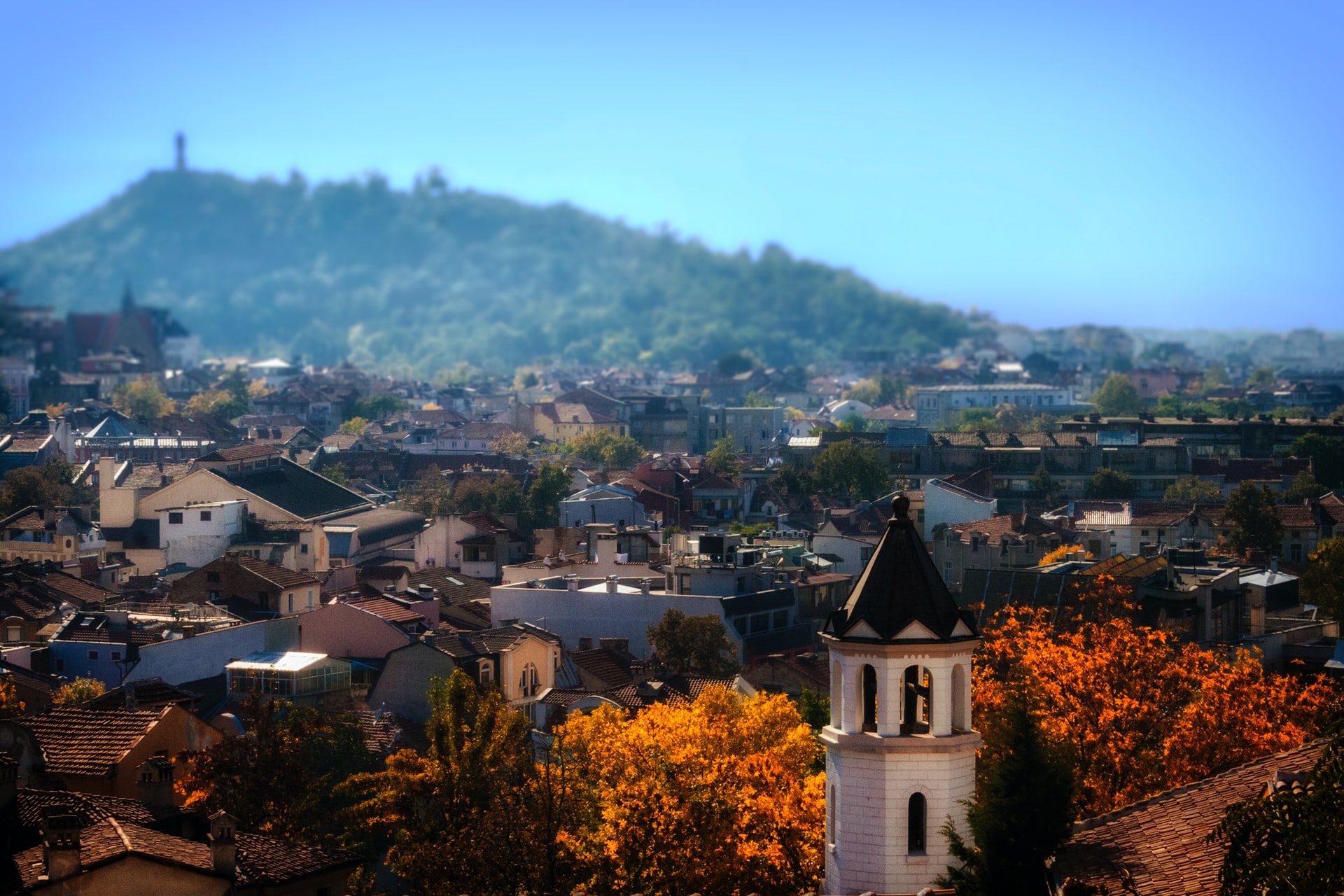 This charming town is an unlikely blend of modern architecture, ancient ruins lying nonchalantly in the city and a youthful vibe with exhilarating nightlife. Plovdiv was once a thriving ancient Roman city, while nowadays it is a unique blend of old and new. 
Investments Plovdiv received as European Capital of Culture 2019 have left the city more beautiful than ever, and the city's cultural programme is full of opera, jazz, open-air art and more. 
In Plovdiv, you can enjoy a unique experience of a pleasant shopping streets, which flow past its 2nd-century Roman stadium and a 15th-century mosque. Just a block or two east of the main street, there is Kapana or the "Trap". Kapana is a maze of small streets and home to various craftsmen and is fast becoming a very trendy area in Plovdiv. There is a lot of street art too. To get a great view of the city, climb up to Nebet Tepe Park, an ancient ruin dating back to 4000 BC. 
During the summertime, Varna's unspoiled Black Sea beaches attract a large number of visitors. Besides swimming and sunbathing, you can enjoy a diverse offer of clubs, bars, and cafes along the shoreline. As the cuisine of Bulgaria is a blend of Mediterranean, Balkan, and Asian specialities, make sure to try some. And don't forget rakia!
If you want a retreat from the bustling places, try the Sea Garden – a magnificent garden that will relax your mind and soul. Moreover, there are also a number of historic places in Varna. From monasteries and mosques to the cathedral, there are many well-preserved landmarks telling the story of the Bulgarian heritage.
 Just beyond Varna, there is an astonishing complex of Orthodox cave retreat with a monastery and catacombs. Varna's second-century AD Roman Baths are remarkably well-preserved, and they're the largest in Bulgaria as well as the fourth largest in Europe. Also, make sure not to miss the Store Forest – Bulgarian desert with a range of stone columns, around seven meters high, encompassing space of around 13 square kilometers.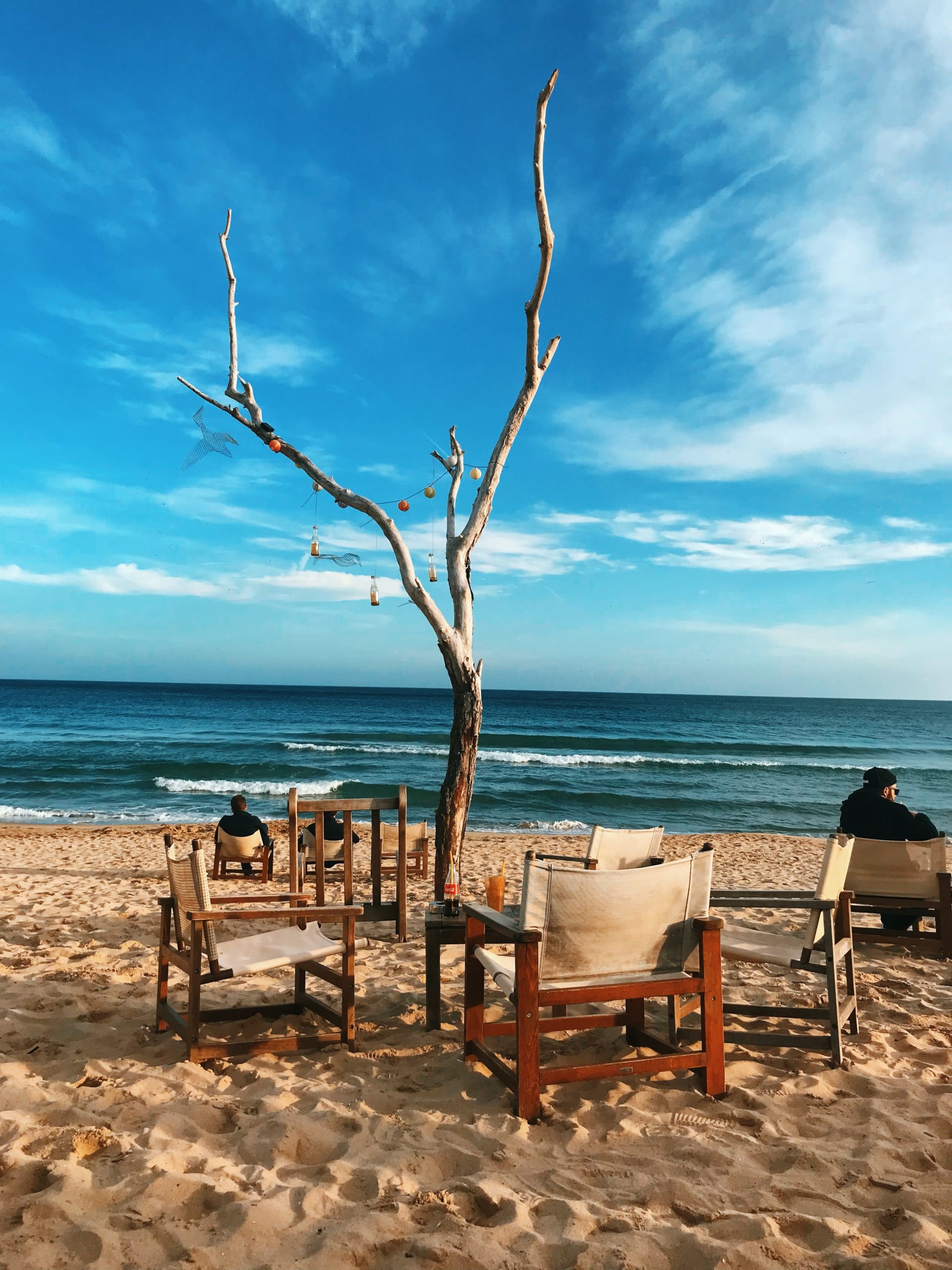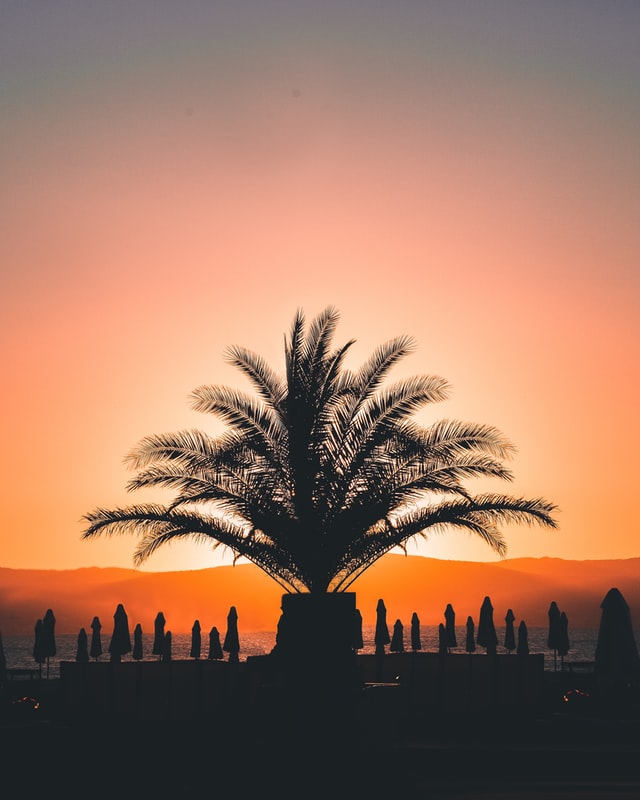 Located at the westernmost point along Black Sea Coast is the beautiful and charming port city of Burgas. Ever since the Bronze Age, Burgas has been the country's most vital centre for culture, tourism, industry, and transportation. 
Burgas' Sunny Beach is one of Europe's best party destinations with clubs and bars, as well as a beloved tourist spot during the hot summer months due to its golden sandy beaches. 
While in Burgas, make sure to visit St. Anastasia Island – a volcanic rock island, surrounded by mystery and hundreds of legends and stories about it. As far as cuisine is concerned, Burgas has some of the best restaurants in this part of the country. People say that Black Sea mussels are so divine that they're singlehandedly worth a trip to Burgas (top tip: head to Goldfish / Zlatna Ribka, which is a very cozy eatery with a chic hipster-sailor vibe). Meat lovers should definitely try the traditional pork sach, an outstanding dish that contains pieces of juicy pork, eggplant, carrot, mushroom, onions, lemon, tomatoes, and green peppers.
People who visit Bulgaria also visit...
Turkey 🇹🇷
There is a direct night train from Sofia to Istanbul, with lots of options by coach from coastal cities like Burgas.
Romania 🇷🇴
There is a direct day train that runs from Sofia to Bucharest every day during summer (June to October). There is no food service so be sure to bring a picnic to keep you occupied!
Greece 🇬🇷
There is a direct train between Sofia and Thessaloniki in northern Greece, which takes 8 hours 30 minutes.
N. Macedonia
There is no direct train connection between Bulgaria and North Macedonia, but there are plenty of options by bus, and train options via Serbia or via Greece.
Which Interrail pass do I need to travel around Bulgaria?
Interrail Global Pass
The only travel pass that lets you ride on trains in 33 different countries and discover over 40,000 destinations. Available in 1st or 2nd class.
Interrail Bulgaria Pass
Explore the whole of Bulgaria with this country-wide Interrail pass, now available digitally. 3 day, 4 day, 5 day, 6 day, 8 day passes available.
Do I need to make train seat reservations in Bulgaria?
Expresen Vlak
Faster trains (routes: Sofia to Plovdiv, Sofia to Varna, Sofia to Burgas).
Reservations are required (approximately €0.25, or BGN 0.50 in local currency).
Barz Vlak
Local 'rapid' trains.
No reservation needed.
Patnicheski
Slower local trains.
No reservation needed.
The train network in Bulgaria is operated by the Bulgarian State Railways (BDZ). You can look up train times on the BDZ website.
Where to stay in Bulgaria
Smart Hostel Sofia
Situated in the heart of Sofia, this hostel offers tours all over Bulgaria, tours in and around Sofia, cooking classes, wine tasting, escape rooms, bike rental and lots of other activities to make sure you get the most out of your trip to Bulgaria.
Hostel Old Plovdiv
What a unique hostel! Voted the best hostel in Bulgaria 5 years running, it's also one of the best value. Stay in an historic building, which was built in 1868 and belonged to a wealthy tobacco merchant. Complete with antique furniture, you'll feel like you've gone back in time.
Nomando Hostel - Varna
The newest and the most highly rated hostel in town is situated in a quiet area, at the heart of Varna, only 350m from the Dormition Cathedral, with breakfast included. From here, the beach and the Sea Garden are only a 15-20 minutes walk away and the railway station 10-15 minutes.
A16 Hostel - Burgas
Located in the very heart of Burgas, the superbly-rated A16 Hostel offers brand new private rooms, a spacious lounge area including a fully equipped kitchen, dining area, sitting area, flat-screen TV, board games, a table football, books, and more. Contemporary design throughout, as well as curtains on bunks for added privacy.
Sofia International Film Festival
Each March, a celebration of international independent films gathers together film stars, journalists and cinema fans.
Kapana Fest - Plovdiv
Plovdiv's artist neighbourhood hosts street parties, open-air musical performances and late-night carousing during this vibrant five-day festival of culture.
Varna Summer International Music Festival
One of the country's leading festivals of orchestral and chamber music, as well as ballet, is held every year in June and July. Events are held at the Open-Air Theatre, the City Art Gallery and the Festival Hall.
Burgas Sand Festival
In early July, the city of Burgas throws its annual sand festival at the northern end of Burgas Beach, which encourages local and international artists to use a special, rain-resistant sand to create detailed sculptures that fit the year's theme. The festival has been running since 2008 and plays host to some stunning creations!
Kazanlâk
As the rose is Bulgaria's national flower, the festival celebrates the culmination of weeks of petal picking throughout the May/June rose season. It includes folk dancing, rose-scented produce, live music and a procession led by a 'Rose Queen'.
Read more about Bulgaria on our blog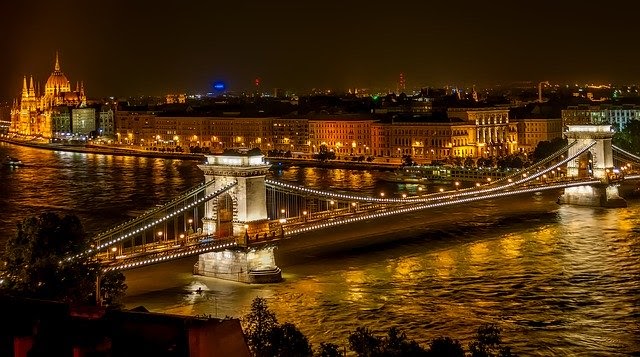 Country/Region Guides
Looking for an extraordinary interrailing trip? Then how about travelling around Hungary, Romania and Bulgaria! Three incredible eastern European countries, they are full of fascinating
Are you trying to plan your Interrail trip but don't know which countries are included on your Interrail Global Pass? Well, luckily our Interrail planning

Interrail Adventures
When I spoke to you last, I was barrelling through the Bulgarian countryside, in a two-carriage train with some Estonian travellers – Interrailing doesn't get