Situated in southern Romania, the beautiful capital of Bucharest is quickly becoming a favourite among interrailers, due to the affordable prices, vibrant atmosphere and delicious traditional cuisine.
A bustling city with plenty of notable landmarks, including the Palatul Parlamentului government building, the 15th-century Curtea Veche Palace and Herăstrau Park, you can easily spend a few days here exploring all that it has to offer. Also known as 'Little Paris' due to its picturesque architecture and similarity to the French capital, there's so much to see and do here during your interrail trip.
Read on to find out how to get to Bucharest from London, the top sights to visit, where you should go for the best food/drink and where you should stay when in this historic city.
How to Get to Bucharest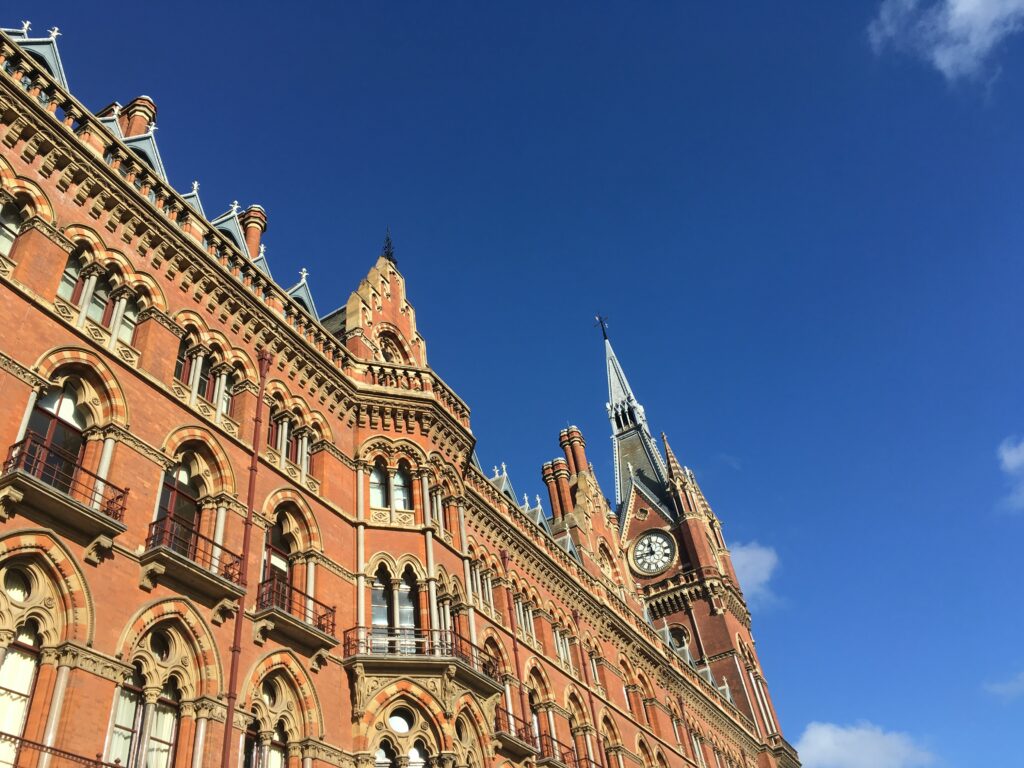 Bucharest is a very accessible city, with plenty of transport links to choose from. For example, if you're looking to fly to Bucharest, all of the major airlines fly there, from British Airways to Wizz Air. Taking just over 3 hours, it's a quick flight which will get you into the capital and ready to explore, before heading on the train to visit nearby Hungary or Romania.
Whilst in Romania, you can choose to use a Romania Interrail Pass, which is the best way to visit the key highlights like Bucharest, Transylvania and the Black Sea. Alternatively if you're looking to go further afield, or you're travelling around Europe, the Interrail Global Pass is perfect. A flexible and budget-friendly option, it gives you the chance to venture around up to 33 different countries in Europe.
If you're travelling from the UK, you'll be pleased to know that there are 2 major routes from London:
Route One: London – Paris – Stuttgart – Budapest – Bucharest.
Route Two: London – Brussels – Vienna – Budapest – Bucharest.
Top 5 Things to do in Bucharest
1) Old town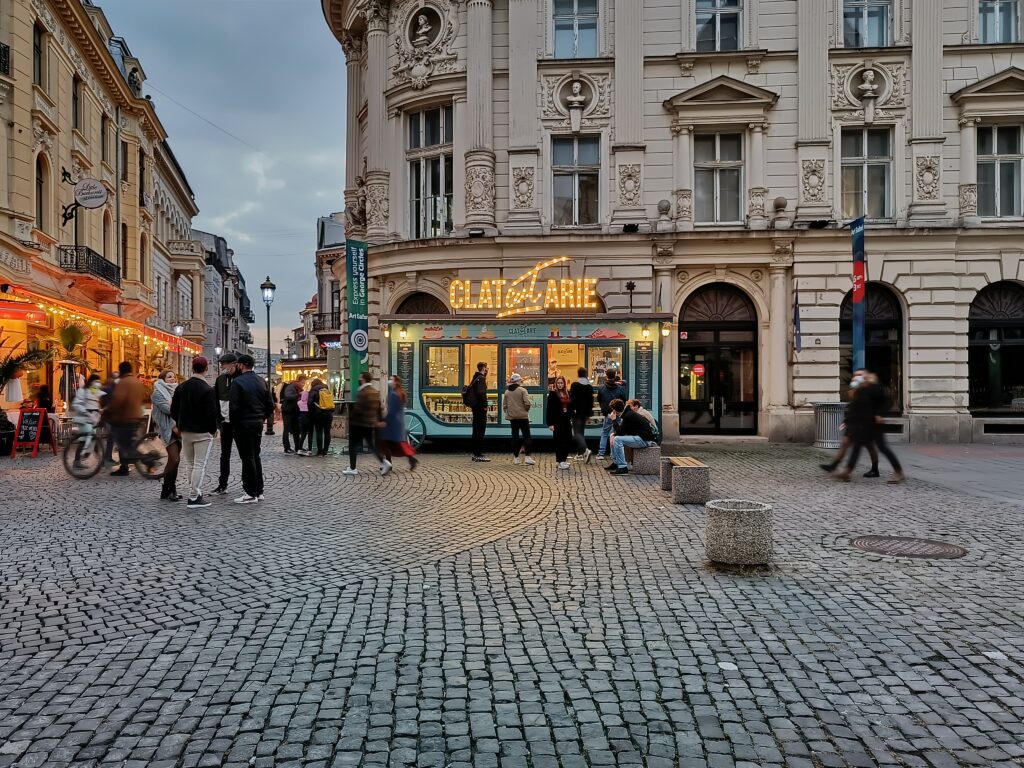 If you're looking to fully immerse yourself in the history of Bucharest, head to its beautiful old town. With cobbled streets, impressive architecture and chic restaurants and bars; it's an exciting and vibrant part of the city that you'll love to explore during your time there.
2) Herăstrau Park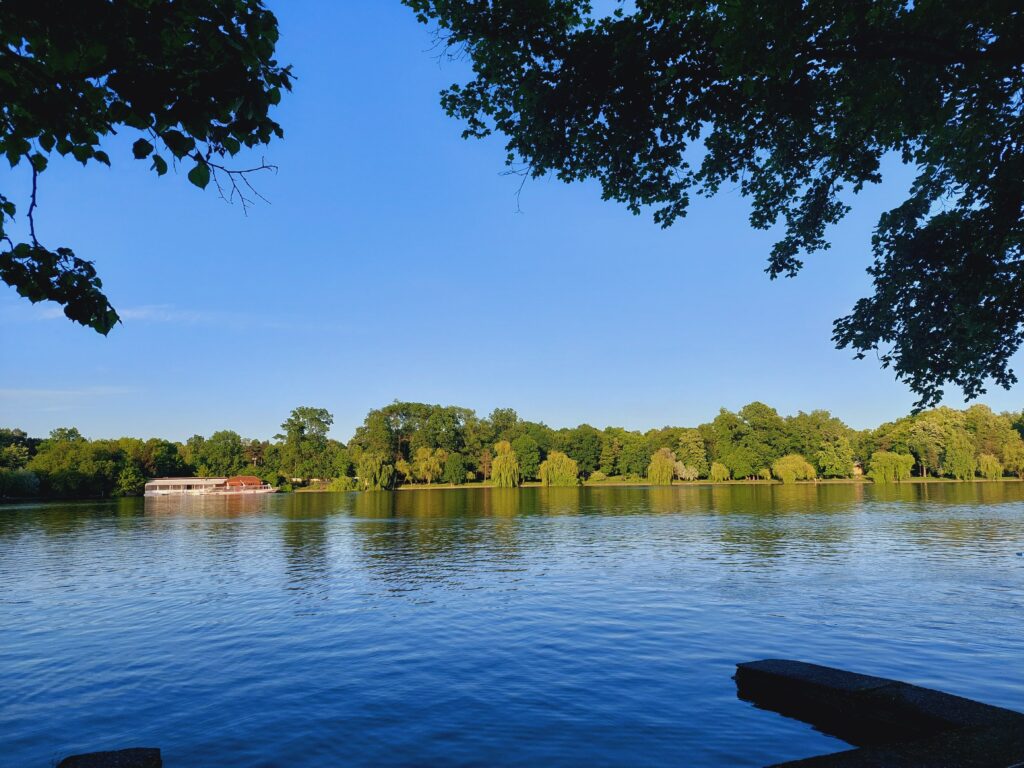 The largest park in Romania, Herăstrau Park is considered to be the most spectacular, and the most visited in the city. Spanning 187 hectares around a tranquil lake, it's beloved by locals and tourists due to its diverse wildlife and breathtaking scenery.
3) Stavropoleos Monastery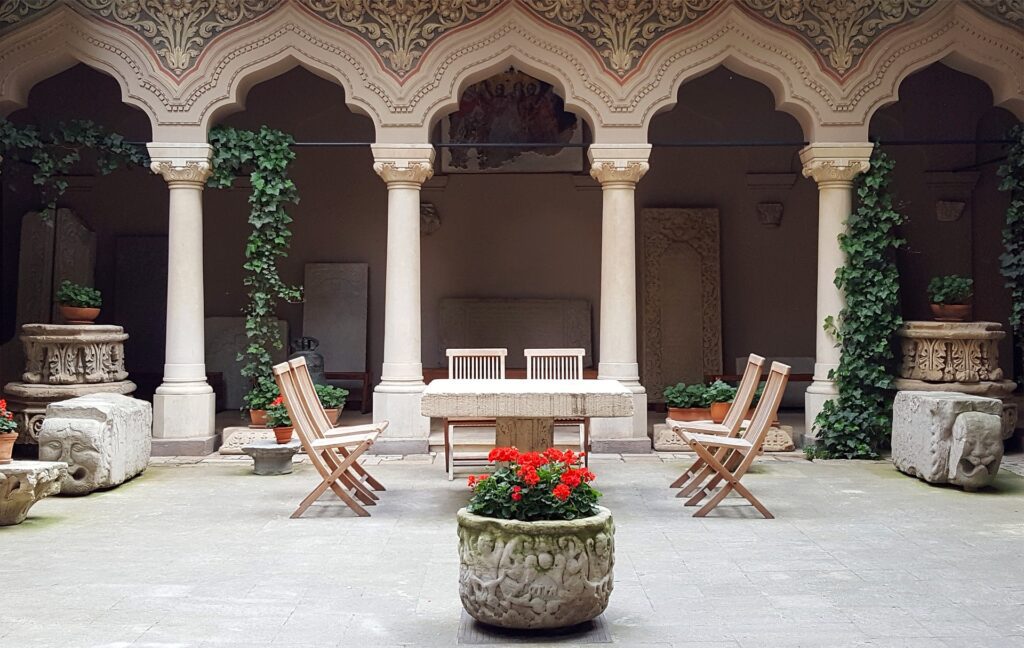 Built in 1724, Stavropoleos Monastery is an Eastern Orthodox monastery that's home to six nuns. Designed in the iconic Brancovenesc style, its unique architecture makes it a popular landmark to visit when in Bucharest. Located in the city's heart, there are often tours around the monastery available if you're interested in finding out a little more about its history.
4) National Museum of Romanian History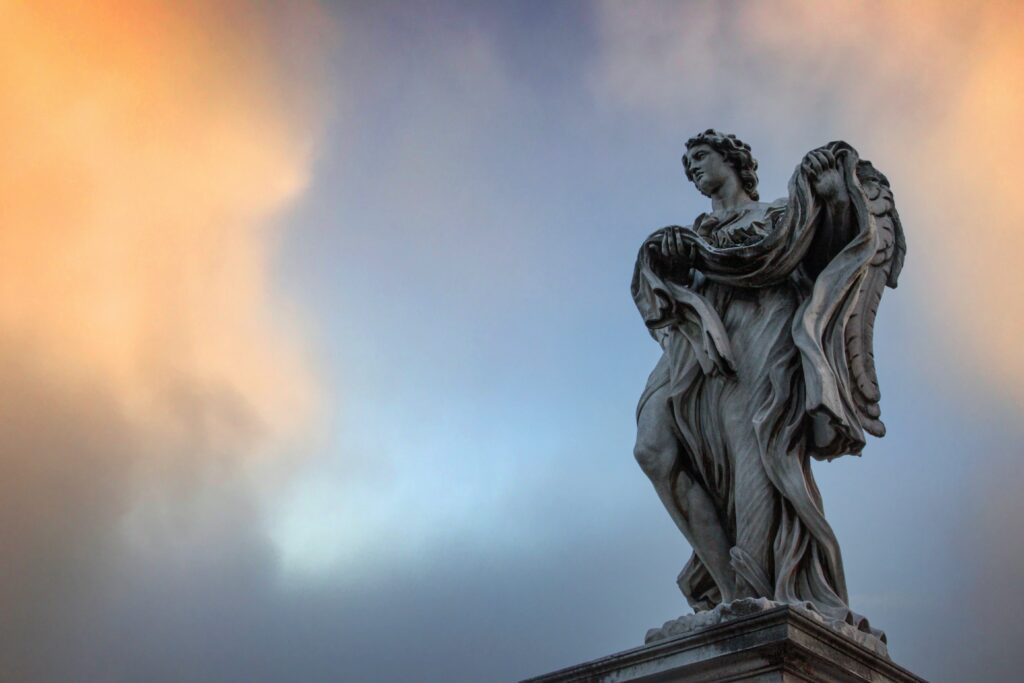 One of the most beautiful buildings in Bucharest is undoubtedly the National History Museum of Romania. Located within the Calea Victoriei in a building which used to house the postal service, it contains a variety of Romanian history artefacts dating all the way back from prehistoric times to the modern day.
5) Ateneul Român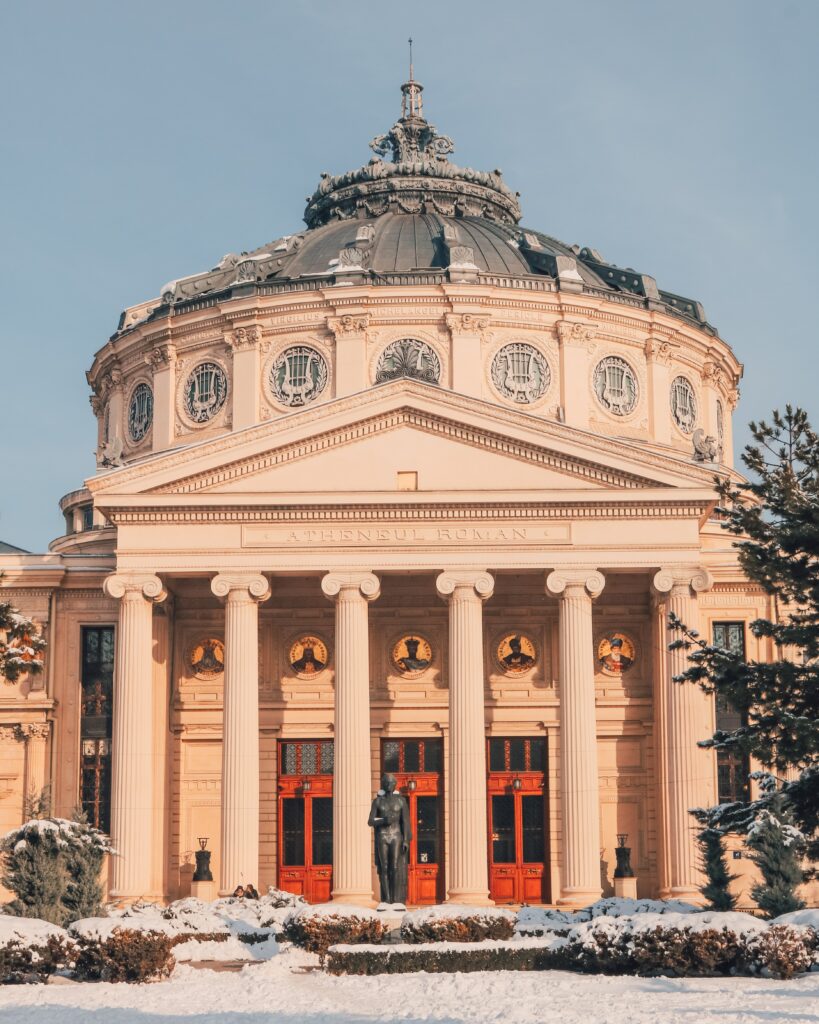 A sight to behold, the Ateneul Român (or the Romanian Athenaeum) is a prominent concert hall located in the centre of the city. Dating back to 1888, it's most famous for its domed roof, and is home to an array of performances throughout the year, from the philharmonic orchestra to the beloved George Enescu Festival.
Where to Eat and Drink in Bucharest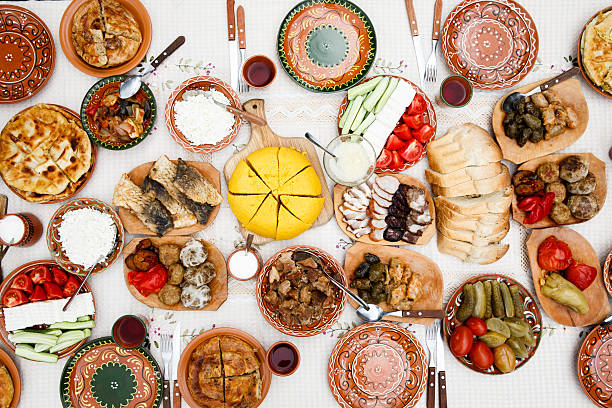 It's no surprise that in Bucharest, there are plenty of places to eat and drink. Perfect for a two-day trip, you can wander around the city and find delightful traditional dishes, European dishes or even food from further afield. So matter what you're craving, you can rest assured that you're catered for when interrailing there.
And when it comes to snacks, you'll be spoilt with the amount that's on offer. Some of the top are:
Placinta – a delicious sweet or savoury pastry.
Covgri – scrumptious traditional Romanian pretzels.
Scovergi – a tasty flatbread that can be sweet or savoury.
And when it comes to the restaurants in Bucharest, there are so many great options, whether you're looking for something that's wallet-friendly or you're treating yourself during your interrailing trip. Some of our recommendations are:
Taverna Covaci – perfect if you're looking for hearty traditional Romanian cuisine whilst in the Old Town.
Lacrimi so Sfinti – an extraordinary little restaurant with quirky names and friendly staff.
Caru' Ce Bere – the oldest restaurant in the city, this should be on your list when visiting Bucharest!
And when it comes to bars, you should add these to your itinerary:
Zaganu – located on the Calea Victoriei they sell a variety of tantalising beers, including craft beers.
Zeppelin Pub – an eclectic venue with a large selection of drinks.
Green Hours Jazz Cafe – for those that are looking for a refreshing drink and great live music.
Where to Stay in Bucharest
Accommodation-wise, Bucharest has something for all budgets. Whether you're looking for a hostel, a hotel or a B&B, you're covered. Some of the best for interrailers include:
Little Bucharest – a boutique hostel with private rooms and a picturesque location.
Hotel Trianon – friendly staff, spacious rooms and a delicious breakfast are on offer at this centrally located hotel.
Lagom Hotel – budget-friendly, comfortable rooms are available at this modern hotel.
No matter what you spend time doing in Bucharest, you're guaranteed an unforgettable couple of days. Somewhere you'll want to visit again and again, you'll be spoilt for choice when creating your 48-hour itinerary!