So you've got 48 hours to spend in Brussels. A historic hub and the capital of Belgium, there won't be a moment where you're bored. Known for its fabulous cuisine and architectural landmarks, Brussels is the ultimate European destination. Want to delve into delicious waffles? Or perhaps you want to admire an artistic masterpiece at the Royal Musueum of Fine Arts? Then you'll adore your time spent in Brussels.
Although Brussels is a tourist favourite, it's not as popular as Ghent or Bruges; meaning that you'll have plenty of opportunities to sightsee without the hassle of big crowds. This is because Brussels is known as the centre of education and the Belgian economy. But don't worry – that doesn't mean it's any less exciting. There are more than enough things to keep you busy throughout your two days in the city.
So if your Brussels trip is fast approaching, then you'll want to start planning what you do there, where to eat/drink and where to stay. To help guide you, we've created a handy list with a great selection of options to choose from.
What to do when in Brussels
As aforementioned, there is lots to do in Brussels. With something for everyone, you'll have a full itinerary in no time. Whether you're a history buff or prefer something a little more modern, you're spoilt for choice in this Belgian delight.
Brussels Atomium
First up on the list is the Brussels Atomium. A landmark building in the city, it was constructed in the 1950s for the 1958 Brussels World Fair. Designed by Andre Waterkeyn, Andre and Jan Polak, it's an incredible 335ft tall, rising high above the city. An iconic symbol of the city, you can marvel at the landmark both externally and internally!
Royal Palace
On your first or second day, why not visit the Royal Palace. The official residence of the Belgian Royal family and a popular tourist attraction, there are free guided tours of the interior of the palace offered between July and August. With neoclassical facades and beautifully manicured gardens, the palace is a must-see when on your Brussels trip.
Grand Place
Situated in the heart of Brussels' beautiful old town lies the Grand Place (the city's main plaza). Elegant and awe-inspiring, the main plaza has architecture that's influenced by Baroque and Flemish styles; with a lot of it dating back to the late 17th century.
Saint Michel Cathedral
Dedicated to the patron saints of Brussels (St Michael and St Gudula), this extraordinary Gothic-style church dates back to 1225. With two towers that measure an incredible 69 meters tall, an impressive facade and a beautiful interior, the cathedral is frequently on the top ten lists of things to do when in Brussels.
Where to eat and drink in Brussels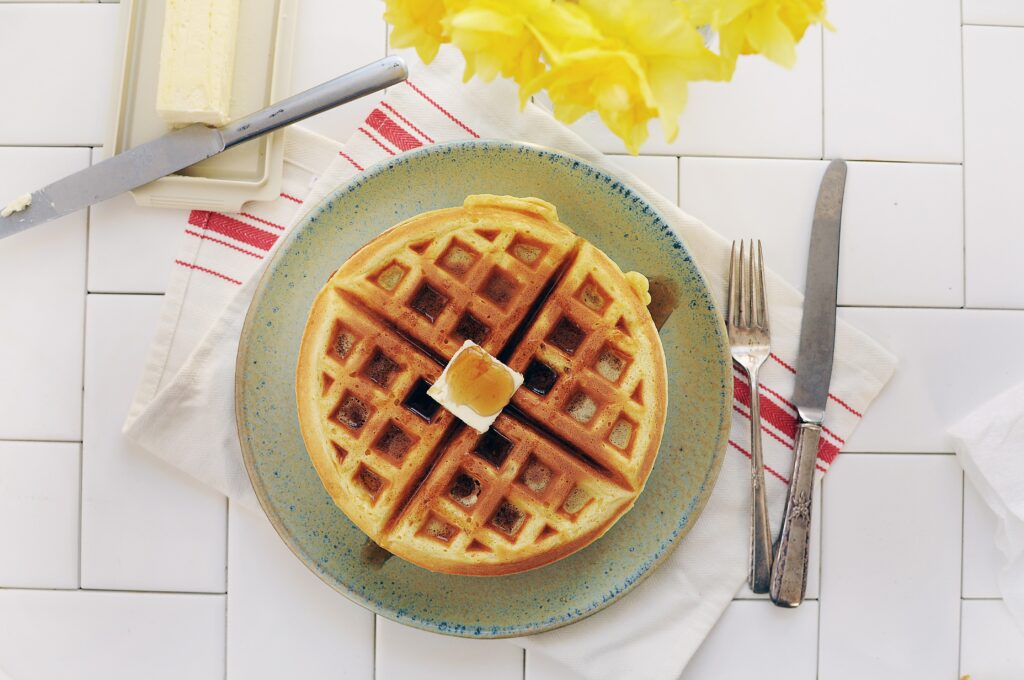 For anyone that's previously been to a Belgian city, you'll know that the country has a delicious selection of food and drink. From decadent waffles to refreshing steins of beer, you won't go hungry (or thirsty) when you're there! An important aspect of Belgian life, there are plenty of places to eat and drink when on your 2-day trip!
Food
Le Bistro – Porte De Hal – located in the Marolle district, Le Bistro Porte De Hall, is a mouth-watering restaurant serving traditional Belgian fare. From Flemish beef stew to succulent mussels, there are so many options to choose from. They also offer the staple Belgian beers – which are bound to go down a treat after a long day of exploring the city.
Le Marmiton – situated in the heart of Brussels (and in walking distance of the Grand Place), Le Marmiton is a fabulous restaurant with a tasty selection of Belgian and Flemish cuisine. From local mussels to croquettes created using traditional Belgian cheese (Herve), you're guaranteed to have a wonderful time at this eatery.
De Pistolei – the third restaurant on our list is De Pistolei. Although this restaurant/cafe is less formal, it's a great place to grab a light bite during your trip. Affordable yet offering a good selection of food, it's a good option if you're looking for fuss-free dining.
Drink
Green Lab – if you're looking for a quirky yet contemporary bar, then Green Lab is a great option. With a buzzing atmosphere and alluring green lighting, it's a cocktail bar that's not to be missed. Offering a wide selection of absinthe, gin and the traditional Belgian beer it's the perfect place for a tipple or two.
A La Mort Subite – alternatively, if you're looking for something a little more traditional, then how about A LA Mort Subite? Owned by the Vossen family for over four generations, it serves refreshing lambic beer as well as other tantalizing options in an extraordinary setting.
Stand-out food
Speculoos – a shortcrust cinnamon biscuit made in the region that's beloved by tourists and locals alike.
Half-en-half – a mixture of white wine and champagne that's very popular in the city.
Where to stay in Brussels
Photo by Jonathan Ricci on Unsplash
Like Bruges or Ghent, Brussels has plenty of wonderful places to stay. So whether you're looking to splurge and stay in a 5* hotel or you're looking to keep your trip a little more budget-friendly, there are tons of options to choose from.
An important thing to consider if you're interrailing through the country and stopping off in Brussels for 48 hours, is where you should stay in the city. As mentioned above, the city is a major centre for both culture and education. But it's also home to various scenic sites, entertainment venues and spectacular architecture. There are, however, particular neighbourhoods that locals recommend tourists to avoid, including the Molenbeek, Anderlecht and Schaerbeek; so it's important that you do your research before booking accommodation in the city.
Anyhow, here are three affordable yet comfortable places that are frequently rated highly by visitors to the city.
Sleep Well – offering modern and cozy dorms and private rooms, as well as a bar, a game room and free breakfast each morning.
Youth Hostel Jacques Brel – located in the centre of the city, this youth hostel has a buffet restaurant, great evening entertainment and a lovely terrace. It's also only 15 minutes from the Grand Place, making it an ideal spot to stay during your two days in Brussels.
Best Western City Centre – you can't go wrong with a Best Western. A 3* hotel, it offers great accommodation, food and good service. An easy option that's also situated in the heart of Brussels, it's a popular choice with tourists.
How to get to Brussels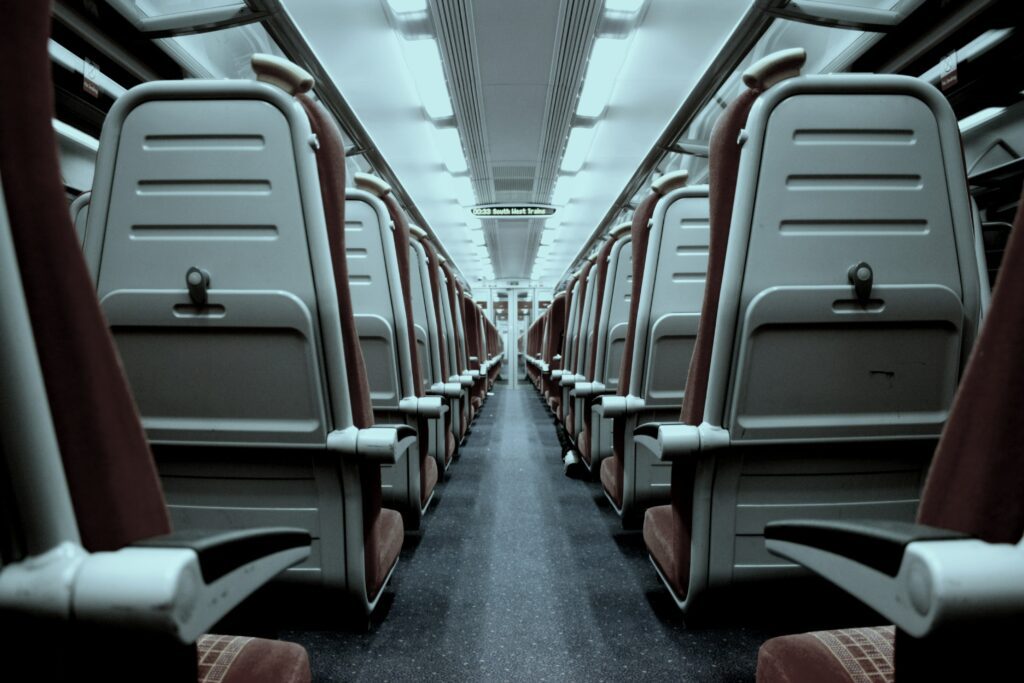 Due to Brussels' central location in Belgium, it's pretty easy to get to from both the UK and it's other surrounding European countries. For those living in the UK, there are a variety of ways to get to the city, from taking the Eurostar, to flying and driving. If you're planning on doing a interrail trip, then the easiest way to reach Brussels is probably via the Eurostar; that way you can get off the train in the city, spend the next 48 hours there then get a train onto your next your next destination.
However, if you're still not sure which option is best for you, here's a little bit of information about each one to help your decision.
Eurostar
Easily the most fuss-free option, the Eurostar is a popular choice for those travelling from London. On the train (which only takes 1 hour and 53 minutes) you can sit back, relax and enjoy a snack and a drink or two whilst the time slips away.
Flying
Only taking just under 1 hour from London, flying to Brussels is an affordable option for those going for a fabulous weekend away. With a centrally located airport, it's easy to reach from the city, making it an easy option if you don't want to travel by train.
Driving
If you opt to drive from the UK, then the distance between London and Brussels (for example) is between 4-4.5 hours. You could take the Eurostunnel from Folkestone (you would arrive in Calais) or you could take the ferry, which would also take you into Calais.
So, there you have it. There's a brief guide to how you can spend your 48 hours in Brussels, where to stay, where you could eat/drink and how to get there. When travelling to any city it's a good idea to plan these things in advance, so that you can make the most of your time in your chosen holiday destination. And with Brussels, there's so much you can do whilst you're there; so it's nice to pick and choose the best things to do before you travel.
An amazing city through and through, you're guaranteed an unforgettable 48 hours in the city, regardless of what you have planned.