Let's face it – we all enjoy a good film now and then. There's nothing like being transported to a far-off land, with new adventures and interesting characters. Actually, when we put it that way, it sounds a lot like Interrailing! Well, what better way to combine the two than to take a route to visit some famous film locations. We've chosen a few places you hopefully won't have thought of, to try and mix it up a bit.
As usual, we'll assume you're starting your Interrail pass when leaving the first location and that you have a Global Pass entitling you to 5 travel days within 15 days.
Paris
We couldn't have a blog post on film locations without including Paris. How about lunch at the café from Inception, Café Debussy? Or a visit to the Louvre to try to crack the Da Vinci code? The city boasts several museums and art galleries, along with a food scene that will make your mouth water. A well-connected city served by multiple train lines and its own airport, it's the perfect place to start your trip.
Turin
We activate our pass and grab a train to Turin! What film featured Turin, you ask? The Italian Job of course! The chase scenes in the 1969 film were all filmed in Turin, except for the insides of the sewers – which were filmed in Coventry! In recent years the city has hosted the 2006 Winter Olympics and has become a true rival to its North Italian neighbours.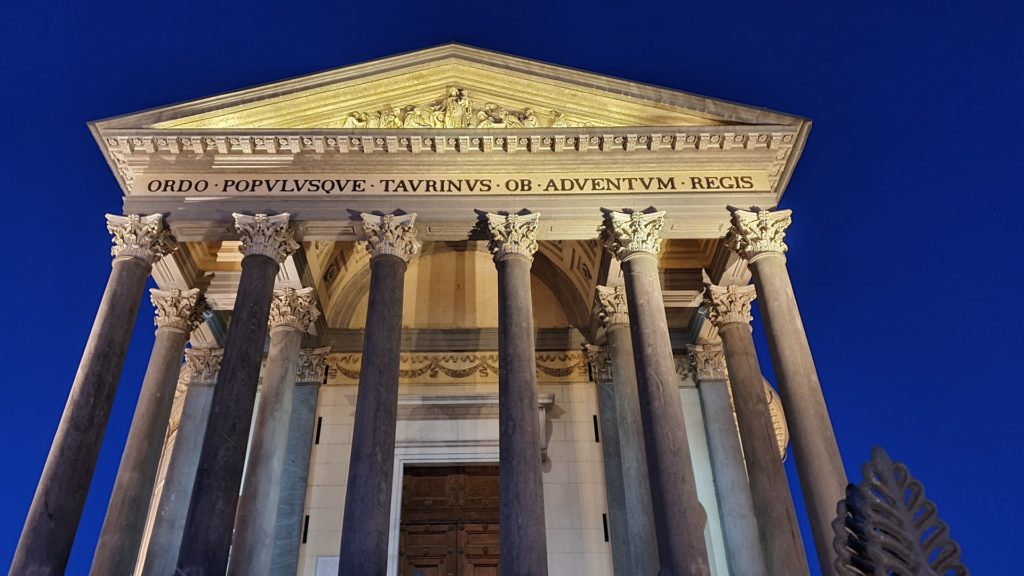 Rome
Next up, Rome! The capital has played host to countless films throughout time such as Ben Hur, Ocean's Twelve and even one of the Bridget Jones films! It's easy to see why this city is such a draw for film-makers and travellers alike, with breath-taking locations and a history like no other. Within the city sits the Vatican, which is a must-see for museum fans and, you never know, you might catch a glimpse of their most famous resident.
Venice
A quick jump back up Italy and we come to Venice. Appearing in films such as Indiana Jones, The Talented Mr Ripley and Casino Royale, the city's famous canals and incredible architecture make it such a recognisable location. From personal experience, the train is the best method of arriving. You'll never forget stepping out of Santa Lucia station and being greeted by the sights of this magnificent city.
Salzburg
We leave Italy behind for Austria and the Alps. Salzburg has featured in a previous article and for good reason – it's a city straight out of a fairytale! Most importantly for us, it's where much of The Sound of Music was filmed! The city revels in this fact, with Sound of Music tours being common. For those who prefer action over song, the 2010 film Knight and Day had several scenes shot in Salzburg. The city itself has great transport links to the nearby mountains, so you can sing on the hilltops to your heart's content, or just chill out before your next train journey.
Krakow
A night train later and we're in our final location. Krakow was most notably seen in the 1993 Oscar-winning film Schindler's List. From the old Jewish quarter to the almost one-thousand-year old church in the Main Square, Krakow's history is a fascinating one. The city also has a bubbling nightlife, with many bars and clubs, making it the perfect place to end an Interrail trip.
So there we have it! A route for film fans which also includes some hopefully less expected cities. Of course this is only one route, so if we missed out your favourite films, feel free to make your own!
Thanks goes to James Jackman for taking us on this cinematic journey through Europe.