Coronavirus (COVID-19) has made Interrail trips around Europe impossible over the last few months, with borders closing and only essential travel allowed. Now, borders are opening up across Europe and train travel around the continent is becoming possible again.
If you're thinking about making your Interrail trip a reality in the coming months, it's important to keep up-to-date on the travel situation in each country you wish to visit. In particular, you should be aware of the Coronavirus (COVID-19) safety measures and restrictions put in place by each train travel provider. Most travel operators have made wearing a face mask mandatory and recommend maintaining social distance where possible, but other restrictions can vary. For example, some requirements mention the need to wear gloves when travelling, and others mention temperature checks before boarding. To make sure you don't get caught out, you need to check restrictions for each journey.
In this blog post, we've compiled useful resources to help you stay up-to-date on train travel and safety measures in Europe if you're considering setting off on your Interrail trip in the near future. All of these resources are kept up-to-date with new information regularly.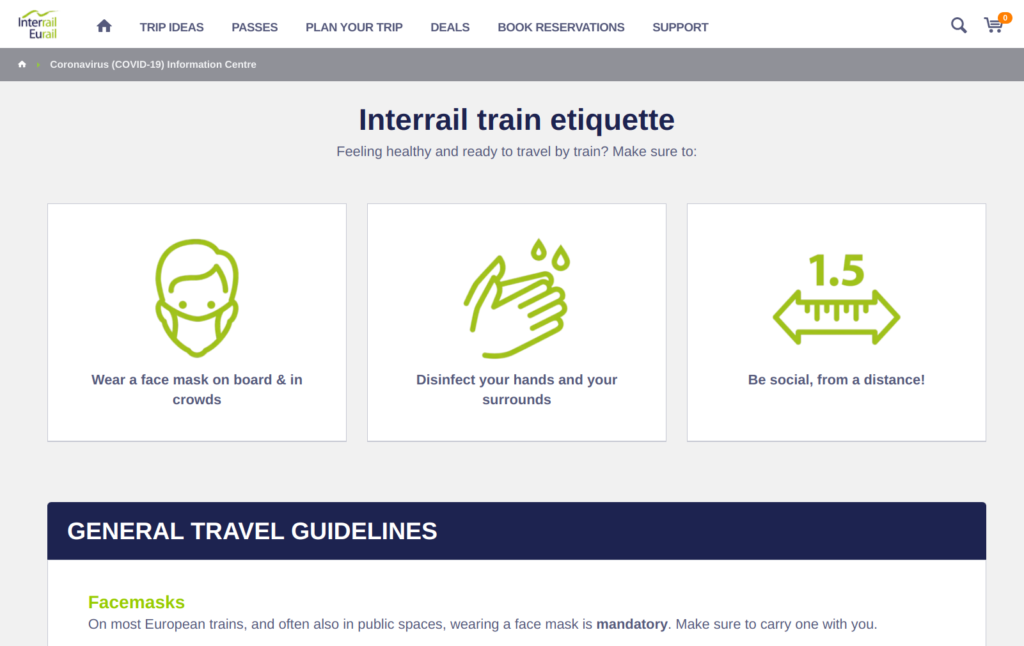 This is the official Interrail Coronavirus (COVID-19) page. For each of the countries participating in the Interrail scheme, it provides information about:
If travel is possible, partially possible, or not possible
Status of tourism generally, including which countries they are allowing travellers from
Status of domestic trains
Status of international trains
Requirements to travel & safety measures in place
Links to government and national railway providers for further information
It also provides information about general guidelines when travelling by train in Europe.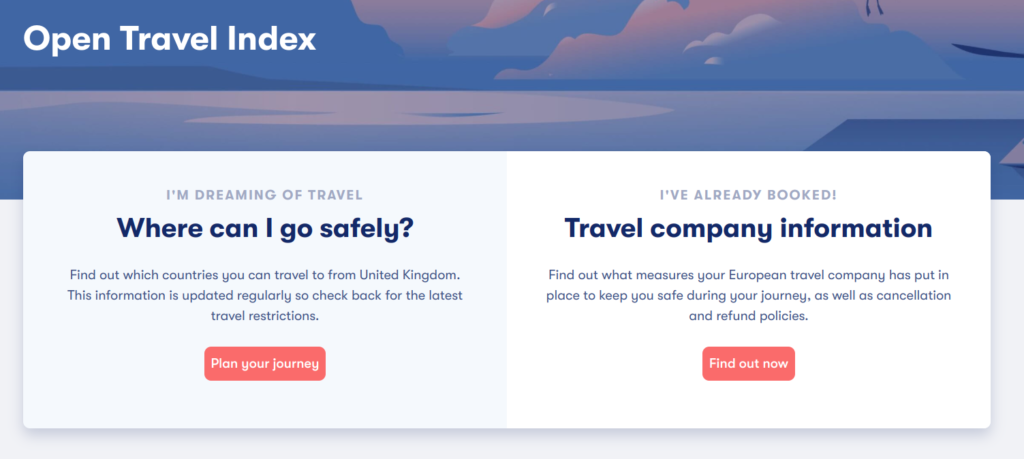 The Omio Open Travel Index has two extremely useful features:
Where can I go safely? Select your home country and it will show you which countries are Fully Open, Partially Open, or Restricted for travellers from that country.
Travel company information. There is a list of all travel providers – each one has information about requirements to travel, safety measures in place, cancellation & refund policies, and how to contact the travel provider.
It's also worth noting that Omio's main offering is a travel search engine, which can be used to reliably check if a train is available on the day you want to travel.

This page with updates on train services in Europe by Rail Europe has a section called 'Safety measures per country (updated as soon as we receive them)', which provides general guidance about what measures are in place in major European countries. It also provides information about the measures in place on the Eurostar.
Like Omio, Rail Europe operates a travel search engine, which will show trains that are in service for the day you want to travel.
We hope these resources help you to stay updated about travel and safety measures on trains in Europe, so that you can start your Interrail trip whenever you are ready.