Wondering what to do with your pass when you're out in Europe Interrailing? Here's a simple guide to ensure you stay in check.
Your Interrail pass will be delivered to you in paper form and you will receive a few things: an information pack, the ticket, and an accompanying travel report that you need to fill out. Here's a picture of my ticket and travel report from one of my Interrail trips.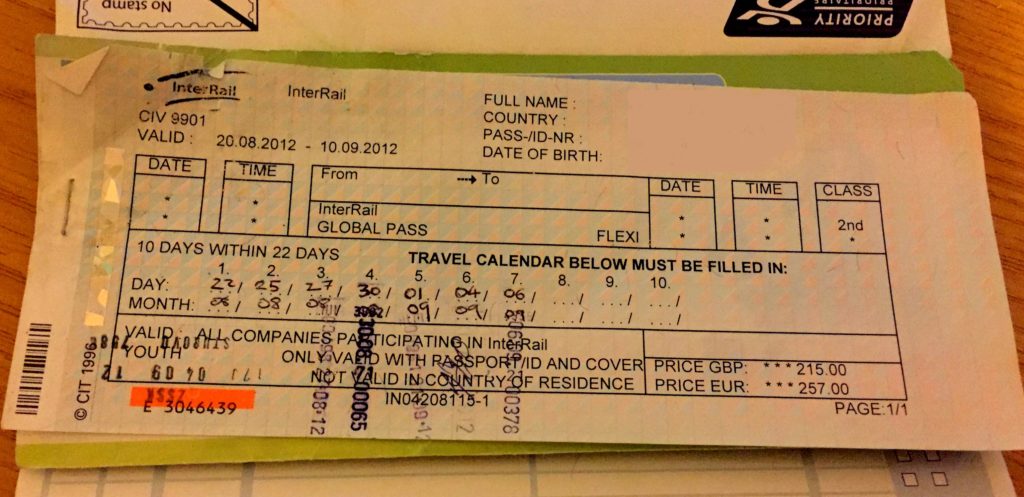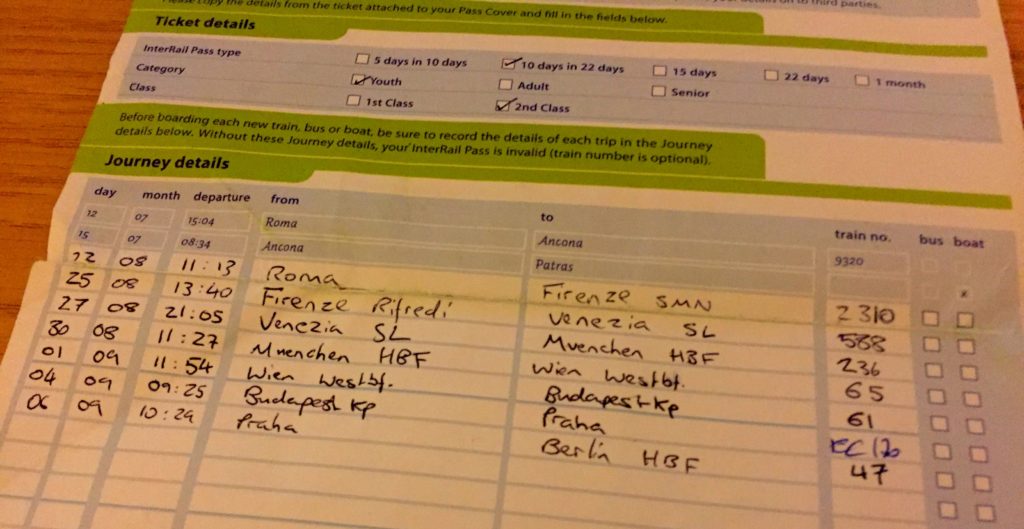 In order to stick to the rules of the Interrail pass you need to fill out the journey details and travel calendar either before you board the train – i.e. while you are waiting for it – or very soon after you get onto it. For a journey you need to fill in the details of the time and date, as well as the start and destination train station for that trip. Try and find out the train number too, it's usually displayed on the screens in the train station and sometimes on board the train. You will then need to fill out the travel calendar to correspond with the journey you just entered. From my travel report you can see that my first journey was from Rome to Florence on 22/08. On my ticket you will see that I wrote 22/08 for my first travel day in my travel calendar.
You might be wondering why this is all necessary but I can assure you it is because this is what the conductors will check when they ask to see your ticket. The ticket controller will check that the journey in the travel report and in the travel calendar match up and then stamp your ticket like mine was. He will also ask to see your passport or other proof of identification to ensure that your name matches up, so make sure that you have some identification that is easily accessible while you are at your seat! Occasionally, there will be no ticket controller but you still need to fill it in or you'll risk a fine. It also works as a great memento and record of the places you went interrailing — you can even send your travel report to Interrail when you get home and they'll send you a free gift.