Christmas season is already upon us! If you're interrailing this winter (winterrailing…) then you'll be spoilt for choice when it comes to finding Christmas markets to sink some mulled wine, pick up some Bratwurst and buy all sorts of edible treats. Europe boasts some of the best festive markets in the world, thanks largely to Germany, where little Christmas markets pop-up in just about every available public space.
Cologne, Germany
Home to 7 stunning Christmas markets, this is perhaps the best festive city in Germany. The main Christmas market, with around 160 stalls, is located in the square in front of the UNESCO World Heritage Site Cologne Cathedral, where around 4 million people visit each year. Although, there's no need to be immediately suckered in by the cathedral market, as there are other equally charming locations, including on the banks of the Rhine and in the city park. Oh, and there's also a Christmas market, Christmas Avenue, specifically targeted at the LGBT community.
Copenhagen, Denmark
Tivoli Gardens transforms into a twinkling winter wonderland at Christmas, as 500,000 fairy lights are turned on. The whole concept for Copenhagen's most magical Christmas market was dreamt up by the chief designer from Tiffany & Co., John Loring in 1997 and it's been getting better ever since. Enjoy the theme park rides, brightly coloured stalls, sip on the Danish gløgg, and buy some quality knitted goods. If you fancy something a little more traditional, head down to the Nyhavn port area for all of the Danish specialities.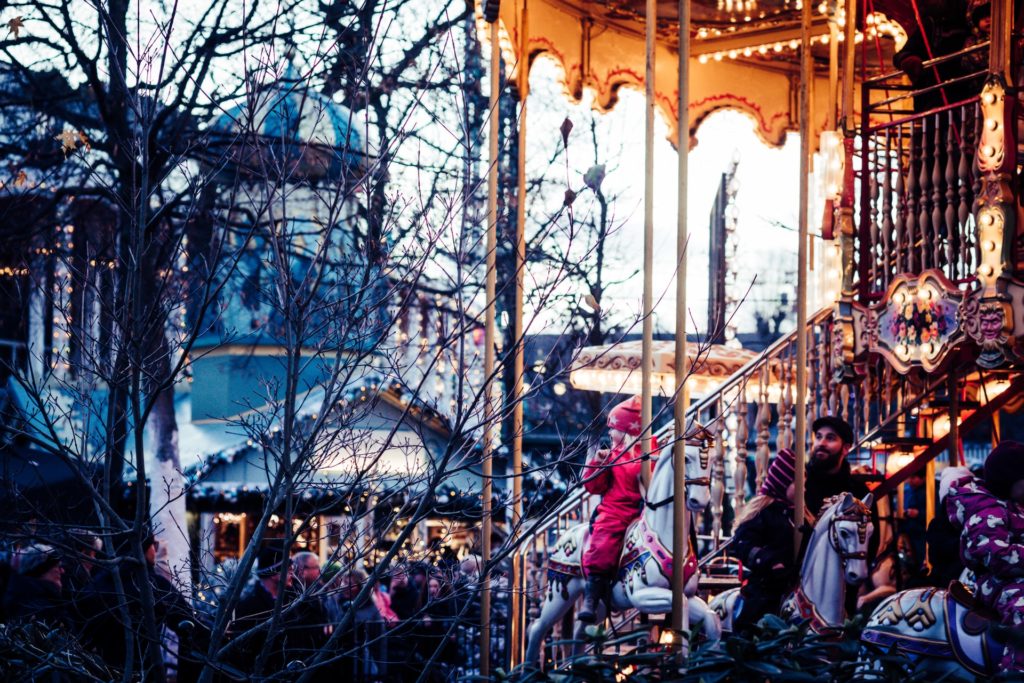 Budapest, Hungary
An interrailing favourite, Budapest loves to revel in the Christmas spirit and if you visit you'll discover a truly festive atmosphere. The 18th-century Gerbeaud House, for example, is transformed into an Advent Calendar, revealing the next window to reveal a painting at 5pm each day. There are markets dispersed around the city, with the main ones located in Vörösmarty Square (where Gerbeaud House is) and in front of St. Stephen's Basilica. Oh, and look out for the chimney cake – or what is locallly known as kurtoskalacs.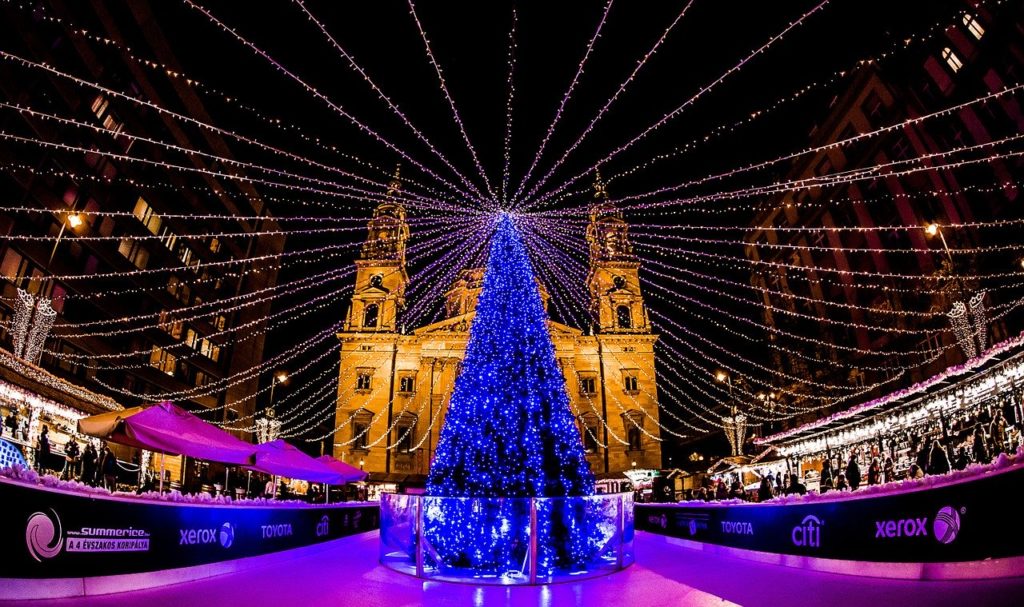 Hamburg, Germany
Hamburg, in keeping with the city itself, has a very diverse range of Christmas markets dotted around the entire city. The main one is located at Jungfernstieg in front of the Rathaus, which sells higher-end luxury gifts. Expect every market to stock the traditional gingerbread, Glühwein and Bratwurst but if you want something a little different, head over to Santa Pauli Weihnachtsmarkt on the Reeperbahn – strictly for adults only.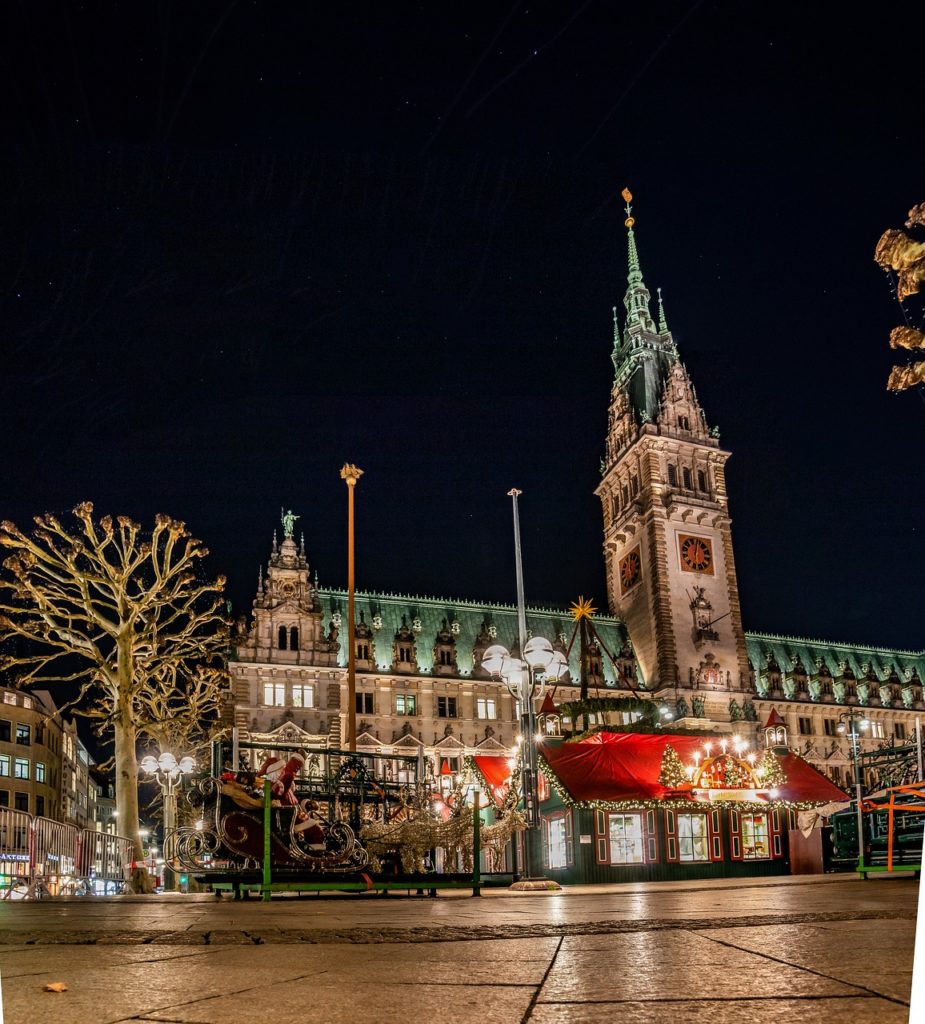 Barcelona, Spain
Fira de Santa Llúcia is Barcelona's best-known and oldest Christmas market, having been around since 1786 and every year is home to over 300 stalls selling assortments of gifts and handmade decorations. It celebrates Catalan Christmas traditions, which may appear to be slightly odd. Get ready to see the famous Catalan Nativity figure of caganer (crapper), a small figure of a man crouching over a steaming turd with his trousers around his ankles…
Prague, Czech Republic
The backdrop of this wonderful city seems perfect for any market and during the winter months it provides the perfect festive skyline, with the Old Town and Charles Bridge beautifully lit up. Head to the Old Town Square or Wenceslaus Square for the most traditional, albeit touristy, markets, where you'll find Bohemian Crystal, ceramic mugs and ornamental decorations. There's also some delicious food available, look out for klobása – a barbecued sausage – and trdelník – a sweet cylindrical pastry.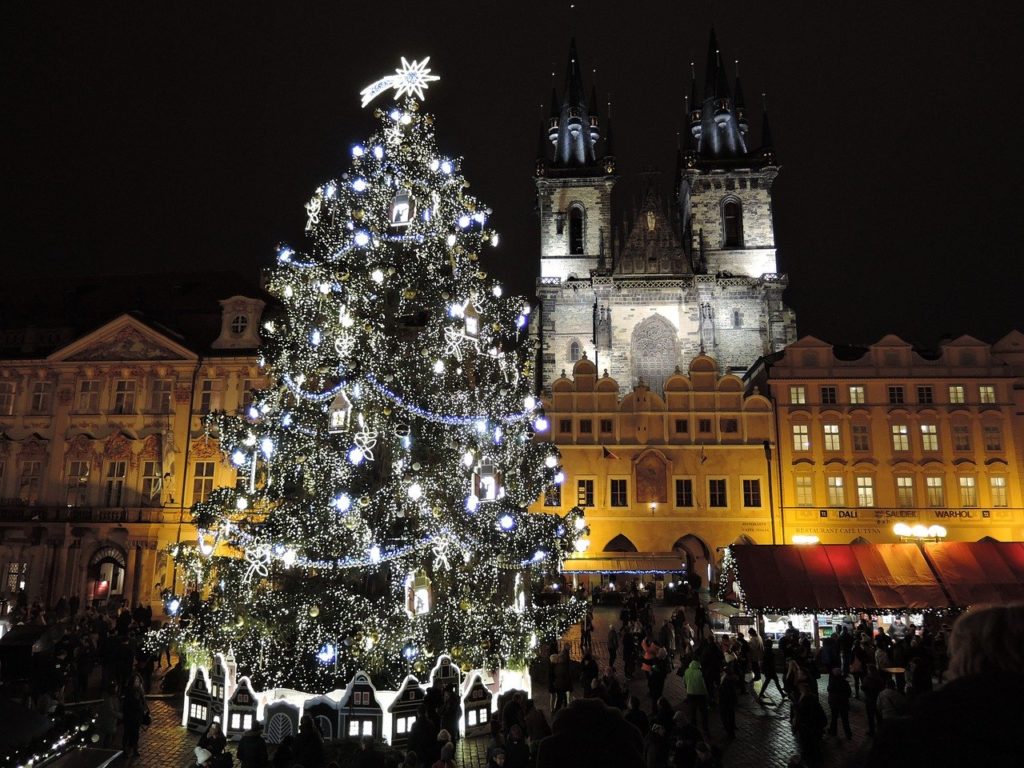 Bruges, Belgium
A city that is beautiful all year round and should definitely be on anyone's travel radar, it offers some of the best Christmas markets in Europe. Enjoy all the seasonal treats, from Belgian beer and waffles to mulled wine and frites. Grote Market surrounds the ice rink with its charming chalets selling all sorts of Christmas goodies.
Vienna, Austria
The Austrian capital is a truly beautiful city at any time of the year, but Christmas time makes it even more so. Vienna has been running Christmas markets for a long time so it's steeped in tradition. It's also home to one of the most beautiful Christmas markets in the world: Wiener Christkindlmarkt am Rathausplatz. So head to the town hall square to mix with the locals as they enjoy their vanillekipferl (crescent-shaped cookies dusted with vanilla sugar) and mulled wine. For a quieter experience, check out the pretty Spittelberg market on a cobbled street near the Museum Quarter.