James Jackman takes us through the perks of the idiosyncratic Benelux pass.
In case you weren't aware, Interrail offers passes for single countries, along with their well-known global pass. While most of these single country passes stay true to the name (Germany pass, Italy pass, etc), there's one that breaks the mould – the Benelux pass. If you haven't worked out what Benelux means, I'll let you know. It's a portmanteau of its constituent countries – Belgium, The Netherlands and Luxembourg! As the only 'one country' pass that allows you to cross borders, you can get the cross-country Interrail experience at a lower cost. We've had a look at some of the perks of the pass to show that it could be the solution to your travelling woes!
Pass Price
As we mentioned before, the Benelux pass is definitely an option to consider if you're trying to cut costs. For comparison, the cheapest global pass (5 travel days in 15 days) will set you back £160, whereas the most expensive Benelux pass (8 travel days in 1 month) costs £141, a whole £19 less. This means you can get more travel days around the three countries, allowing you to see more.
Pass Length
Each Benelux pass lasts for 1 month in total, even the cheapest one. This means that whether you decide to get 3 travel days or 8, you won't feel rushed for time. You'll be able to devote an entire week (or two) to one city if you wanted to, meaning you'll have the chance to live like a local and find all of the city's underappreciated highlights.
Locations
For those who are tired of their local scenery, western continental Europe is the perfect antidote. From the canals in Amsterdam, the cobbles and cafes of Brussels and the heritage sites in Luxembourg City, you'll lose yourself in the scenery. Beer fans can discover the Belgian Trappist breweries and foodies will have a whale of a time trying the delicacies of each country.
You won't be spoilt for nightlife either, with the clubs in Rotterdam, the bars in Brussels and the music scene in Amsterdam all offering choice like few places else.
Ease to get to
For travellers from the UK, this is one of the easiest passes to use, especially if you're not a fan of flying. Grab a Eurostar train from London to Brussels or Bruges, start your pass, then grab a Eurostar back the other way when you're done! Not only will you maximise your time on the trains, you'll maximise your time in each location as check-in times for the Eurostar are greatly reduced compared to flying – your train will also head straight into the city, as opposed to an airport on the outskirts.
For travellers outside the UK, you've got the benefit of choice. Between Amsterdam, Luxembourg City and Brussels, you'll have no trouble finding a train line that will take you into the Benelux region.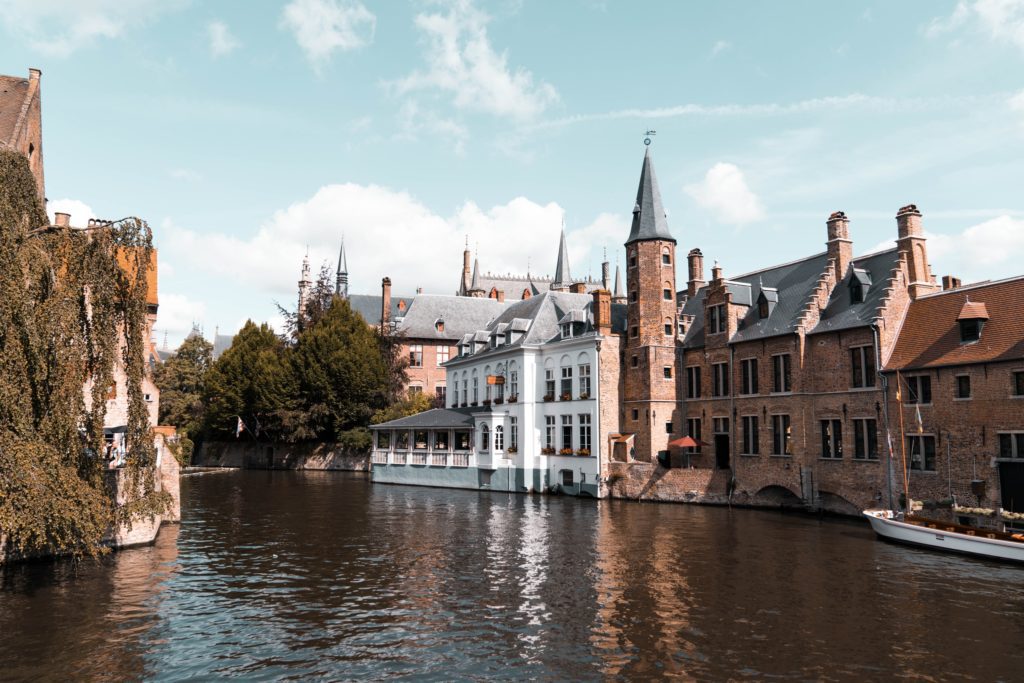 Journey Times
The major cities in the Benelux region are serviced by a dedicated high speed rail line. Combine this with the relatively small size of the region (it is 3 countries bundled into one) and you've got a recipe for high speed travel. For example, Brussels to Rotterdam is only 1 hour and 10 minutes and Rotterdam to Amsterdam is only 40 minutes! You'll be spending more time in each city, allowing you to get the most out of your time abroad.
There we go, 5 perks of the Benelux pass. Have a play around on the route planner to see the quick travel times for yourself, along with how easy ticking off these three countries will be!