Interrailing around Europe is one of the biggest adventures you can take, but it only works well if you have any idea where to go and how to map the best route. Europe is a big place to see, which means you need to be specific about what you want to see on your way so that you have the best possible time!

Whether you are planning to interrail with your friends or you're heading on a solo tour of Europe, there are some quirky places that you can see along the way that will blow your mind. So, let's take a look at the ten craziest attractions that you should see in Europe while interrailing!
Croatia: The Museum Of Broken Relationships, Zagreb
You'd never think of anything quite as depressing as a museum of broken relationships, would you? Well, Croatia comes up trumps with one of their very own. A whole museum dedicated to mementos and stories from failed love stories should sound like a sea of depression, but actually, it's quite beautiful to see. Two Croatian artists ended their relationship and decided to set up the museum with a collection of their souvenirs. There's even a gift shop!
Germany: Stuttgart Pig Museum
Schweine Museum in Germany is home to over 50,000 pig-related items. That's three floors and 25 rooms that are oinking with pink piggy goodness. Every single detail about the pig – from farming and hunting to butchery – is covered. If you want something genuinely quirky on your interrail adventures, you'll find the room related to pigs and the human sexuality a giggle, too. There's even a restaurant, and they serve – you guessed it – pig!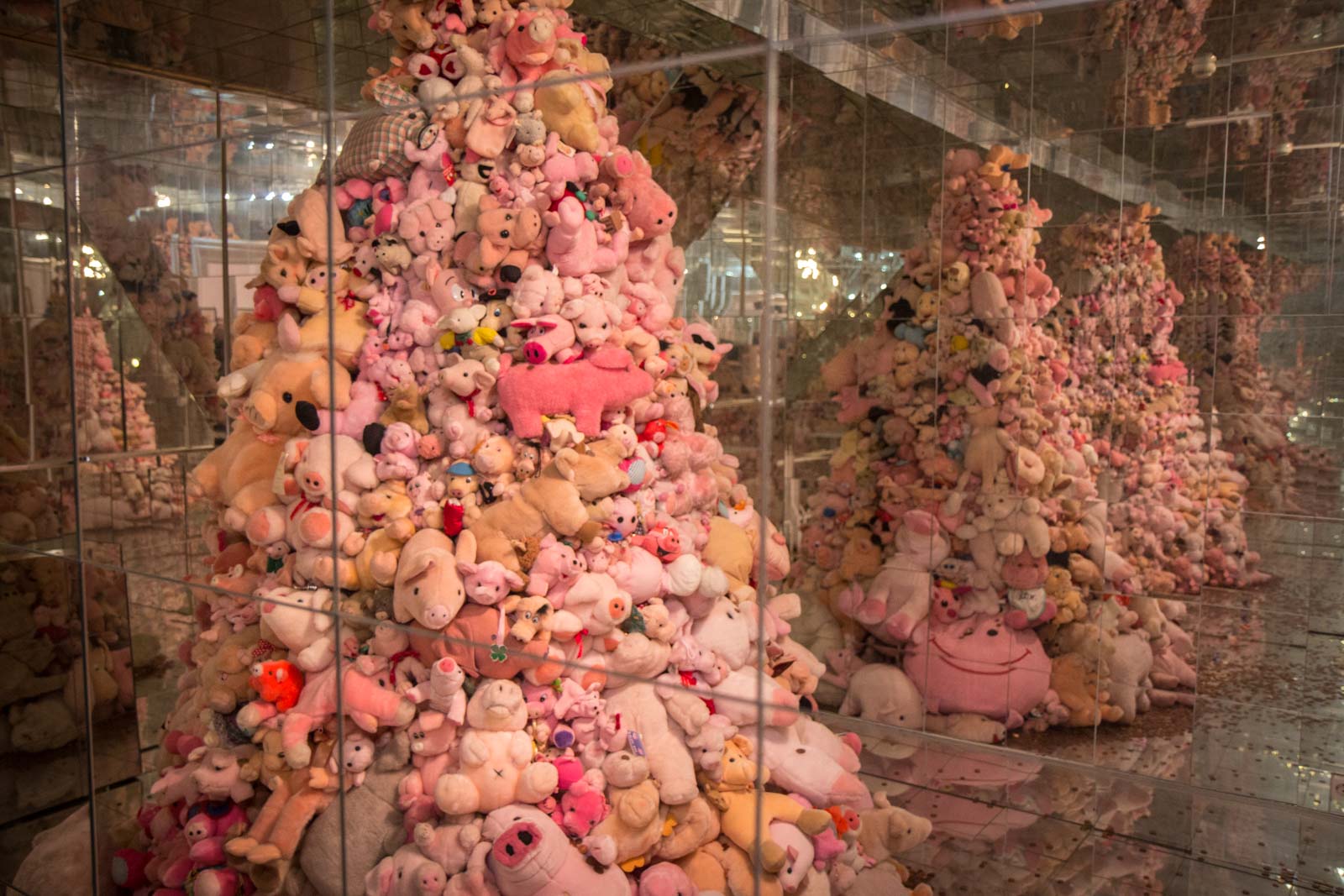 Bosnia & Herzegovina: The Bobsled Track, Sarajevo
Way back in 1984, Sarajevo hosted the Winter Olympics. Of course, the war followed soon after, though that wasn't related to the Olympics. Most of the Olympic bobsled track was left behind, and it makes for an excellent tourist attraction. You can't ride the bobsled track, of course, but you can take a taxi to the top and walk the length of the track back down again.
Andorra: Grandvalira Ski Resort
Sounds beautiful, doesn't it? It IS beautiful, but the best views here when not on the slopes aren't in the cafe or the restaurant, but while you do your business in the bathroom. The outside of the bathrooms are reflective, but the inside walls are transparent so you can view the runs while you do your…. business.
Finland: Parikkala Sculpture Park, Koitsanlahti
If you have a fear of mannequins or giant stone people, avoid the Parikkala Sculpture Park. It's one of the most bizarre roadside attractions that you may come across while interrailing around Europe. Built by Veijo Ronkkonen, he created sculptures and when you visit you'll wander in and out of life-like moss sculptures in yoga poses. Interesting? Absolutely. Creepy? Most definitely!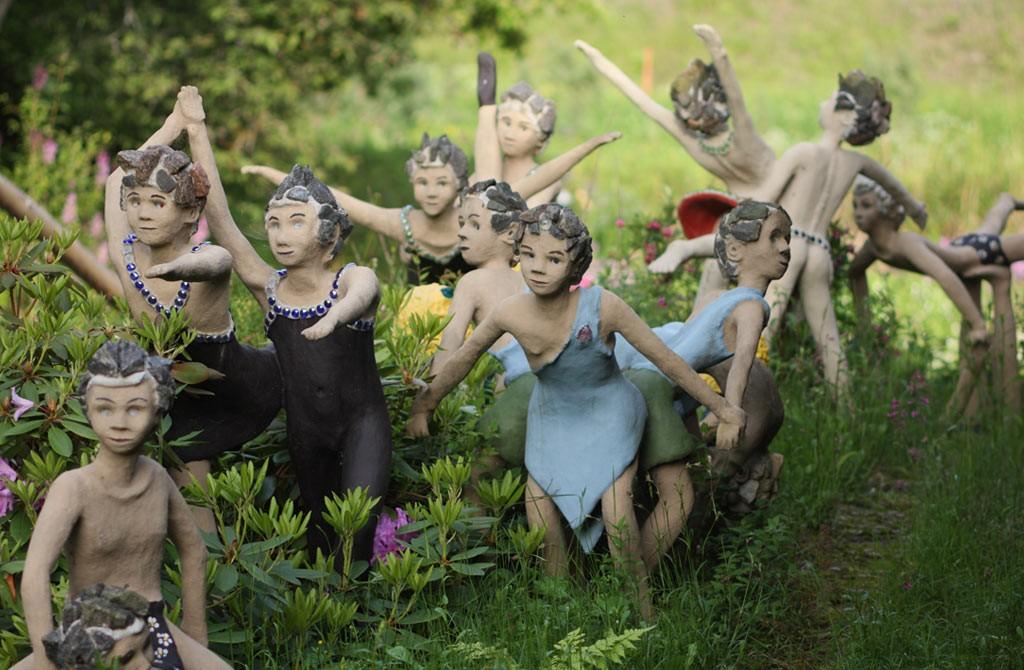 Czech Republic: Zizkov Television Tower, Prague
You know you're going to see some quirky things in Europe before you get there, but did you know that the second-ugliest building in the world is located in Prague? The Zizkov tower is so different from the other architecture you may find across the continent in that it features crawling babies ascending to the top. There's a lovely cocktail bar on the inside, though, so it's worth a stop!
The Netherlands: The Cube Houses, Rotterdam
Rotterdam is well known for its modern architecture, so it shouldn't be a surprise to you to see that the Cube Houses are unusual. They are a long line of interconnected, floating yellow cubes that are overshadowing the downtown area of Rotterdam. You can go to the Cube House Museum, too, which will tell you what it's like to live in one.
Sweden: Utter Inn, near Stockholm
The Utter Inn is the archetypal Swedish house, but if you want to look out of the window of the one room in the hotel, you'll see a salmon, a large Baltic salmon, swim past. The shoal of smelt will follow. The Utter Inn lies 3m below the surface of the lake, so you're literally swimming with the fish. Just not in a "Godfather" type way.
Spain: The Museum of Illusions, Barcelona
We love museums in Europe for this article, but it's because they're amazing and cheap. The Museum of Illusions in Barcelona should be on the list, with giant and funny optical illusions of everything from giant paella to a 3D house.
United Kingdom: Ballie Ballerson, London
As adults, we often wish to recapture our youth. At Ballie Ballerson, you get a bar full of alcohol (for adults) and a ball pit filled with a million plastic balls (also for adults). Dance to the music as much as you can while hip-deep in plastic balls – it's brilliant!