Interrail in Poland: the ultimate country guide
Poland is an extremely beautiful, lively and affordable country with incredible history, fairy-tale like castles and many UNESCO World Heritage Sites. Despite offering a wonderful experience, Poland is often overlooked as a destination. Poland is perfect for interrail trips, offering great nightlife and food at a very affordable price.
The birth country of Pope John Paul II, Marie Curie and Nicolaus Copernicus is a strong witness of the European Nazi-era history, which can be seen in the Nazi extermination camp Auschwitz, the largest of its kind, is where 1.5 million people lost their lives during World War II. The powerful lessons history has taught us can also be seen in The Museum of the Second World War in Gdansk, one of the best museums in the country, as well as in The Warsaw Rising Museum, a museum that serves as a tribute to the brave people of Warsaw's who fought and died for Polish independence. The Polish uprising lasted 63 days and was the largest resistance movement during World War II. 
Poland is also a country with beautiful landscapes – gorgeous beaches in the north and impressive mountains in the south. It is also one of the most hitchhiking-friendly countries in the EU, while Tatra National Park, a protected UNESCO site, is a great destination for hiking. 
Polish meals are quite hearty, the main ingredients being potatoes, meats, cabbage, and spices. The country also has lots of traditional desserts, like Paczki (a Polish donut) and makowiec (poppy-seed cake). To get a taste of everyday Poland, visit a Bar Mleczny (Milk Bar) serving hearty pierogis, homemade soups, plenty of meat, and local beer, all at a very reasonable price.
The top 5 cities to visit in Poland
The Old Square is the main landmark of Poland's capital, with a spacious walking area, towers, colourful traditional architecture, and churches leading to the Old town marketplace. The most important sights at the square are Sigismund's Column, the Royal Castle, and St. John's Archcathedral. Although completely destroyed in World War II, Warsaw has returned to its former glory and old parts of the city were literally reconstructed from ashes. 
Nowadays, its architectural attractions, such as the stunning 17th century Wilanów Palace, monasteries and museums, all stand witness to its rich history. Warsaw has remnants from all eras – Gothic architecture, communist structures as well as modern buildings. It's also home to a vibrant nightlife scene, artistic hotspots like the Praga District, and incredibly welcoming people. 
You can visit the Chopin Museum or even drop by while someone is performing a Chopin concert. You can also even visit the birthplace of the famous scientist Marie Curie and The Uprising museum to learn about the heroic uprising of the Polish people against the Nazi during the occupation of Warsaw and see the struggle of the people living in Warsaw during the Nazi regime.
Be sure to check out the striking Palace of Culture and Science (pictured), which was a gift to the people of Poland from Stalin and built by Russian workers, opening in 1955 and seen as a symbol of socialist power.
Set on the banks of the Vistula River, Poland's second largest city is one of the country's centres for art and culture and is full of beautiful buildings and has a fascinating recent history to discover. 
Krakow is certainly one of the highlights of Eastern Europe. Krakow's Old Town is a UNESCO World Heritage Site and has one of the largest medieval Old Town squares in Europe. 
The Wawel Castle, a mixture of Romanesque, Gothic, Renaissance, and Early Baroque, or the 700 year old Salt Mines (Wieliczka), which are labyrinths of halls and corridors, lakes and caves, are must-see sights. And so is Kazimierz, the Jewish quarter, which is a great place to spend your evening by enjoying delicious street food, such as Zapiekanka, a nice wine outside while listening to the Jewish live music. 
It was Krakow where Oskar Schindler ran an enamelware factory which employed over 1000 Jews. The Wawel Castle was the base for the Nazi when they conquered Poland and forced the Jewish residents to concentration camps like nearby Auschwitz.
Formerly known as Danzig, Gdansk is a beautiful coastal city in northern Poland, which was rebuilt after World War II, but has still managed to preserve plenty of history. The main square is home to colourful buildings and cobbled streets, as well as the old town, the local markets with small artisan shops, the Basilica of St. Mary of the Assumption of the Blessed Virgin Mary, are some stunning locations to find out more about Gdansk's rich history. 
The symbol of the city is the Neptune Fountain. If you want to learn more about the city's past, you can head to the Historical Museum of Gdansk. 
Gdansk was a key battle ground during World War II. So if you want to learn more about the Polish experience during World War II, visit The Museum of Second World War, as well as Westerplatte, an open-air museum dedicated to the battle of Westerplatte, the first clash between Polish and German forces during the invasion of Poland and thus the first battle of the World War II.
Wroclaw is home to beautiful Baroque and Renaissance architecture and a multitude of beautiful bridges. For many years Wroclaw was a German city and this influence can be seen in the city's architecture. 
Cathedral Island is home to several churches and religious institutions including the Cathedral of St. John the Baptist, the Church of the Holy Cross, and the Archbishop's Palace. While on Cathedral Island, you can visit the Botanical Gardens. 
A unique and cute sight in Wroclaw is the gnomes, scattered all over the market square, near Wroclaw town hall – there are over 600! Ostrów Tumski is the oldest part of the city and a charming, peaceful location to catch a break from the bustling market square. A boat cruise down the Oder River is a relaxed way to see the city from a different perspective. Wroclaw also has a charming University Quarter, which is located on the north end of the Old Town.
Poznan is a lively student city, home to the third largest university in Poland, as well as to plenty of pubs, good food and amazing people. The picture-perfect colourful buildings and the feeling of a small-town, yet bustling life offer a great experience, with some beautiful sights as a bonus. 
One of the main attractions is the Poznań Cathedral, which was originally built in a Gothic style but had to be rebuilt after World War II. Visit the famous Palm House, one of the biggest greenhouses in Europe with thousands of tropical plants along with tall bamboo trees and a remarkable collection of cacti. Taste the traditional St Martin's Croissant and visit the Old Brewery 50 50 to feel the local vibe. 
The former Imperial Castle built for German emperor Wilhelm II is also a famous landmark. The Citadel Park is the largest urban park in Poznan, a beautiful location for a relaxing walk. 
People who visit Poland also visit...
Germany 🇩🇪
Poznan to Berlin takes around 5 hours by train, while Wroclaw to Dresden takes around 3 and a half hours. So, eastern Germany is within easy reach of western Poland.
Slovakia 🇸🇰
Head to explore the Tatras mountains for some adventure, which is right on the border between Poland and Slovakia so you can walk across if you please!
Czechia 🇨🇿
Czechia shares a long border with Poland, and Prague and Brno are within reach from Wroclaw and Krakow. There is a night train available between Krakow and Prague.
Lithuania 🇱🇹
There is a direct train between Warsaw and Vilnius that runs on weekends only. To get from Gdansk to Vilnius, your best option is by bus which takes over 16 hours. Big country!
Which Interrail pass do I need to travel around Poland?
Interrail Global Pass
The only travel pass that lets you ride on trains in 33 different countries and discover over 40,000 destinations. Available in 1st or 2nd class.
Interrail Poland Pass
The easiest way to travel by train in Poland. Get a pass with 3, 4, 5, 6 or 8 travel days in 1 month.
Do I need to make train seat reservations in Poland?
Most domestic trains in Poland do not require seat reservations. 
Intercity trains in Poland
The majority of passenger trains in Poland are operated by PKP JSC, the Polish State Railways.
Intercity (IC)
Links major cities in Poland.
Reservations are optional, but recommended.
Express InterCity (EIC)
Operates on important domestic routes.
Reservations are optional, but recommended.
Express InterCity Premium (EIP)
Runs on important domestic routes.
Reservations are required and you'll need to pay an additional supplement to take these trains. They are popular so it's worth reserving your seat further in advance if you'll be travelling during a busy period.
Please note: if a reservation is made outside of Poland, you'll be asked to pay an additional €10 on the train.
Twoje Linie Kolejowe (TLK)
Long distance regional trains.
Reservations are optional, but recommended.
Regional trains in Poland (Przewozy Regionalne)
REGIO (R)
Local trains stopping at all stations along their routes.
2nd class only.
No reservation required.
interREGIO (IR)
Operates on the route Lodz to Warsaw, stopping at medium and major stations along the way.
2nd class only.
No reservation required.
Koleje Dolnośląskie (Os)
Regional trains operating in southwestern Poland.
No reservation required.
PKP Szybka Kolej Miejska w Trójmieście Sp. z o.o.
Regional trains operating in Poland's Tricity area (Gdansk, Sopot and Gdynia).
No reservation required.
International trains and night trains require reservations which can be made at ticket offices or online.
Fest Hostel - Warsaw
Located in the very centre of Warsaw, right in the middle between the historical and modern/commercial part of the city. Most of the top tourist attractions as well as bars and restaurants are within walking distance from the hostel.
The Little Havana Party Hostel - Krakow
Head here to party and enjoy cheap drinks at one of its three Cuban bars! It's bang in the middle of the Old Town with the main nightlife street just 50 metres away. Free breakfast is provided and the hostel will arrange any trips in case you also want to enjoy a bit of history and culture.
Slowgate Hostel - Gdansk
A modern hostel with private bed compartments and caters strictly for people wanting to chill and be cultural. It's a 100% vegan hostel and they provide a free vegan breakfast, perfect for filling you up as you head out and explore the nearby attractions.
Bemma - Wroclaw
Located in a great area and a walkable distance from the city centre. Very friendly staff and a good kitchen, as well as free tea and coffee. Fair trade and eco-friendly so they cater well for vegans and vegetarians.
Blooms Boutique Hostel - Poznan
Cosy and homely with super friendly staff who all speak excellent English. Good facilities including a communal kitchen and TV area, and a really good location to explore Poznan's city centre.
Warsaw Beer Festival
Around 800 craft beers are presented in March at Legia Warsaw stadium during a three-day festival showcasing Poland's best craft breweries.
Orange Warsaw Festival
Usually held at the end of May, this is the city's premier summer outdoor popular music festival, held at Służewiec Racecourse. The 2018 line-up included Florence & The Machine, Sam Smith and Dua Lipa.
Magicians Carnival - Lublin
More than 100 international magicians come to Lublin in July for a festival of magic - but it's not all about rabbits getting pulled from hats, there are also acrobats, jugglers, mimes and other carnival performers.
Read more about Poland on our blog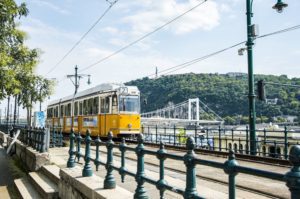 Country/Region Guides
If its recent history is anything to go by, Eastern Europe has had it hard. Fending off unfair stereotypes of it being stark, brutal and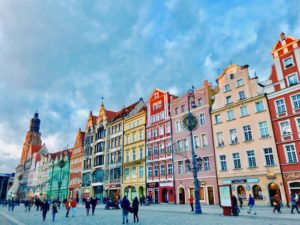 Country/Region Guides
Do you want to go interrailing in Poland, and if not, why not? It may have had a reputation for being bleak and austere in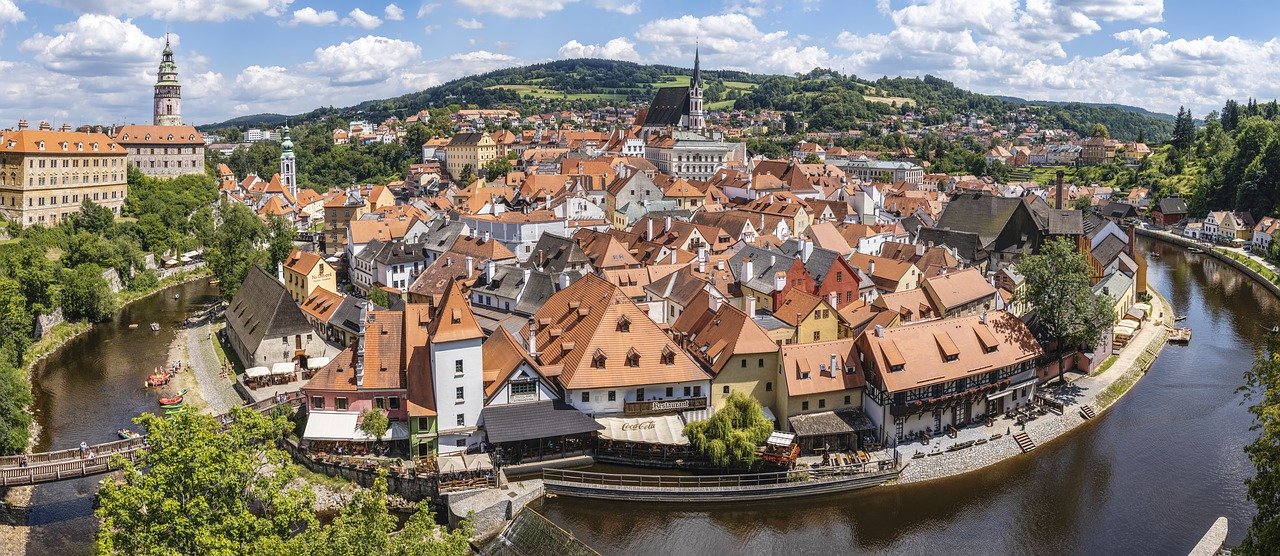 Best of Europe
Planning your next cheap holiday? Why not Interrail around Europe for an affordable way to travel between this continent's best cities? To give you some