Interrail in Portugal: the ultimate country guide 🇵🇹
Located on the Iberian Peninsula, Portugal is one of Europe's most beautiful countries. Bordering Spain, there are several reasons why you should visit Portugal on an interrail trip – including the fantastic weather, budget-friendly accommodation and fabulous cuisine. An up-and-coming country, people of all ages love to visit Portugal due to the variety of things to see and do there.
Founded in 1143, Portugal is one of Europe's most historical countries and has numerous attractions within it that will make you feel like you've travelled back in time. For example, there is the magnificent Belem Tower; a 16th-century fortification located in Lisbon. On top of that, in the capital, there's the incredible Saint George's Castle which dates back to the 1st century BC and is well worth visiting during your time there. It's also home to 17 different UNESCO World Heritage Sites throughout the country, for you to explore.
As mentioned above, Portugal is blessed with good weather – making it a great place to visit no matter the time of year. Of course, it varies by region and season, but overall the temperature ranges from 30°c in the summer to 16°c in the winter. The best time of year to visit due to the warm weather (22°c on average) and fewer tourists is the spring as tourists tend to flock to the country in the summer months due to the warmer climate. 
You can also take advantage of Portugal's picturesque beaches, regardless of the time of year you visit. Dotted across the country, all of them have crystal-clear water, golden sand and breathtaking surroundings. A relaxing way to spend a day or two during your trip, it gives you a break from the hustle and bustle of the nearby cities.
So which places should you visit throughout your interrail in Portugal? We've rounded up a list of 5 unforgettable destinations that you can travel between.
The top 5 cities to visit in Portugal
The capital of the Algarve region, Faro has an authentically Portuguese vibe that differs from the usual bustling tourist hotspot. With an attractive marina, cobbled streets and a charming old town, you'll feel like you're on holiday from the moment you arrive here. 
Spend your time admiring the beauty of this historic city whilst you sip a coffee at one of the quaint cafes and treat yourself to a decadent pastel de nata. Or if you're into your beer, you could head to one of its craft beer bars or breweries; Faro's craft beer scene is rapidly growing in popularity.
Often overlooked as a place to visit, this underrated city has several popular attractions that are worth exploring when visiting. For example, there's the Igreja de Santa Maria. The oldest church in the city, it has an enchanting interior that's designed in a Baroque style. Built in the 13th century, it has a grand altar and impressive paintings throughout. 
Another fascinating attraction you should visit during your time there is the Capela dos Ossos. Also located within the centre of Faro, this small chapel was built using real human bones of 1000 Carmelite friars. The perfect attraction for those who love spooky things, there are also 1245 skulls throughout the chapel!
Faro has dozens of restaurants, cafes and bars that you can choose from. But two of the most popular are Pigs and Cows and Bottle. Wine&Food. Pigs and Cows offers French and Portuguese cuisine with a twist. Giving you a unique dining experience, there is a selection of decadent food to enjoy from smoked codfish to green curry shrimp. Bottle. Wine & Food has a welcoming atmosphere and delicious Portuguese food, including the likes of pork tenderloin with Migas, quail egg and salted caramel pie.
The capital of Portugal, Lisbon is the most popular place to visit on this list. More than 3.6 million tourists venture to this colourful city every year – and when you get to Lisbon, you'll see why. Located on the coast, it's filled with mesmerising architecture, decadent food and an extensive selection of fascinating landmarks.
When you get to Lisbon, you'll notice its tram system. One of the most popular ways to get around, the Lisbon tramway network has been in operation since 1873 and has six lines that you can take around the city. The city itself is only 4 miles away from the airport too, with several daily flights to the UK, making it a great place to start your Interrail trip.
Overlooking Lisbon is the World Heritage Listed Jeronimos Monastery. Built in 1501 and completed in the 17th century, this Gothic church was designed by the renowned Portuguese architect Diogo de Boitaca. Open daily throughout the summer, you can take guided tours or simply explore the grounds at your leisure. 
If you're looking for the perfect Instagram opportunity, then you can head to Graca's Viewpoint. Also known as the Sophia de Mello Breyner Andersen viewpoint, it gives you the opportunity to gaze out towards the city whilst sipping a coffee from a nearby cafe. 
Or maybe you want a break from the hustle and bustle? If this is the case, then you can hop on a train or in a cab and visit the Praia do Portinho da Arrabida. Less than an hour from the city centre, this National Park has an awe-inspiring landscape, which includes lush green hills and a stunning beach. 
In terms of food options, Lisbon doesn't disappoint. From traditional Portuguese delights to international cuisine, there's something for all tastes. Two great options are Bono Lisboa, which offers a warm atmosphere and delicious hearty dishes and Restaurante Nova Pombalina that's a great budget-friendly option for breakfast. Also checkout Time Out Market, a huge food hall that brings together the best cuisine the Portuguese capital has to offer.
Next on the list is Aveiro. Often referred to as the Venice of Portugal, Aveiro is one of Portugal's most picturesque cities. Set along the Ria de Aveiro lagoon on the west coast of Portugal, you'll be in awe of the colourful houses, cute shops and pretty restaurants. Known for its friendly atmosphere, it's a pleasant place to visit no matter the time of year. 
Hop aboard one of the colourful boats that originally carried seaweed and relax as you take in the views of this unforgettable city. Or you could visit the Aveiro Museum. A religious art museum, this fascinating attraction is situated within a 15th-century convent with a baroque church attached to it. A permanent exhibition, it showcases the way in which the nuns lived throughout four different centuries. 
Alternatively, if you're craving some retail therapy, you could head over to the Forum Aveiro. This huge shopping centre is set within a large stone structure and features over 70 different retailers. 
Food-wise, like in other Portuguese cities, you won't be stuck for choices. If you're looking for hearty burgers and fries, then Cafe Ramona is a fabulous choice. Or if you're looking for a break from Portuguese cuisine, then Bom Gosto is a popular option – offering mouth-watering Japanese cuisine. 
Another enchanting city that's worth visiting on your interrail trip is Coimbra. A riverfront city that's in central Portugal, it's within easy reach of Porto and Lisbon (which is ideal if you've got the Portugal One Country Interrail Pass). Home to a medieval old town, a historic university and the quirky Pedro and Innes Footbridge, you won't have a dull moment throughout your time here. It also has a yearly festival (taking part in May) called the Queima da Fitas. A week-long event it has a fun parade, delicious food and an extraordinary ribbon-cutting ceremony. 
Whilst visiting Coimbra, one of the top things that you should have on your list is the Se Velha. An old cathedral, it's set within a Romanesque building that was built in the 12th century. The only Portuguese Romanesque cathedral that's still standing, the second Portuguese King, D. Sancho I was crowned there in 1185.
The Jardins da Quinta das Lagrimas is another must-see attraction within the city. Located on the banks of the River Mondego, it spans 18.3 hectares and features a 19th-century palace (which is now home to a luxury hotel), plants dating back 200 years old and a medieval garden depicting the story of Pedro and Innes.
Restaurants are abundant throughout Coimbra, including O Trovador – a quaint restaurant in the old part of town. At the restaurant, you can experience a traditional Portuguese evening of good food, great Fado music and a welcoming atmosphere. Another popular option is Ze Manel dos Ossos. Another restaurant offering hearty Portuguese fare, it's budget-friendly and has good-sized portions. 
A hidden treasure, Porto is a coastal city that's beloved due to its iconic landmarks and the delicious after-dinner drink of Port. Filled with ornate buildings and narrow cobbled streets, you'll love wandering around this city and taking in all that it has to offer. It also gives you a chance to see traditional Portuguese Azulejos tiles which are dotted throughout the city (in particular at Sao Bento railway station).
One of the most culturally rich places to visit in Portugal, Porto provides a mixture of new and old sights. For those looking for something more contemporary, you have the Parque de Serralves. A cultural institution located in the centre of the city, it's home to modern art, a villa and a park. The second most visited museum in the country, it has several rotating exhibitions throughout the year. 
Or if you're looking for something more historic, then the Livraria Lello is well worth a visit. Dating back to the early 20th century, it's one of the world's most extraordinary bookstores. Adorned with a large red bookcase and thousands of books, it makes for the perfect day out if you're a keen reader.
If you're staying in Porto for a few days, then you can alternatively visit the Praia de Sao Jacinto. Just south of Porto, this beach is surrounded by dunes and a nature reserve. A place to unwind and get away from the crowds, you can spend your time here admiring the bird life, surfing or simply relaxing with a picnic on the beach itself. 
When it comes to food, Porto doesn't disappoint. It has a mixture of budget-friendly restaurants or more expensive ones for those looking to celebrate a special occasion. If you're looking for a cheap place to eat, then Tapas N'Friends Coliseu is a good choice and offers dishes such as salmon and shrimp salad. Or if you're looking to treat yourself, then A Escola by The Artist is always a favourite with those looking for a more formal meal.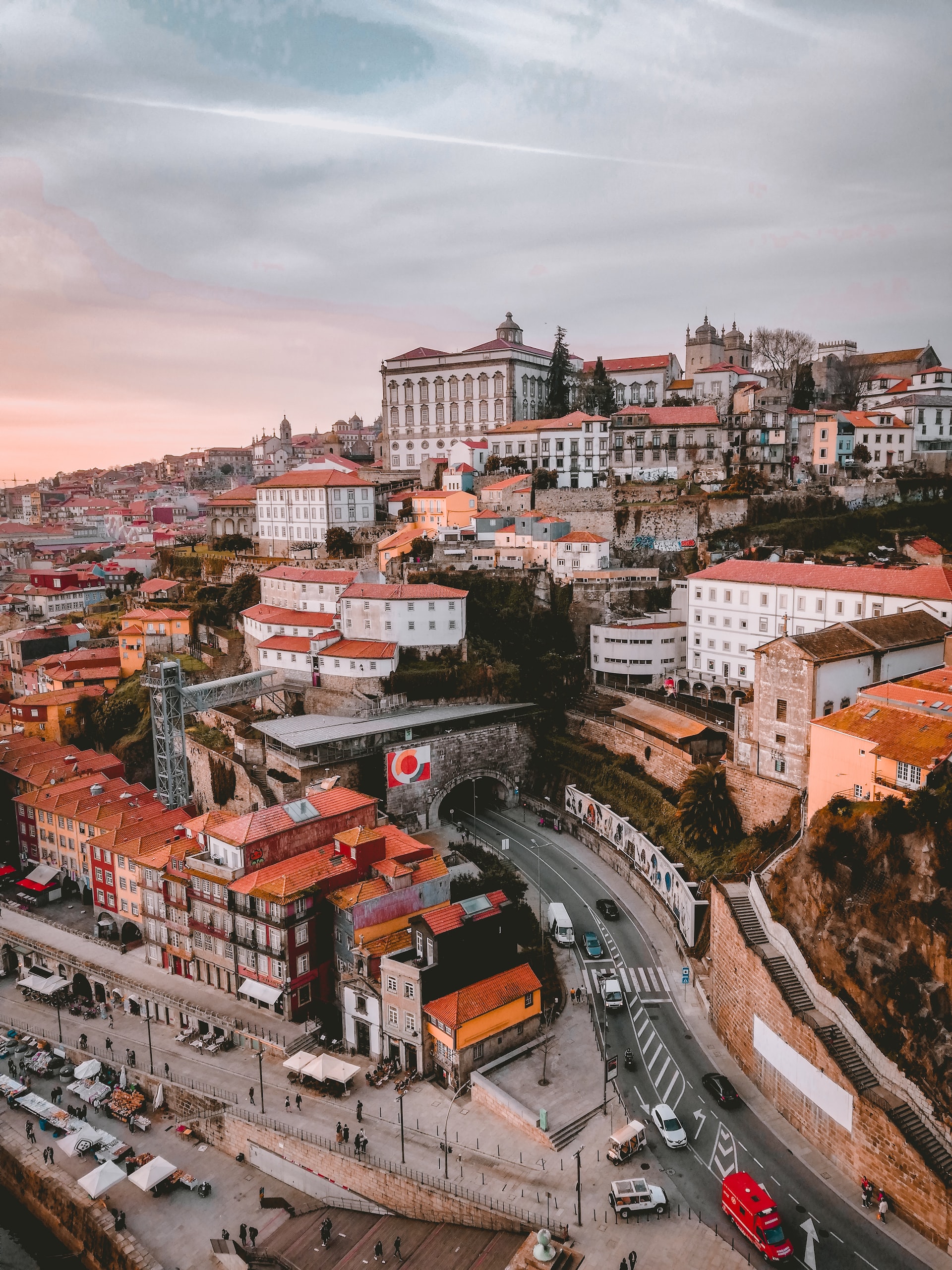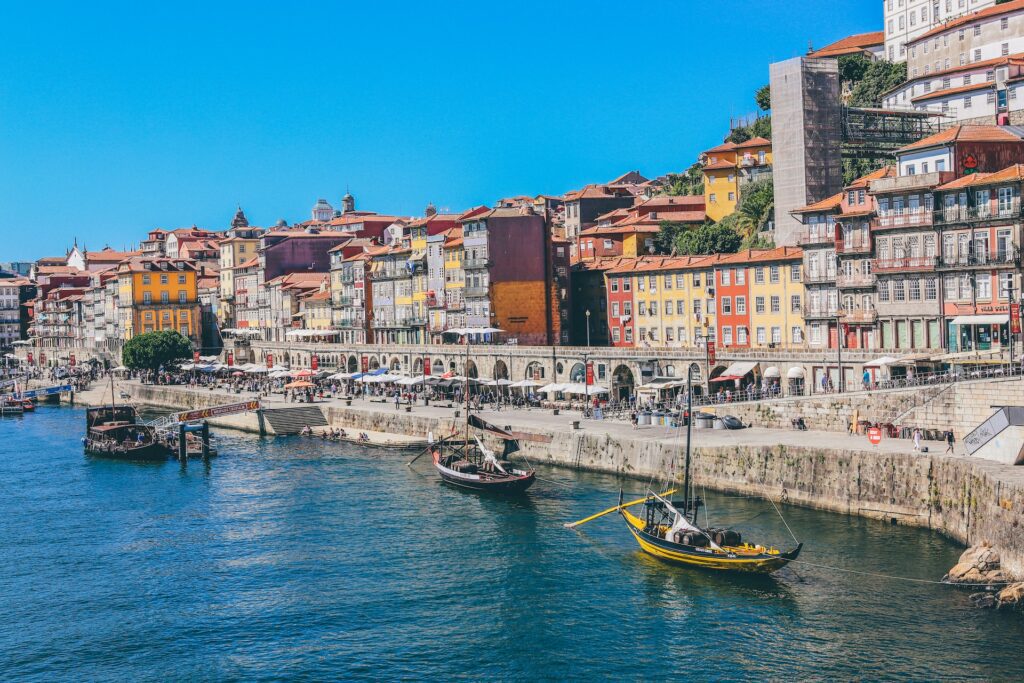 People who visit Portugal also visit...
Spain 🇪🇸
There's a daily sleeper train that runs from Lisbon to Madrid. If you want to go from Faro to Seville there's no train line but buses run very regularly.
Which Interrail pass do I need to travel around Portugal?
Interrail Global Pass
The only travel pass that lets you ride on trains in 33 different countries and discover over 40,000 destinations. Available in 1st or 2nd class.
Interrail Portugal Pass
The easiest way to travel by train in Portugal. Get a pass with 3, 4, 5, 6 or 8 travel days in 1 month and explore the length and breadth of Portugal.
Do I need to make train seat reservations in Portugal?
You only need to make seat reservations for Portugal's high speed trains. Reservations can be made at any train station in Portugal and can be made up to 60 days in advance of departure.
Regional trains don't require reservations.
Where to stay in Portugal
Casa da Madalena - Faro
Casa da Madalena is an independently owned backpackers hostel in a newly rebuilt, authentic, Portuguese house nestled on the southern Iberian coastline. The hostel is located in the 200-year-old historic district in the city of Faro, the capital of the Algarve, and is the closest hostel to the bus station.
Sant Jordi Hostel - Lisbon
Sant Jordi Hostel in Lisbon is a chic designer hostel close to downtown Lisbon. The vintage inspired decor, modern facilities and fun atmosphere make this an unforgettable place to stay. It's close to the famous view point Monte Agudo and only 20 minutes walk to the St George Castle.
Aveiro Rossio Hostel - Aveiro
Offering modern accommodation with bright bedspreads and colourful walls, this hostel is centrally situated in Aveiro, half a mile from the train station. There is a communal kitchen and free WiFi in the downstairs common area.
Penedo da Saudade - Coimbra
Located in Coimbra's bustling Jardim do Penedo da Saudade district and in a protected area of UNESCO Heritage. Stay in the hostel or stay in one of their private suites. Every guest gets access to the amazing rooftop bar for views over the city.
The House of Sandeman - Porto
Step into the world of Sandeman Port Wines, at The House of Sandeman Hostel & Suites. Set in one of Porto's most iconic buildings, this hostel is right on top of the Sandeman wine cellars, and right on the edge of the river Douro, overlooking the Porto downtown area.
Feira De Santa Iría - Faro
The fair of Santa Iría takes place in Faro every year on the third weekend in October and lasts for 9 days. It's the largest fair in the Algarve and dates back more than 400 years. It's a classic fair featuring dodgems, a Ferris wheel and lots of food and drink stalls.
Santo Antonio Festival - Lisbon
There's no better way to experience the enchanting culture of Portugal than to attend the Santo Antonio Festival, the biggest annual festival in Lisbon. This historic event celebrates Saint Anthony, the patron saint of Lisbon, of marriages, and of lost things. It's one big street party, so expect music, dancing, sardines and fun! Look out for it in June.
Codfish Festival - Aveiro
The codfish festival is a historical event that celebrates the mainstay of Portugal's distinctive cuisine: salt cod. The event, which takes place in August, is celebration the 1000 unique ways cod can be cooked. As you would expect, there are numerous opportunities to taste diverse cod dishes, as well as plenty of exhibits and concerts to enjoy.
Queima da Fitas - Coimbra
Queima da Fitas, which means 'ribbon burning', is held annually in May. Students take part to celebrate the end of graduation courses, symbolised by the ritual burning of the ribbons representing each faculty of the University of Coimbra. It takes place over 8 days.
Festa de São João - Porto
Porto defines itself by São João, a wild night of crazy fun. Wander the streets with a beer in one hand and a plastic hammer in the other. Get hammered in more ways the one! Similar to Lisbon's Santo Antonio festival, expect lots of street barbecues, music and dancing. The festival, which takes place every year in June to celebrate the patron saint of Porto, culminates with a fire display on the river Douro.
Read more about Portugal on our blog

Best of Europe
Now, we're not talking about the artsy European capitals like Amsterdam, Berlin, and London – these places are always jam-packed with tourists and don't always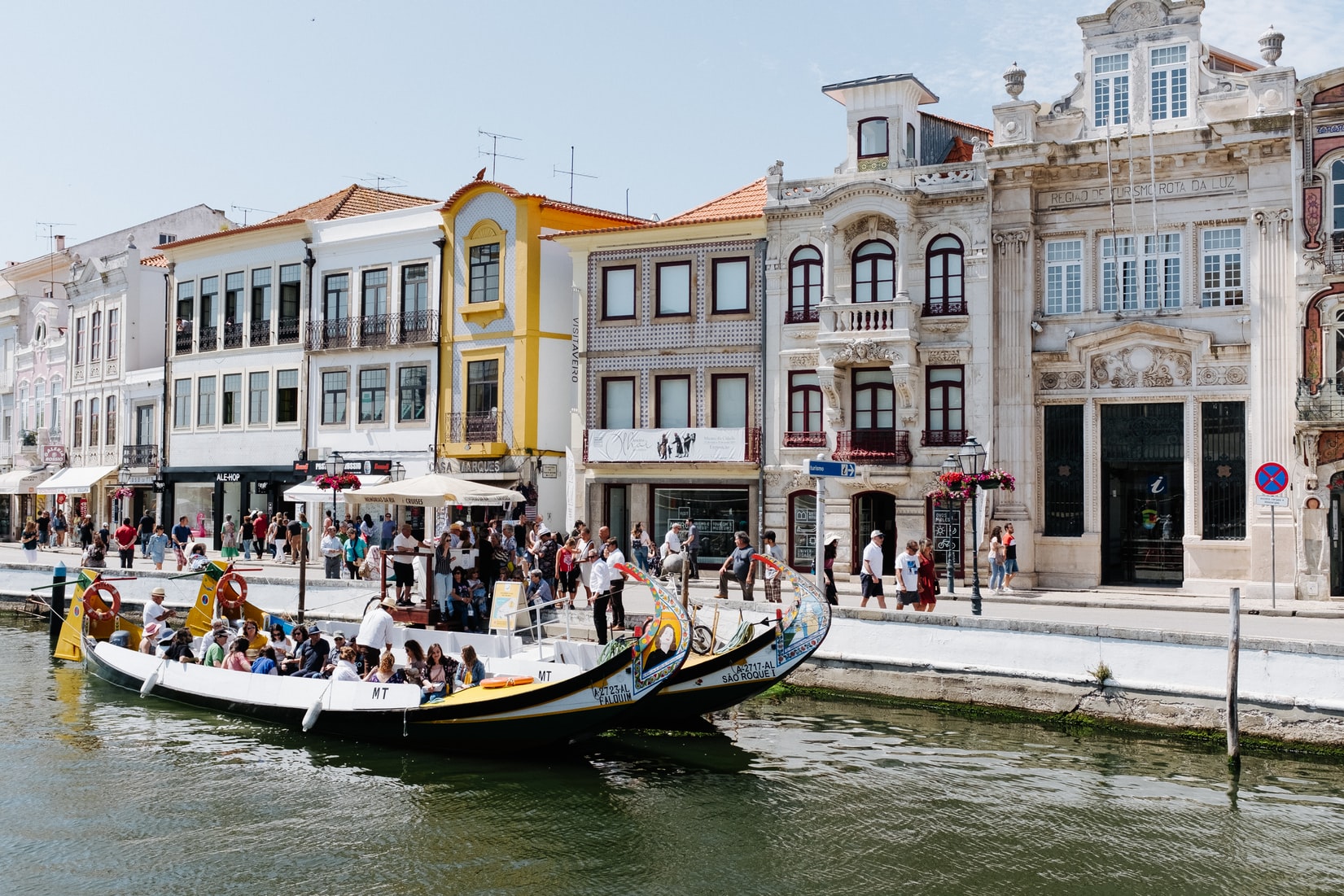 Country/Region Guides
Portugal is one of Europe's most beautiful countries. Home of the delicious after-dinner drink 'Port', awe-inspiring beaches and tantalising food, there is no denying that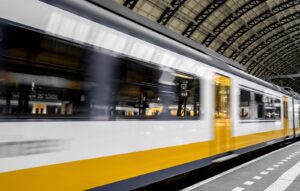 Best of Europe
The nature of interrailing means that both the first and last thing that you see when you are leaving a town or city is the